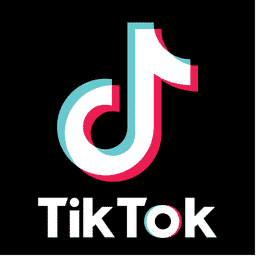 TikTok offers its users the chance to meet up with their friends and discover all sorts of mobile videos that are designed to cater to any number of different interests.
Software details
---
Software description
---
Tik Tok is a compilation mobile video site that entertains with original, exciting, and spontaneous short-form videos. Videos range from as short as 15 seconds to three minutes. Watchers can find any footage they'd like, sports reels, pets doing cute tricks, pranks, and everything in between.
The best part is the videos are curated for watchers. Just watch, engage, skip videos you aren't interested in, and eventually, you'll have a stream that's perfect for you. So whether you watch a few videos while you drink your morning coffee or just before you go to bed, TikTok delivers videos that are sure to make your day. The social networking site provides daily content created by users, influencers, creators, and brands.
Features
Watch videos based on what you like, engage with, and even what you skip to give you a personalized feed
Ability to pause a video multiple times during a shoot to create the perfect video
Get inspired by various creators from all over the world
Discover trending content
Search for videos by topic
Personalize videos with music from numerous genres by selecting a song from TikTok's curated list
Feature Highlights
Edit Your Own Videos
If you want to create videos instead of just watching them, you'll find an endless amount of music, filters, and special effects that will take your videos to the next level. In addition, an integrated editing tool can trim, cut, merge, and even duplicate videos.
Discover Trending HashTags
Are you wondering what's trending on TikTok right now? Then, click the discover icon on the bottom left of the home screen. A list of trending hashtags and correlating videos will appear. Then, you can see how many videos are using that hashtag and check out the videos yourself.
Get the TikTok Download to Learn
Whether you want to learn how to clean your bathroom deep or teach your toddler how to tie their shoes, you can likely find a video that will help you do just that. Type what you're interested in learning on TikTok, and you'll get a curated list of videos related to that search. Keep scrolling using the discover icon, and you'll likely find trending sounds as well. The trending hashtags and sounds may inspire you to make your content.
Create Your Own Content
Click the + symbol from the home screen to create your content. From here, you can upload videos, add special effects, and even determine how long your video will be; 15 seconds, 60 seconds, or three minutes. You can also add a sound to your video, flip the screen, apply a make-up filter, use a timer, or turn the flash on and off.
Inbox
The inbox feature keeps track of video interactions. If you've recently followed someone, or they've followed you, it will show up in your inbox feed. You can also send and receive messages from other users. For example, if you follow someone that creates a live video, you'll get notifications when that person goes live in your inbox.
Alternate Softwares