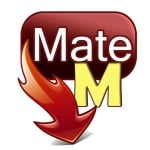 Watch your Favourite Videos for Free using TubeMate. A common scenario that we are faced with is the amount of shows and movies that are availiable at our disposal. The entire world has heard of Netflix, but most of us would like to save and rewatch videos from other platforms as well.
The TubeMate app has been specifically designed for this issue. Maybe you want to rewatch hilariously created content on YouTube, or have a certain user created drama or series that is only exclusively availiable on that platform. The TubeMate app allows the user to download and store your favourite YouTube videos on it's internal memory storage, which allows you to rewatch this content at your leisure, even offline.
If you are a commuter and want to make your rides alot more enjoyable, or simply if you have certain videos that you've seen but want to save to share with your friends and family and there is either no internet or very weak access, TubeMate is sure to satisfy.