Advertisement
---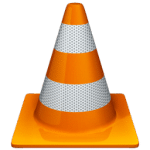 VLC media player

Download
VLC media player is a great multimedia player to enjoy music, music and what not. It supports a wide range of formats, which is why you can easily play multimedia content. Its intuitive graphical user interface presents various controls that give you an enjoyable experience. You can even play multimedia via CDs or DVDs and stream it over networks. It's a freeware that has been active since 2001. You can download it for your Windows PC in more than 48 languages. It's a lightweight tool that gives the best performance despite consuming limited system resources.
Software details
---
mac / Windows 10 / Windows 7 / Windows 8
Software description
---
For playing music and videos, you should carefully choose a multimedia player. Go for an application that doesn't slow down your PC and supports a wide range of formats. VLC media player is a reliable tool that can meet your needs.
It's a free tool so you need not pay subscription charges to enjoy music or videos.
Multimedia Format Support
VLC media player can play many different file formats. Let's take a look at a few common multimedia formats it supports:
WAV
MOD
WMA
ATSC
MPEG-4
DV
RealAudio
FLAC
QCP
AMR
Create Playlists
You can compile a playlist of your favorite music and movies and save it as a separate file so that you can enjoy it whenever you want. The software also facilitates you to stream your compiled playlist over a network or save it to a secondary storage device.
User Interface
You can find many multimedia players in the digital market. But users don't prefer them due to their complex interface. An application becomes useless if it comes equipped with a myriad of options but users can't understand its functionalities.
But VLC media player has no such issues. Its controls are clearly visible so you can easily play any audio or video file. Also, you can access its options via the menu bar.
Subtitles
Isn't it more convenient to watch a movie with subtitles?
You can now add subtitle files with this application. Play the movie you want to enjoy and add its corresponding subtitle file through menu options. It'll automatically adjust subtitles so they appear at just the right time.
Customization
You can customize its appearance as well as modify its functionalities as per your preferences. You can choose the options that should appear on the software window.
Here's a brief insight into the options present in the settings menu of VLC media player:
Interface – language, playlist display, privacy settings
Audio Settings – enable audio, choose output mode, add effects, visualization controls
Video Settings – Full-screen display, aspect ratio adjustments
Subtitles – Enable on-screen display, apply effects, stylize subtitles
Codecs – optical drive, adjust video quality, add proxy URL
Hotkeys – Define shortcut keys to make your work easier
All in all, VLC media player is a free application that can run audio and video file. It works on limited resources and doesn't take more than a few seconds to load. With the help of this software, you can enjoy movies and music on your PC.
Alternate Softwares