---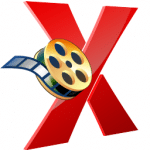 VSO ConvertXtoDVD Download
VSO ConvertXtoDVD is a useful application through which you can convert videos to desired formats. It gives the option to insert audio and subtitles. It offers support for a wide range of formats, which is why you won't face any issue during the process. It's a licensed tool, but you can evaluate its free trial for up to 7 days. The software works with Windows OS and you can download it in no time. It's one of the most popular video converters and has gained the trust of users. Its intuitive interface makes it a great option for pro users as well as beginners.
Software details
---
Windows 10 / Windows 7 / Windows 8
Software description
---
There are many video conversion applications available online, but not many of them can compete with VSO ConvertXtoDVD. A myriad of features packed in an intuitive user interface makes it a great choice for users of all experience levels.
Fast Conversion Process
Regardless of the current format of a video file, this software can convert it into a DVD file. The conversion process is quick and efficient. With the help of its batch conversion process, you can convert multiple files simultaneously.
What makes it the top choice of users is the fact that it performs operations without negatively influencing your system's performance.
Add Content
Aside from converting videos to different formats, you can also edit files. It displays an option to add subtitles. You can choose default subtitle language, merge subtitles into videos, and encode subtitle files.
Adding background music in video files is now easier than ever before. All you need to do is to visit its audio settings panel and select content you want to add. You can define audio language, convert audio to the required format, maintain a copy of the audio, and normalize its volume.
Encode Videos
Before you convert a video to the desired format, it's recommended to encode it beforehand. This way, you can retain the quality of video during the conversion process.
You can access encoding options via the settings menu of VSO ConvertXtoDVD. It allows you to choose appropriate video quality, enable two-pass encoding, create a smart copy of the file, and decide on the target size of the video. Furthermore, you can prioritize the conversion process and maintain a log of the events.
Burn Video Files
Now that you have edited video file and converted it to DVD format, why not burn it to a disc?
This software enables you to prepare an ISO image of video so that you can easily burn it to a DVD disc. You can choose various options such as:
Add ISO file destination to drive list
Delete the folder from hard disk after the burning process
Delete vsomsl file after the process completion
Send statistics to VSO online database
Automatically erase rewritable disc without any warnings
All in all, VSO ConvertXtoDVD is a user-friendly application. It assists you in editing videos and then converts them into DVD format. You can create chapters, add audio or subtitles, encode videos, and modify other output settings as per your preferences.