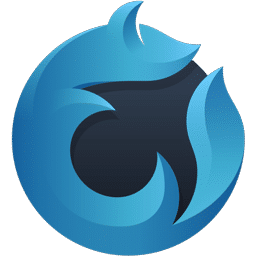 Waterfox is based on Mozilla Firefox and provides additional functions of safe browsing at a very fast speed. Its popup ad blocker service is a great method of keeping your system protected against harmful viruses and malware. It comes with the features of built-in bookmark manager, download manager, tab grouping option and spell checker that make your work much easier. The interface of the browser can be changed completely to fulfill your requirements.
Waterfox is a web browser that fits the way you want it. It creates an easy way for you to browse the internet without thinking of anything. You do not have to worry if someone sees what you are doing on the internet. Waterfox does not record and transmit any data from your browser activity. In other words, your usage information is secure whenever you are using Waterfox. This browser collects limited data only, which aims to help its user to check and execute browser updates. In terms of plugins, Waterfox allows you to use Silverlight plugins.
Also, it permits users to use Java, and other 64-Bit NPAPI plugins. All these plugins should be utilized as responsible user. One of the goals of Waterfox is to please you based on your preferences. Through it, you can fully customize your browser. You may utilize the traditional style of bootstrap add-ons, and even Web Extensions. Also, do not hesitate to other favorites update, such as Greasemonkey, Private Tab, and DownThemAll!. Since this is a customizable browser, you can implement modifications to its internal CSS and JS. With this, you do not have to think should there be a reduction of its full functions.
Through its stable and reliable API, you can be assured that all your extensions will not be obsolete with every update. With Waterfox, you can explore several add-ons. This will add relatable and helpful features to your browser. Choose add-ons that are suitable to your needs. Select add-on that will let you compare prices to aide you in your shopping needs. If you want to go somewhere in your long weekends, include add-on that will let you check and monitor weather. While browsing the internet, it so relaxing to listen to music. With Waterfox, you can add music app at your preference. Explore social media at ease when you are using this browser.
Waterfox is aiming to fit into your lifestyle. With its available themes, you can get a browser that reflects your personality. You can easily choose from thousand designs and styles available in the browser. Do not settle for mediocre, instead the theme that suits you. With its latest update of logo, you can now easily determine the current versus the classic one. Waterfox latest security updates should fix various issues raised by its users pertaining to previous version. Also, this browser incorporates several library updates like additional DNS resolution, time zone data to improve its function related to international usage, and graphical updates related to macOS. Waterfox introduced new features like restart control in PanelUI and Menu and other related controls.
With its new privacy settings, users can now hide and show Status Bar into its browser. Also, you can easily change the layout and position of your Tab Bar, Bookmarks Toolbar and Window Controls, and other customizable controls. Waterfox is a browser that can be fun and fully functional at the same time. It can easily take you to the things you want to browse in the comfort of your hands, and with the visual that you want to see.