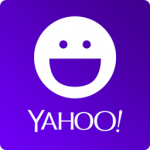 Unfortunately, Yahoo Messenger was discontinued in 2018, but it was replaced by a similar application, Yahoo Together, which adopted many features of its predecessor and offered several new and improved features that offered convenience for its users.
Though communications means, features and mediums have changed a lot in the past few years, but the Yahoo Messenger still remains a favorite choice of many internet users. With the help of this messenger, you can add contacts and establish contact with them for text, audio and video based chats. The latest version offers a contemporary design for the users. Different useful enhancements have been added to the friends list, contacts, visual tweaks and newsfeeds. It is very easy to use the Yahoo Messenger; you actually enjoy staying in touch with your friends, family and other contacts through this messenger. You need a Yahoo account and then download and install the messenger.
It Has Been IN
Though a lot of new messengers have stormed the communication industry, but Yahoo has still managed to remain in the competition. The reason is that, its developers have been focusing on the important developments and made the messenger easy to use software for all types of users. At each update there is something new and interesting that, you can make use of. Windows users have being using the Yahoo Messenger from a long time for audio and video chats. Recently some smart configuration options, games and radio streams have been added in the messenger. As expected the messenger easily integrates with other Yahoo features and services.
Buddy List
The contact list is known as, buddy list in this messenger. Yahoo always displays your contacts regardless of their status. It doesn't matter if they are online or offline, all contacts will be displayed. One amazing feature is that, you can sign-in in stealth mode others won't know of your online presence. Just hover over the buddy icon and it will display a card on which there are different options. It is very easy to starts a phone call, send SMS, and manage video and audio chats through that popup box. Social network updates are displayed in different tabs. Updates are visible from only those sources, who have agreed to share their updates and activities on other mediums.
Audio and Video Chat
Setup launches right when, you attempt to make a call. Video chat setting depends on different factors. But users have reported that the video sessions are excellent, as the sound quality is perfect and the video runs smoothly. You also need to have a reliable connection for that. Now, Yahoo Messenger also allows, you to make calls on different landline numbers. The rates are somewhat less than the actual call charges of Skype.
Pros
Shows email notification and allows a quick access to inbox
Offers multilingual support
Hotkey controls
Can be used on smartphone
Doesn't consume a lot of pc memory
Cons
The tiring spam notification
Clearing spam on regular basis
Sometimes you need to sign out and then sign in again in order to establish a connection
Should I Get It?
Actually, the latest version offers different rich IM features that include online games, VOIP, video and audio. It is recommended for all those, who are looking towards a stable video calling sessions, chatting sessions and for sharing photos.