---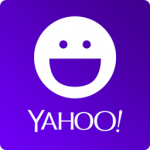 Yahoo! Messenger is a user-friendly application that helps you communicate with your friends. You can send instant messages without spending a single penny. You can download the software and log in with your Yahoo ID. Its intuitive user interface is suitable for all users. Aside from sending and receiving one-on-one messages, you can join public chatrooms to make new friends. You can integrate it with Facebook chat as well as enjoy social games. It's a lightweight tool that doesn't negatively influence your system's performance. You can customize its appearance and visit help section if you can't understand its functionalities.
Software details
---
Windows 10 / Windows 7 / Windows 8
Software description
---
Do you want to make online friends? Do you want to stay connected with your friends via an instant messaging app? Then you should give Yahoo! Messenger a try!
It's one of the most popular communication apps. You can maintain contact lists and talk to your friends through instant messages. You can also play online multi-player games and share videos.
User Interface
Yahoo! Messenger users prefer this application over other similar tools due to its straightforward user interface. It's extremely easy to learn how to make the most of its functionalities.
When you execute the application, it displays a login window. After getting registered with your Yahoo ID, you can continue using it. You can also translate it into multiple languages for convenience.
Share Files
This software allows you to send files to your friends via a messaging window. It supports files of up to 2GB. It supports almost all common formats of images, animated GIFs, and video files. You can also share albums with just a single mouse-click. Yahoo! Messenger can integrate with Tumblr and you can easily upload multimedia content.
Unsend Messages
Don't you hate it when you accidentally send a message to a contact? Yahoo! Messenger saves you from trouble!
It facilitates you to delete a message from your end as well as the receiver's messaging page. But this option works only if the receiver has yet not read your message.
Groups Chats
Don't you enjoy talking to multiple friends at a time? You can now benefit from group chat feature of Yahoo! Messenger.
It enables you to create a group and add your friends. The messages you send will be received by all members of the group. You can also join public groups to make new friends with similar interests. Yahoo disabled this feature for some time because of the increasing cases of inappropriate behavior.
Secure Application
Yahoo! Messenger is one of the safest and most secure communication apps. It encrypts data so that no unauthorized user can sneak into your personal messages.
Yahoo! Messenger is an ad-free application for instant messaging. You can get in touch with other users and send messages in a safe way. You can share multimedia content and emoticons to make chats more interesting.
Note: Yahoo! Service providers discontinued Yahoo! Messenger on July 17th, . The developers are currently working on a group messaging app, Yahoo Squirrel, which is currently in Beta stage.
Alternate Softwares