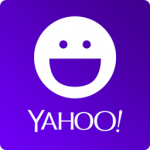 Unfortunately, Yahoo Messenger was discontinued in 2018, but it was replaced by a similar application, Yahoo Together, which adopted many features of its predecessor and offered several new and improved features that offered convenience for its users.
Yahoo is a popular massaging application with whose launching dates back to 1998. It allows users to communicate with family and friends in real-time. Users can also send messages, files and make calls. Yahoo being among the first messaging application, other similar applications are growing alongside it.
Among the major features of yahoo messenger is the user-friendly interface. The application is easy to use and navigate encouraging a wide range of users. The application is customizable hence users can change the font colors to suit their preference. Yahoo also has a range of emojis that makes the conversation more engaging.
Yahoo is also popular because it can send and receive files. It is easy to share videos, audios and file through yahoo messenger. This makes it a useful tool for both individual and professional communication. Yahoo can also send a message to an offline contact. This means that yahoo can operate both online and offline.
Yahoo messenger has security features that guarantee the safety of its users. It uses encryption as a form of security to user data. Users can also block contacts and report spam messages. This ensures that users do not experience any form of online harassment. Yahoo messenger also offer games such as pool, chess, and word racer to its users. After a long day in job, you can play yahoo games to free up your mind. Users can connect and play the games online.
However, as much as yahoo messenger has a lot of positivity, it also has the controversial side. Other messaging applications such as WhatsApp are bringing unnecessary competition to yahoo messenger. Applications such as Facebook messenger and Skype offer similar features that users utilizes them widely. Yahoo face criticism from users because it is not innovative. This means it cannot keep up with the user changing needs.
Yahoo messenger is a popular application that users can send and receive data through it. Despite the discontinue in 2018, yahoo remains being the nostalgic internet application for many users.