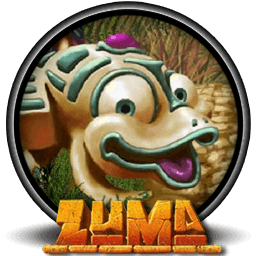 Zuma Deluxe is an exciting action-puzzle game. It has challenging levels and a unique balance of luck, skill and speed.
Zuma Deluxe keeps players on their toes. They face multiple enemies while blasting at chains of colored marbles colliding from different angles. As the balls move faster along the track, you must aim and fire to create groups of three or more matching balls. Using power-ups wisely, you'll progress higher through each level with greater scores. It's fast paced fun suitable for all ages. Its easy to play but hard to master and provides endless enjoyment.
Colorful Graphics And Sound
Zuma Deluxe offers a unique experience of playing with vibrant colors and catchy soundtracks. The graphics are lively and cartoonish that makes the game even more appealing for all ages. As players, we enjoy shooting 3 or more similar colored balls to create combos and clear levels. Every level has its own theme song which adds an extra flavor to the gameplay as it blends with the visuals. It gives us a perfect memorable gaming experience every time we hit milestones in to get further in the game. We even have bonus levels that make us crave for more. To sum up, Zuma Deluxe is entertaining, challenging and full of life as you venture into this marvelous world of colorful graphics.
Challenging Levels
Zuma Deluxe is an exciting game with challenging levels. Players of all ages enjoy the thrill of this adventurous game. The objective is to fire a colored ball into a chain filled with other colored balls. It matches at least three to clear them from the chain. As one progresses through each level, they can challenge with increasingly complex puzzles. The most difficult ones require you to think strategically to pass each stage quickly.