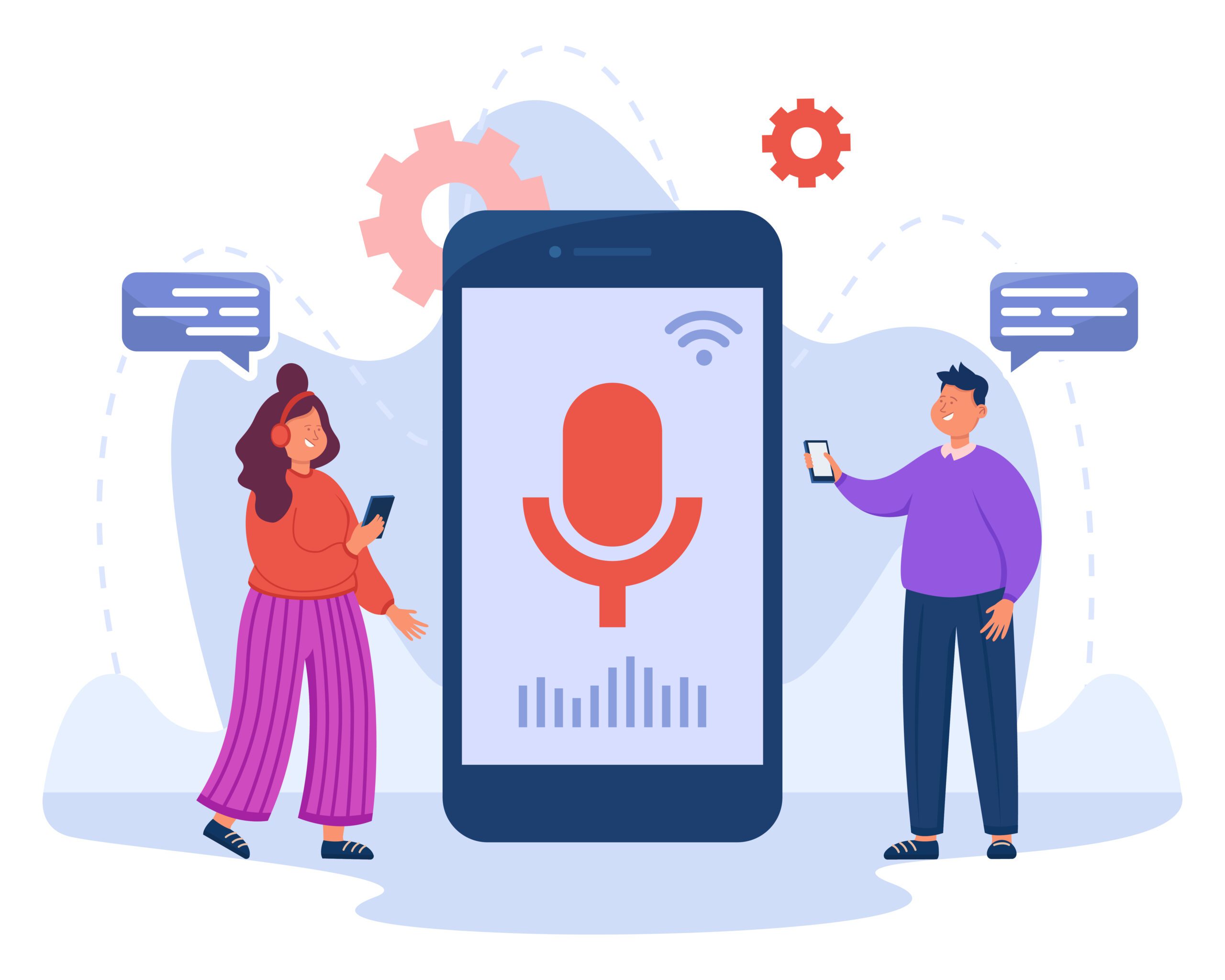 Best Call Recording Apps for iPhone
Record and save calls to increase productivity. Compatible with iOS 12.0 and later, Call Recorder iCall can quickly record both incoming and outgoing calls with just a few taps.
This app is free and offers unlimited recording. Users can transcribe recordings made with this tool; an ideal choice for business professionals and students alike.
Call Recording App
Recording calls can help businesses to enhance business communications, particularly teams who frequently interact with clients such as customer service and sales teams. Recording can allow you to identify areas for improvement in support while helping team members improve their scripts; you could even use recordings for training purposes by selecting out only high-quality conversations from recordings.
The top call recording apps allow you to record both incoming and outgoing calls with features such as unlimited storage, search, sharing options and transcription capabilities. Some require merging two calls before recording can begin; others automatically start once you accept an incoming call.
Some of the most popular call recording apps are free, while others require fees per minute or month depending on your country. KeKu charges $9.99 a month for unlimited recordings with one month archive storage; Rev Call Recorder has unlimited recording storage as well as free transcribes for US numbers with no ads to distract you. You can listen back on any device.
Best Call Recording Apps for iPhone
Let's take a look at some of the popular call recording apps for the iPhone based on features, user reviews, and overall quality.
1. Call Recorder Lite
Call Recorder Lite, available exclusively to iPhone users, is one of the most popular call recording apps. It provides an easy and straightforward way to record both incoming and outgoing phone calls on your phone with transcripts of each recording; sharing them can also be accomplished easily via email, text messaging and cloud storage services. Adding to its appeal for Apple users, Call Recorder Lite now even records from AirPods!
TapeACall Pro is another reliable choice that works well with several apps and provides an impressive set of features for its price point. It supports multiple languages, allows playback speed control, and offers unlimited recordings to premium users – and its user reviews have been very positive, making this an excellent solution for businesses needing to record calls.
Blackbox Call Recorder prides itself as reliable call recording software designed for professionals. Although there is a small monthly subscription, you will find numerous unique features you won't find elsewhere, such as using a pin or password to lock and secure the app and prevent unauthorized access, setting up folder structures to organize files by date, time or duration and more!
2. TapeACall
TapeACall is the ideal iPhone call recording app, enabling easy recording of both incoming and outgoing calls. The free version allows up to one minute of recordings; premium users have no restrictions whatsoever! In addition to providing high quality call recordings, TapeACall also provides excellent file management features including support for Google Drive and Dropbox as well as an easily searchable organizational system which makes finding recordings incredibly straightforward.
TapeACall provides you with a unique feature that allows you to record any call by connecting through an access number near you and pressing the merge calls button – giving both parties plenty of notice that their conversation is being recorded! In fact, TapeACall even gives them visual alerts as to when their calls are being recorded so there won't be any unexpected surprises for either of them!
Apple users only may download this call recording app, but it is worth looking into if you need a call recording solution that's both simple and free to use. Just be sure to read through and adhere to its terms and conditions before starting use – there may be certain restrictions attached to its free version!
3. Rev Call Recorder
With a call recording app on your phone, you can ensure every important call is documented and transcribed into text for later review if there's a language barrier or you need quick review of calls later on.
Rev Call Recorder is an innovative iPhone call recording app with all of the features necessary for call recording, from recording incoming and outgoing calls without limits to easily transcribing recorded audio into text with ease. Furthermore, label recordings, save them as MP3 files, synchronize with Mac/PC backup systems for maximum backup security – it does it all.
Functionally, this app is an ideal choice for anyone seeking an effective call recording solution with plenty of storage capacity. Its user-friendly interface makes managing recorded content effortless; instant Slack distribution options exist as well. Furthermore, speech-to-text support in over 50 languages makes managing international conversations easy.
4. No Notes
Many iPhone and Android users rely on call recording tools to capture audio content during live phone calls for use in workplace decision-making or training purposes, podcast productions or other audio productions. No matter why they need call recorders, it is crucial that they choose an app which delivers an enjoyable user experience.
Quality call recording apps offer editing, saving, and sharing tools that will maximize productivity. Many also include transcription features to convert recorded audio into text quickly for searching purposes; additionally some platforms support video compatibility in order to capture FaceTime sessions or similar virtual meetings.
Cube ACR provides a robust set of call recording features, such as whitelisting contacts for automatic recording, integration with Google Drive to back up files online, and geotagging to identify where a call occurred. Compatible with both iOS and Android devices – though each country's pricing structure applies – the monthly fees vary accordingly.
5. Call Recorder iCall
Call Recorder iCall is one of the easiest and most reliable apps for recording calls, enabling you to capture incoming and outgoing phone conversations as well as save them in the cloud. Plus, its transcription feature makes using recordings later easier – whether for personal or professional reasons!
Record calls with ease with this fantastic app! No call length limits and easy transfer between devices make this recording tool truly indispensable, not to mention its great-looking UI and regular updates that ensure top quality recordings every time!
Blackbox, billed as a reliable app for recording professional calls, boasts an affordable subscription model that still delivers on its promise to record professional conversations. Its wide array of features includes transcribing calls into text format for easier reading; merging multiple calls; automatically sending transcripts of those conversations back out; cloud storage to protect and share files easily and much more!
6. Re: Call App
Call recording software can be incredibly useful for a range of tasks, from screening candidates and interviews to producing podcasts. While some apps and secondary device systems may produce low-quality audio recordings, purpose-built call recording software provides more comprehensive multi-channel recordings to give an in-depth picture of conversations.
An effective call recorder software should have features that automatically trim recordings and make them easily shareable, and include transcription in their subscription plan if applicable.
An ideal call recording app should provide users with the freedom to customize their experience according to their specific preferences and create a tailored experience that works best for them. For instance, some may want the capability of simultaneously recording multiple calls at the same time while others only require single conversations. Additional factors to keep in mind when choosing an app include its clean user interface, automatic file deletion feature, audio quality considerations as well as text transcripts from recorded conversations that make going back over key points simpler.
7. Recorder Plus
This app differs significantly from the others on this list, though some features overlap. It is an advanced call recording tool which helps you create whitelist calls that automatically record, as well as exclude list calls that do not warrant recording. Furthermore, this application enables easy management of recorded files.
This app transcribes your recordings and allows you to share them via email, Facebook, or cloud services – or save them directly in its local storage for future access. Perfect for business owners needing to record calls in order to improve communication with customers!
KeKu is available as a free download, however there will be an associated per-minute or per-month fee depending on the country in which you reside if using their service. However, this app remains one of the top call recording apps for iPhone as it allows you to customize auto-record settings as well as sync up automatically with Dropbox and Google Drive to free up space on your device.
8. Call Recorder – Save & Listen
One of the more unique free options for call recording apps for iPhone is Call Recorder – Save & Listen. This app allows for voice-to-text recording and even voice recording, which can be great for leaving reminders. The app has a 3.5-star rating on the App Store but is still worth considering as a free option.