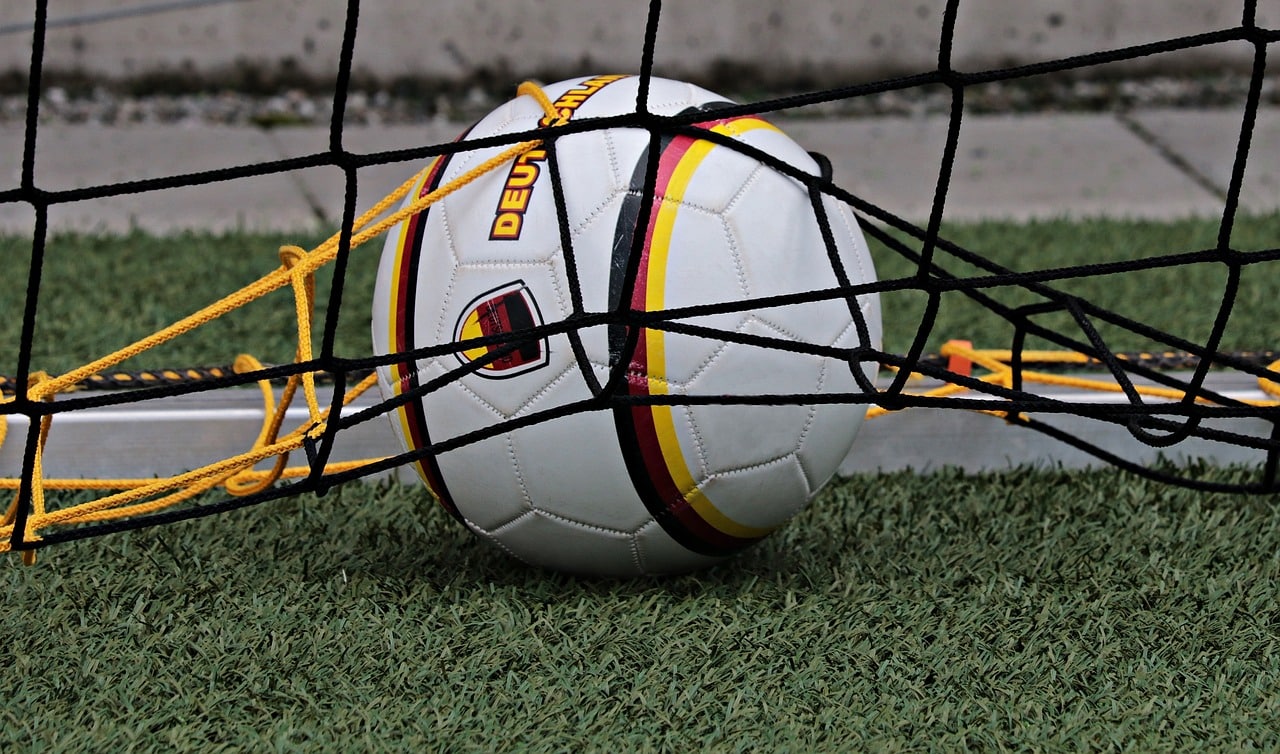 Best Sports Score Apps
There are a ton of sports fans out there these days, and most of them would love to keep track of the scores of the various games that they are keeping an eye on. If that sounds like something that you would like to do as well, then you need to know about the best sports score apps that you can possibly use to get the information that you need as soon as you need it. Today, we will go over some of the best sports score apps that are out there to serve you.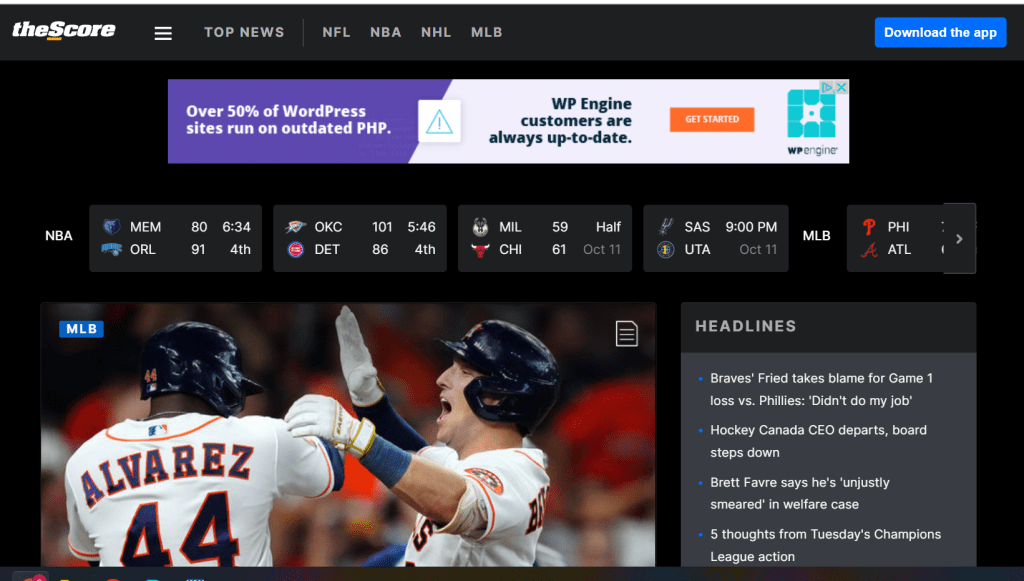 theScore
TheScore app was first developed in Toronto during the mid 2000s as a way for sports fans in Canada and the US to stay informed on news, scores, and betting lines from their favourite team(s). Since then, TheScore has expanded by offering sports betting within its mobile app.
The sportsbook features moneylines, totals, spreads and various props that users can use to build a bet slip. Community polling results may also help inform choices. Once bets have been placed on screen, odds can be seen either as decimals or fractions and can be viewed either decimal or fractionally format.
Depositing money to your Score Bet account is a straightforward process. Simply login, select the large blue "Deposit" button located near your balance and choose an amount in dollars before tapping "Continue." Afterwards, we require four digits from your social security number as verification purposes to keep your account secure – this data won't be shared with third parties but rather used strictly internally for verification.
At present, TheScore Bet only accepts deposits via VISA and MasterCard; it would be nice if this company added other payment methods and PayPal in future as it is an exceptional sportsbook that provides players with seamless media and betting experiences; but unfortunately remains behind competitors such as FanDuel and Barstool Sports when it comes to availability in the U.S.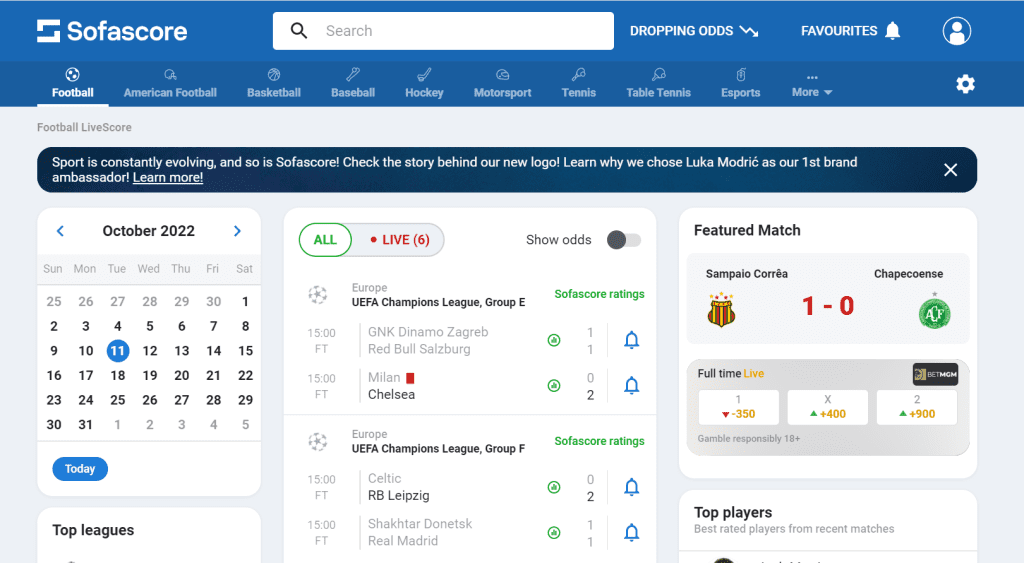 SofaScore
SofaScore app for Android devices provides you with a comprehensive sports news platform for keeping up with matches, team and player statistics, tournament results and much more. Plus, its tools help make you the ultimate fan while maximising each game: heatmaps and shot maps provide visual representations of match dynamics while chat functionality lets you connect with fellow fans!
This incredible, free mobile app gives you real-time coverage of over 35 sports, from soccer and basketball to tennis and cricket. With in-depth statistical panels displaying each team and individual player attributes and strengths and weaknesses analysis capabilities, this incredible resource makes watching all your favourite sporting events much simpler!
This app's interface is very user-friendly, featuring buttons for accessing various functions ranging from live streaming, team and player statistics, comprehensive competition calendars, video highlights, HD access to Real Madrid TV and much more. In addition, alerts allow you to stay informed as matches happen and can be set according to your schedule; favourite teams or players can also be added directly into your favorites list so as to never miss any significant games!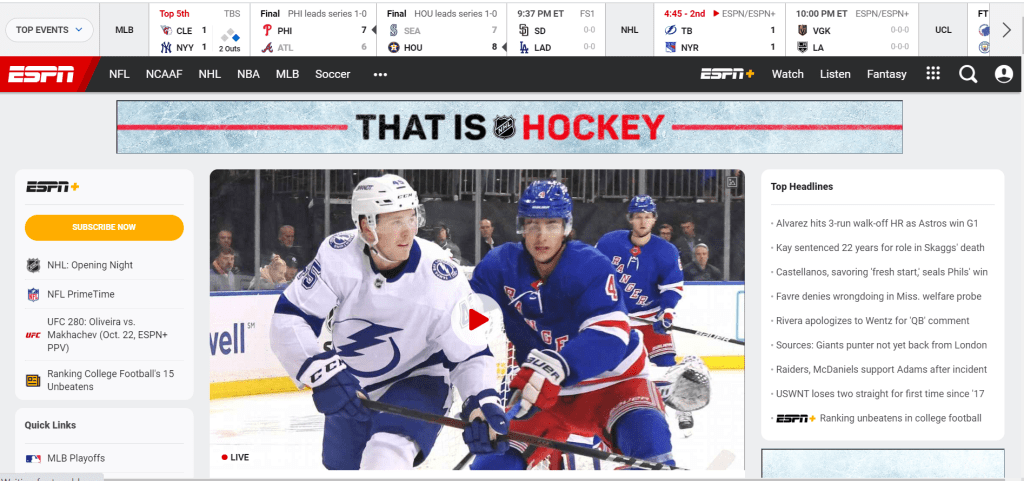 ESPN
The ESPN app provides access to a wealth of sports content. As the gateway for ESPN+ – behind-the-paywall articles written by top sportswriters and live streaming of select sporting events – you must subscribe to either pay TV provider such as Sling TV or YouTube TV that works with it, such as Sling TV or YouTube TV, in order to watch this service live. Many cord cutting services also offer free trial periods so you can assess if it suits your viewing habits before investing in subscription plans.
Recently, ESPN app has become more focused on offering original content than live sports programming, offering videos in categories such as Featured, Originals, Browse, Schedule & Replays, Articles and Tools & FAQs. In particular, their Featured section showcases various sports events while their Originals contain 30 for 30 series, E60 ESPN SportsCenter SC Featured as well as other popular original series such as 30for30series etc.
The ESPN app can be found across mobile devices, TVs, tablets and gaming consoles like PlayStation 4 and Xbox One. In addition, newer Roku models work with it as well as streaming TV services like fuboTV. If you reside outside the US and would like access to ESPN and other streaming services outside their region restrictions using ExpressVPN is recommended; its fast servers, wide selection of secure server locations and 30-day money-back guarantee make for a reliable experience that provides optimal viewing experiences.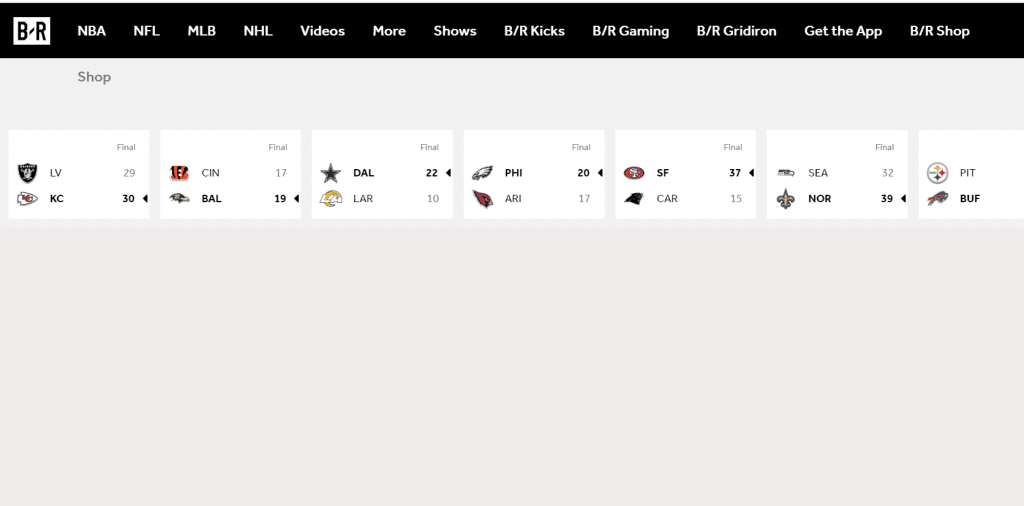 Bleacher Report
Bleacher Report app is an iOS and Android sports fandom platform created by four friends who were passionate sports enthusiasts. While its initial focus was American, its coverage has expanded over time to encompass other sports like ice hockey, Formula One racing, boxing and WWE wrestling nonsense! Owned by Turner Broadcasting System.
Bleacher Report app boasts an easy and user-friendly design with video content, live scores, breaking news stories, player stats and team updates – offering personalized experiences by highlighting teams you follow and alerts when stories about those teams are released.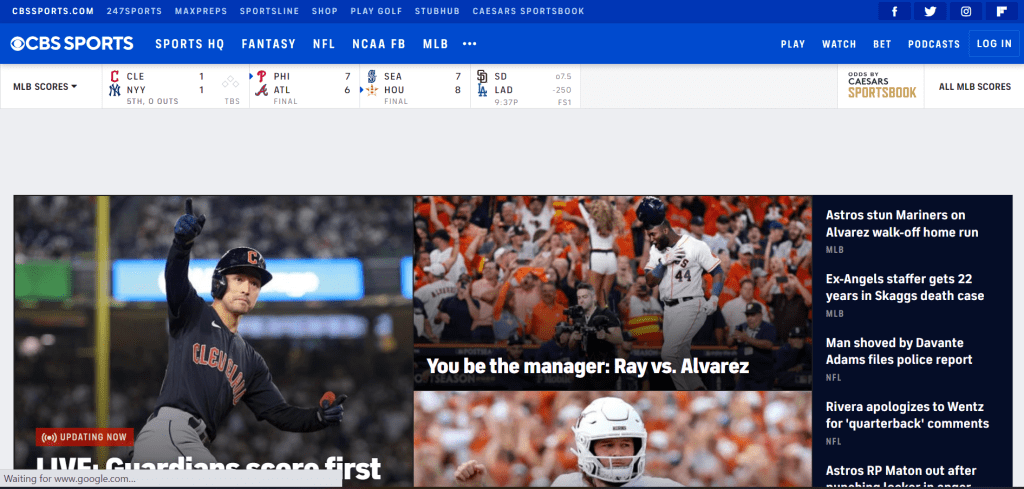 CBS Sports
No matter the sport you enjoy, CBS Sports app is an easy and accessible way to stay informed. Plus, stream live events or listen to CBS radio!
The CBS Sports App provides streaming access to sports events from CBS, CBS Sports Network, Paramount+ and other channels. Plus it features breaking sports news, player and team statistics, video highlights from games scored live or on-demand as well as game scores analysis! Free to download with live and on-demand content available as well as ads that may appear but there is an optional subscription service which removes ads altogether.
CBS Sports HQ provides 24/7 coverage of pre and post game action, fantasy sports tips and advice, NFL game replays on demand, team statistics and much more! Using our app you can stay up to date with your teams as well as watch on-demand games from our vast library.
YouTube TV provides another excellent option for watching CBS: it is a paid streaming service offering network channels such as ABC News, FOX News, NBC News and BBC World News; as well as popular sports channels such as ESPN and NHL – and costs less than buying tickets to live events!
Top 5 Sports Apps
Sports apps enable sports fans to follow their favourite teams and stay informed on all of the latest news, live stream of games and betting options. Many come equipped with generous sign-up bonuses such as first bet insurance bets, deposit matches or odds boosts; others provide security features optimized for mobile use and promotions designed specifically to attract them.
The CBS Sports app offers an abundance of content across multiple sports. Its customized feed delivers alerts based on your individual configurations and makes sharing memorable moments easy with friends. Live streams for many different sports are also provided for use on Android TV, while Google Assistant compatibility makes the user-friendly interface easy to navigate – perfect for smartwatches too!
Yahoo Sports is one of the largest platforms covering an array of sports, providing news coverage from major leagues around the globe and in-depth pre-game analysis for each game. Along with football, baseball and hockey coverage it also covers popular activities like cricket and tennis.
Another great feature of this sports app is that it provides access to a selection of sport podcasts and radio stations, making it perfect for people who still prefer listening to radio during their commutes or while at work. Furthermore, this sports app provides plenty of content related to athletes such as interviews and behind-the-scenes incidents.