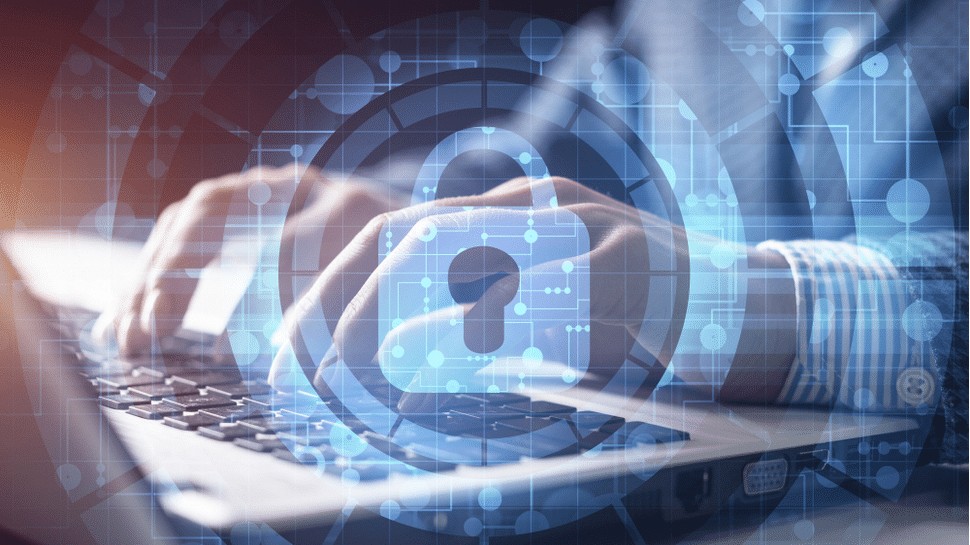 Best Antivirus Software for 2023
Antivirus software is a call to protect your PC from the ever-evolving tactics of cybercriminals, so we researched multiple antivirus programs to see which one is the king of the hill. Here are our 10 top picks.
Cyber threats have become a pressing concern in today's digital age. As we increasingly rely on technology, we are getting more prone to malicious software. They can not only damage our data but can also invade our privacy. Viruses are not a trivial matter anymore, and they are used as money-making machines. Malware creators sell stolen personal information or encrypt data to demand a ransom. There's when Antivirus software comes in, and it protects our devices from these threats by identifying and removing malicious programs before they can cause harm. Robust and reliable antivirus software is a crucial need nowadays, as malware creators have started leveraging the power of artificial intelligence to streamline their work. So always ensure that all your devices are equipped with up-to-date antivirus software.
It is hard to pick one when every other software claims to be the best antivirus protection. So we have compiled a list of the ten most reliable antivirus software. You can get free antivirus for Windows 10, Mac, or any device. Alternatively, you can pay for a package with additional security features. Read it to the end and decide what fits your need better. Let's dive in to explore!
Explore Top Antivirus Software 2023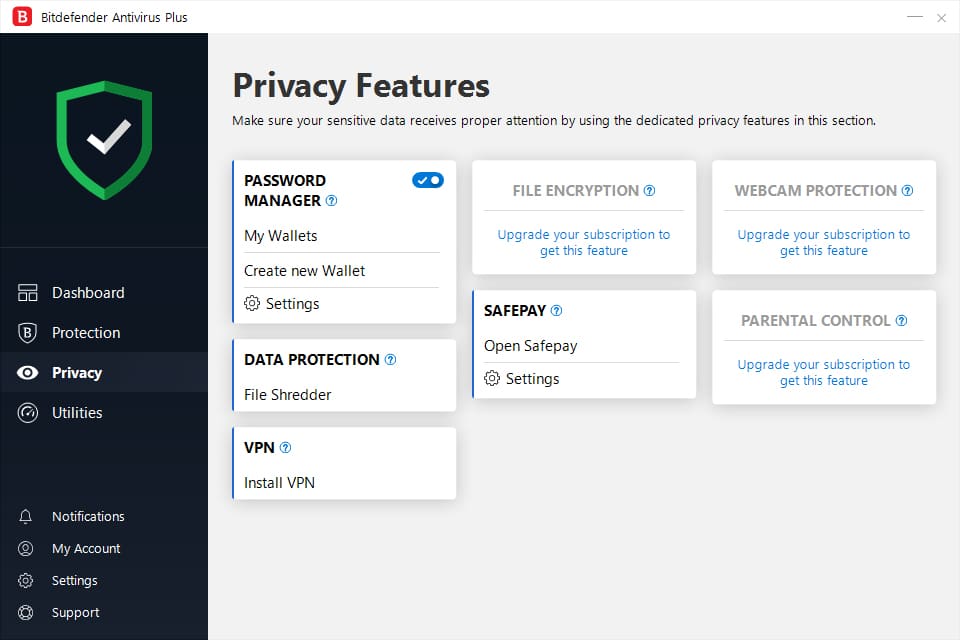 1. Bitdefender Antivirus Plus
Bitdefender is the top-rated and best all-around antivirus that defends every security concern. So we can call it a "comprehensive security solution" that offers a wide range of features along with basic antivirus protection.
Its multi-layered ransomware protection detects any threat which blocks any attempts to encrypt or modify files without consent. It includes a hardened browser specifically designed for secure financial transactions and banking safety. It also includes a VPN to protect your online connections and an ad tracker blocker to keep your browsing activities private. In addition, Bitdefender has an automatic detection system for missing security patches and a password manager to store login credentials securely. Its Autopilot feature allows users to enjoy maximal antivirus protection with minimal interaction.
It has received high scores for its antivirus and ransomware protection. However, its password manager lacks some advanced features, and the VPN requires an additional payment for unlimited use.
Overall, Bitdefender Antivirus Plus is an excellent choice for those who want strong antivirus protection with additional features. It outperforms many security suites on the market and is suitable for users who prioritize security and convenience.
Bitdefender Antivirus Plus Download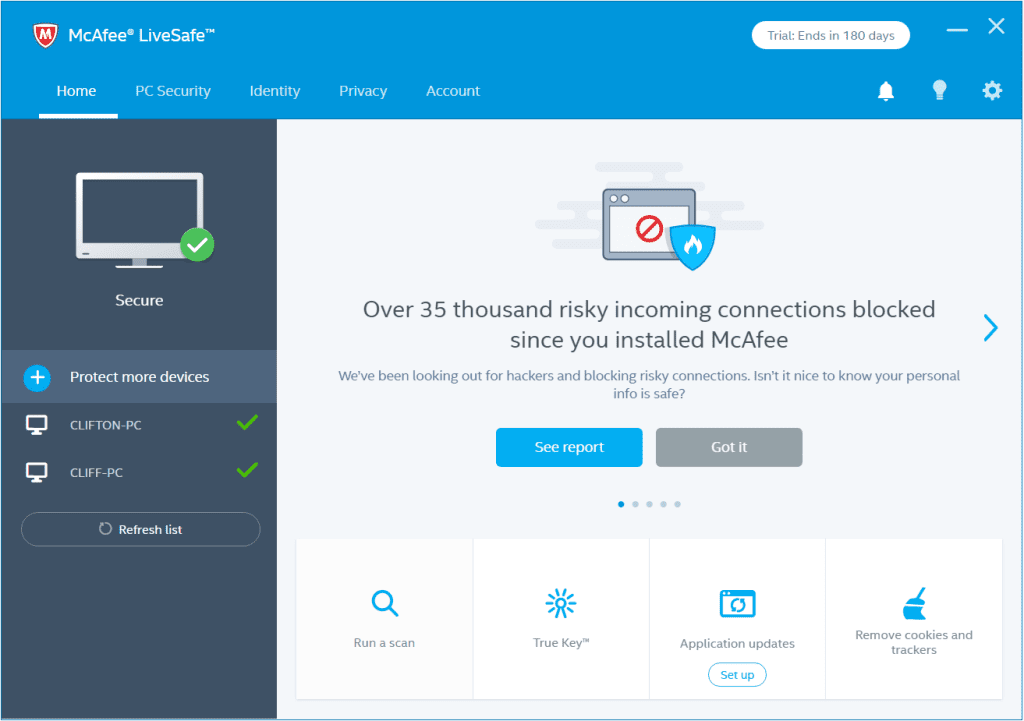 2. McAfee Antivirus
McAfee is a well-known name in the security industry as a part of Intel security solutions. It made it to the 2nd position in our rating list due to the quality of plans it provides. In addition to basic antivirus protection, McAfee also offers features like Ransom Guard against Trojans, spyware, rootkits, and more. Also, a simple firewall and a system to foil crypto jacking. It includes identity monitoring and privacy protection, along with its ability to detect malware in real-time.
McAfee AntiVirus+ allows security software on every Windows, macOS, and iOS device with just one subscription. However, several features present in the Windows edition are not available in the Mac edition. It is the best antivirus for windows 10 and 11 but needs at least 4GB RAM. It also works well on windows 7 and 8 but does not support windows enterprise. It also employs a VPN, but in some regions, McAfree CPN is removed due to cybersecurity regulations, such as India. It also includes tools to help you speed up your PC and find your lost or stolen mobile devices.
McAfee provides several incredible features that are great for people with needs, such parental control and gamer security, despite many long-standing functions being phased out. To access various features, it does, however, have different plans.
Mcafee reliable lineup of antivirus and security products has received generally positive reviews from professional reviewers. It is a strong choice for those looking for comprehensive antivirus and security protection for a whole network. Nevertheless, it serves limited countries, and its Window Protection Center's complete scan is a bit sluggish.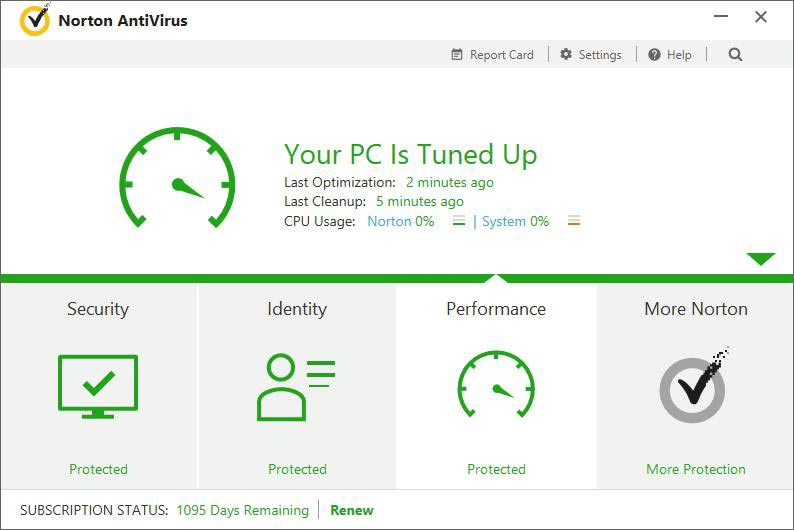 3. Norton Antivirus
Norton is probably the industry's most reliable antivirus and a tycoon in malware detection. Norton AntiVirus Plus is the company's flagship product and has been developed over many years.
In addition to its real-time Threat Protection, it offers a smart firewall that defends against external and internal threats. It has a dedicated module that detects and blocks exploit attacks, enhancing the firewall's protection. They have Antivirus Plus, a VPN, Norton 360 for Gaming security, Norton 360 with LifeLock Select, and whatnot. Other useful features include a 100 GB backup system, a spam filter, and a software updater tool. It also provides safe-browsing tools, a secure VPN, password managers, parental controls, and LifeLock identity theft protection and fraud alert. Norton also offers SafeCam for PC that detects and blocks unwanted access to the webcam. It offers great PC maintenance utilities making it the best antivirus for pc users.
Norton antivirus provides industry-leading paid security software for PC, Mac, and mobile devices. It only offers protection for a single Windows device and doesn't include multi-device protection. If you need to cover more than one device, you'll need to upgrade to Norton 360 Deluxe. Norton 360 Deluxe provides security for a maximum of five devices. All services of Norton are paid, and there are no volume discounts available either.
Norton offers comprehensive protection against a wide range of threats, and with its easy-to-use interface, centralized management, and 24/7 support, Norton is a great choice for businesses of all sizes.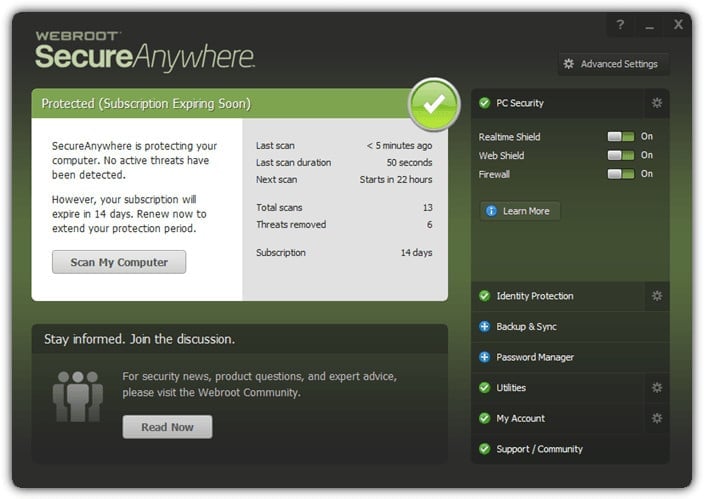 4. Webroot SecureAnywhere AntiVirus
Webroot SecureAnywhere Antivirus is a cloud-based antivirus with a tiny footprint. It employs unique delayed-action detection, sending unknown programs to the cloud and running them in a virtual bubble. This allows it to determine if the program is malicious before it becomes permanent. While lab test results are mixed due to this unusual detection technique, it is still included in the top antivirus 2023 by all reviewers.
Webroot is light on system resources and provides fast scans. It can even remediate the damage caused by ransomware. Additionally, its advanced features include remote control of all installations from an online console. The console allows you to ensure all devices are secure and even send commands to quarantine dangerous files or run a scan.
Webroot's advanced features may require above-average expertise, making it a good fit for tech-savvy individuals. However, its tiny size and fast scans make it ideal for anyone seeking a lightweight yet powerful antivirus solution.
Webroot SecureAnywhere AntiVirus Download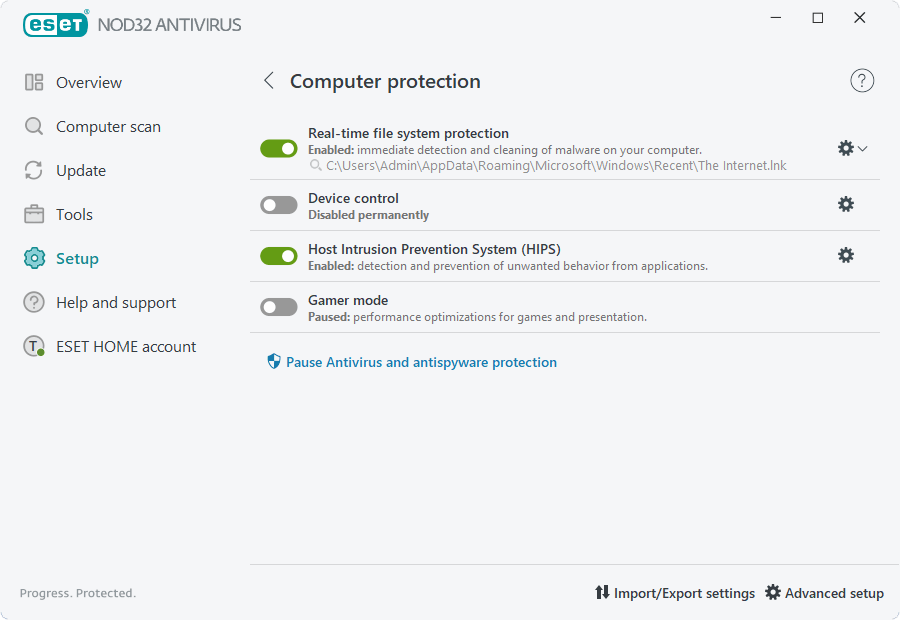 5. ESET NOD32 Antivirus
The ESET NOD32 Antivirus is known for its high-tech protection and advanced features. It offers a UEFI scan, which is a step ahead of the more common boot sector scan. UEFI accesses the firmware via the SPI and detects malicious behaviors, as well as looks for intrusions in the WMI database.
It offers The Host Intrusion Prevention System (HIPS) that detects and blocks attacks to leverage vulnerabilities in the operating system. It does not offer any free service however provides high protection, solid usability,
It provides the best internet security; however, using ESET NOD32 Antivirus requires some technical expertise to understand and make use of these high-tech features, including HIPS and device control. It is recommended for those who want to take an active role in security protection.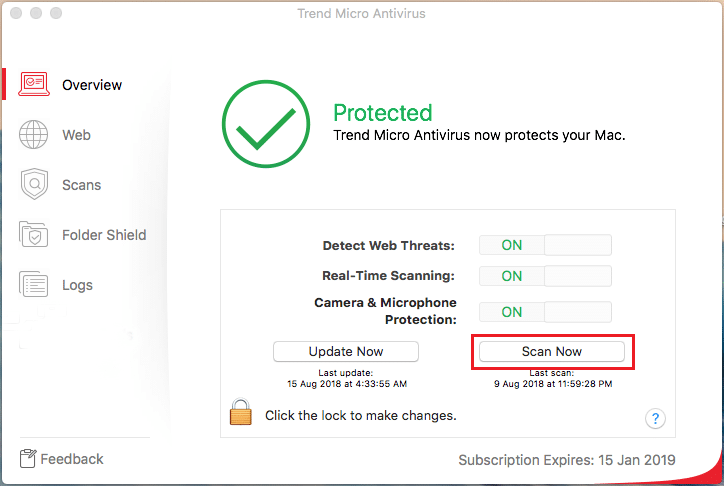 6. Trend Micro Antivirus
Trend Micro Antivirus+ provides a straightforward interface with easy-to-understand options, making it simple for users to protect their systems. The antivirus engine receives high ratings from individual test labs, although it may produce more false-positive errors than competitors. The Trend Micro Internet Security suite offers social media protection tools along with parental control.
TrendMicro has robust protection against ransomware, and it leads to phishing site blockage. It provides well-protected web browsing, like Pay Guard, a safe environment for online banking. Trend Micro Maximum Security is the best antivirus for all devices as it provides protection for mobile devices, mac, and Windows, along with a safe file vault and a password manager. However, it impacts system performance more than some competitors, and it's geared toward novice users.
Trend Micro Internet Security Download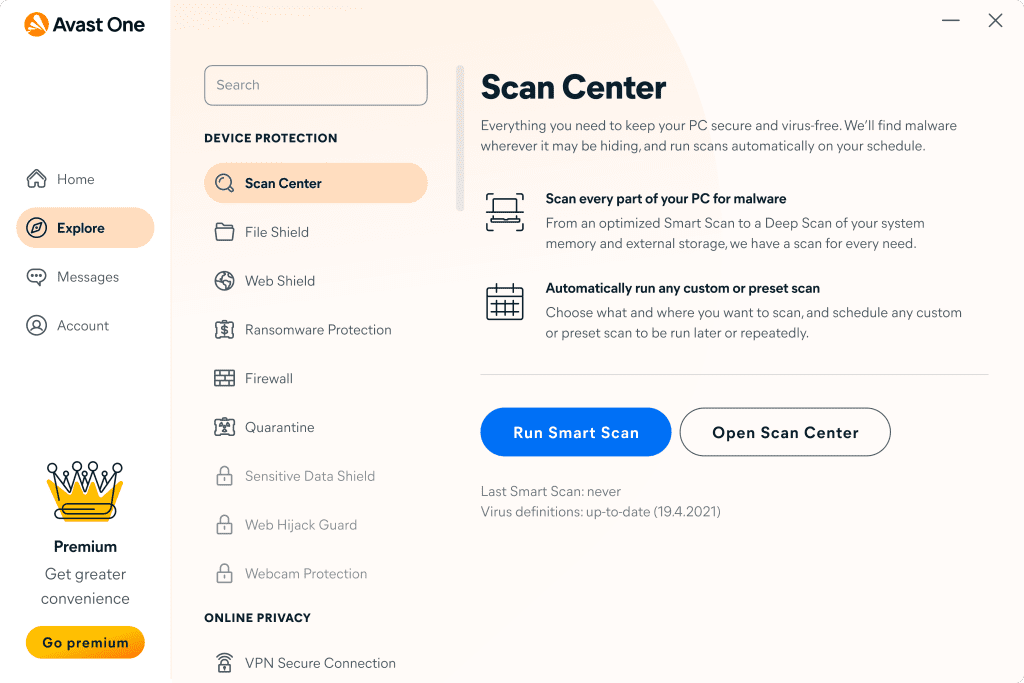 7. Avast One
Avast has introduced a new release, Avast One, which builds on its reliable free antivirus nowadays called Avast One Essential by adding extra features. The software has shown good results in independent antivirus testing labs, ranking toward the top in all anti-phishing tasks and malware tests. It is the most reliable antivirus for pc and very popular among windows users.
It offers simple firewalls, apps, and data breach scanning, for Mac, Android, Windows, and iOS. The paid version of Avast One includes additional features such as a VPN. It also offers tune-up tools, ad blockers, and malicious URL blocking. WebCam protection is also a key feature in the paid versions. However, if these features are not essential, it may be better to stick with the free Essential download or a fully featured internet security module.
8. Sophos Home
Sophos Home Premium offers remote management capabilities for individuals who want to protect their family and friends, regardless of their location, at an affordable price. It also proves to be the best among all free antivirus for pc. It has received AAA certification from SE Labs and achieved 100% detection in malware protection and malware-hosting web pages. Its local agent program provides effective ransomware protection, exploit attack defense, and webcam hijack prevention, among other features.
Sophos Home Premium can be managed from an online console or mobile app, making it a convenient choice for those who have to manage multiple devices. It is best suited for individuals who act as the default security expert for their extended family or circle of friends. While it offers some advanced features, such as parental control and webcam protection, they require uncommon tech expertise to operate.
It has excellent scores in some hands-on tests. It provides a convenient mobile management app and the ability to remotely manage up to 10 PCs or Macs. However, it received limited results from testing labs and phishing tests.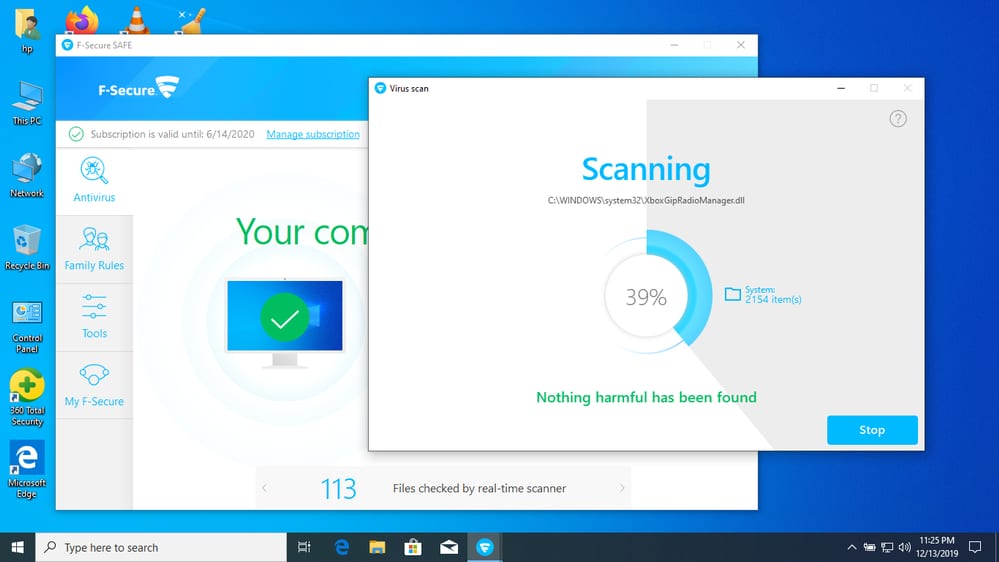 9. F-Secure Anti-Virus
F-Secure Anti-Virus concentrates on the main duties of malware scanning on demand, scheduling, and file access. It contains a quick, complete scan and re-scan feature, as well as a redesigned user interface. F-Secure offers three licenses for the price of one. It did remarkably well in the AV-Test and MRG-Effitas tests, scoring 9.9 in aggregate labs. While it does not try to identify phishing scams, it does contain a network-level filter that prevents access to potentially harmful malware-hosting domains. F-Secure Anti-Virus also performed well in a hands-on malware prevention test. It is a decent antivirus for pc, especially the best antivirus software for windows 10 free download. It is also compatible with all gadgets, including mac, Chromebook, laptops, and phones. F-Secure Anti-Virus is suggested for customers who seek a quick, low-cost antivirus program that does its job efficiently.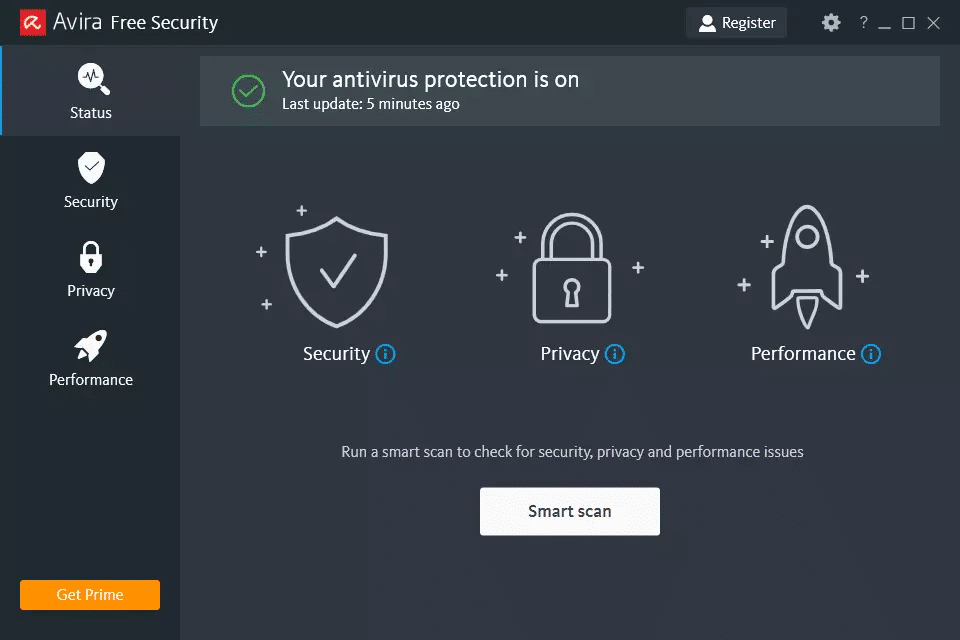 10. Avira
Avira provides a powerful cloud-based antivirus scanner and a wide selection of other protection products. However, it is renowned for its free antivirus option in which all of the add-on features are not available. The paid version, provides real-time malware scanning, ransomware defense, software updating, and privacy tools like a file shredder. It functions well and is reasonably priced for users of Windows, Android, MacOS, and iOS.
Avira has numerous functions with a user-friendly interface. But most of them are offered in prime plans or internet-security plans. All prime plans offer add-on features like a full password manager, a Software Updater (pro version), a mobile app-friendly version, and limitless VPN usage are available. Most of the users have given good reviews about Avira features. But unfortunately, independent test lab evaluations for antivirus engines are merely average.
Antivirus software is an essential need for the security and safety of your data and device. And every antivirus program has its own advantages and disadvantages what makes it the best for you is how it meets your need. Industry experts and testing laboratories should be trusted to rank the top antivirus software programs. As they provide a trusted list of VPNs with cutting-edge features and a strong defense against a variety of malware and online threats.
If you are wondering what to think of when buying an antivirus software plan think about two things, what information you want to protect and how much amount you are willing to pay. it's very important to take your specific needs and budget into the account. These two things should be the first concern. With the right antivirus software, you can feel way more confident and relaxed online. So make sure you choose wisely!
Know how they work:
An antivirus app acts as a guard dog for your device, keeping an eye on everything and searching for any intruders (malware or, indeed, anything suspicious). It provides real-time protection against viruses and other threats, which, if identified, are immediately dealt with to stop them from unleashing their destructive payload. You have the option to perform manual virus scans at any time in addition to this automated protection.
To stop intrusions, antivirus programs use what is referred to as virus "definitions." Think of these as the fingerprints of malware, and when something with a matching fingerprint is detected entering your system, the antivirus immediately takes action to quarantine the offender. Antivirus programs also employ so-called "heuristics," which scan for any file or process displaying suspicious behavior. By doing this, the app may be able to detect newly created malware that isn't yet included in its definitions database.
Know Your Need
All antivirus software somehow fulfills a need. When selecting antivirus software, it's critical to be aware of your unique requirements and preferences. Think about things like the degree of protection you require, the features you desire, and the cost you are willing to pay.
You can make an informed choice by doing some investigation and comparing various antivirus options. Consider the features and advantages of each product and look for reviews from reliable sources, such as independent antivirus testing labs. You should always use safe browsing practices and other security measures. Like a strong password and two-factor authentication because no antivirus software is 100% effective.
What antivirus program should you pick? You have a wide range of choices. The independent antivirus testing labs consistently award Bitdefender Antivirus Plus perfect or nearly perfect scores, and it has more features than some security suites. You can install McAfee AntiVirus+ on all of your Windows, Android, Mac OS, and iOS devices with just one subscription. The smallest antivirus available is Webroot SecureAnywhere Antivirus, thanks to its unique behavior-based detection technology.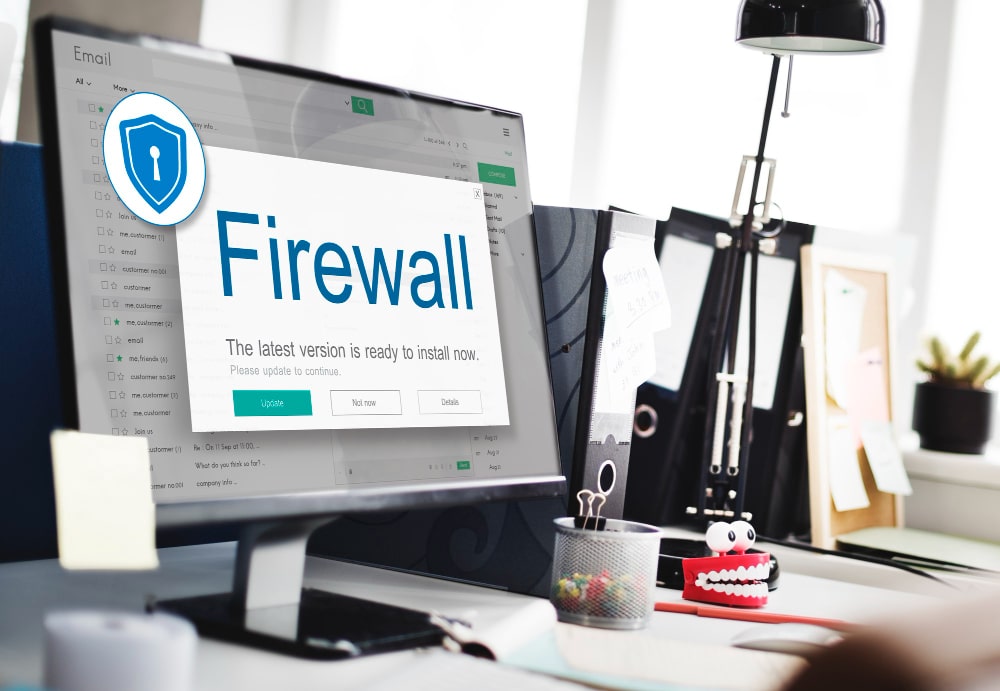 Go for Firewalls
Firewalls and spam filtering are not typically included in antivirus software, but some of our top-rated products offer them as supplementary features. In fact, these antivirus products often have more features than some security suites sold in the market.
Aside from the standard antivirus protection, other additional features that come with these products include secure browsing for financial transactions, secure deletion of sensitive files, elimination of computer and browsing history, credit monitoring, virtual keyboards to thwart keyloggers, cross-platform protection, and more. We have previously mentioned the usefulness of sandboxing, vulnerability scanning, and application whitelisting.
There is a growing trend of antivirus products adding ransomware protection modules. Some of these modules prevent unauthorized changes to protected files, while others keep an eye out for suspicious behavior that suggests malware. A few even aim to undo the damage. Given the increasing prevalence of ransomware attacks, any added protection is a valuable asset.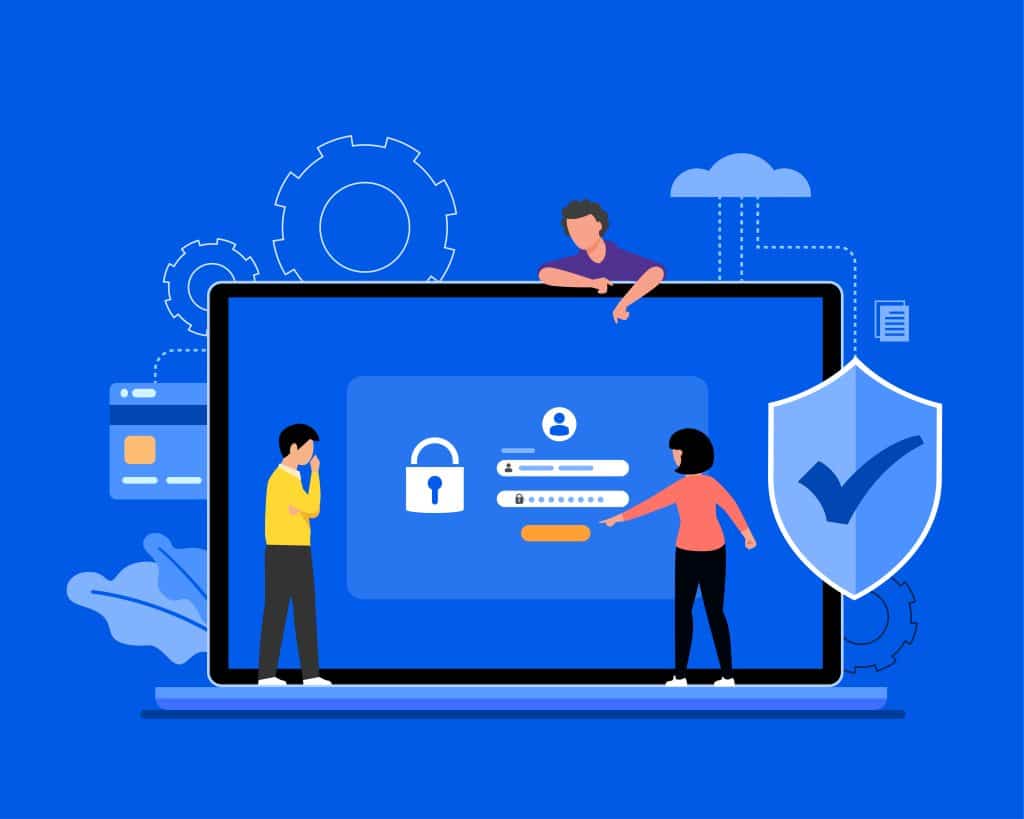 It's Surprisingly Simple to Increase Online Security
Online security is crucial in the current digital era, and safeguarding your device against malware, viruses, and other cyber threats is essential. Fortunately, increasing online security is surprisingly easy. Utilizing antivirus software is one practical strategy. Antivirus software is created to find, stop, and get rid of malicious software on your computer or mobile device. To make sure your device is still protected against online threats, they scan your files and keep an eye on your internet usage. Antivirus software is not all created equal, though. It's crucial to pay attention to antivirus testing labs, which offer impartial evaluations and rankings of all antivirus software.
These testing facilities evaluate the antivirus software's capacity to detect and remove malware, impact system performance, and protect users from phishing and other online dangers. By reviewing the test results, you can select an antivirus program with confidence.
To ensure online security, keep in mind that using antivirus software is only one step. Additionally, it's critical to use secure passwords, keep your operating system and software up to date, and exercise caution when opening emails or clicking links from unknown sources.
We Don't Recommend Kaspersky Go.
Kaspersky Anti-Virus has been a top performer in antivirus lab testing for many years, receiving perfect or near-perfect scores. It has also been an Editor's Choice at PCMag for a long time due to its attractive design and effectiveness. However, the ongoing accusations and censure based on its Russian origins have led governments and third parties to cut ties with Kaspersky. The FCC has even labeled it a national security risk, and this has led us to re-evaluate our recommendation.
Free Vs. Paid Antiviruses
When it comes to antivirus software, there are both free and paid versions available in the market. The question arises, which one is better? The answer is not that simple since both have their advantages and disadvantages, and it ultimately comes down to the user's needs.
Free antivirus software is often basic and only includes essential features such as virus scanning, malware detection, and removal. They do not offer advanced features such as firewalls, email protection, or parental controls. However, they are suitable for people who need basic protection for their personal devices without any additional features.
Besides, paid antivirus programs provide better features including phishing prevention, advanced firewalls, and online banking security. They also have extra features like password managers and parental controls. Businesses, professionals, or individuals that demand more thorough protection for their online activity can get a lot of benefits from purchasing antivirus software.
While free antivirus software can offer adequate protection, paid versions often offer better protection against the latest threats and have more advanced features and better customer support. Ultimately, it comes down to the user's needs and preferences.
A COMPARISON:
| | | | | | | | | | | |
| --- | --- | --- | --- | --- | --- | --- | --- | --- | --- | --- |
| SOFTWARES: | Bitdefender Antivirus Plus | McAfee Antivirus Plus | Norton | Webroot Antivirus | ESET Antivirus | Trend Micro Antivirus | Avast | Sophos Home | F-secure Antivirus | Avira |
| On-Demand Malware Scan | Yes | Yes | Yes | Yes | Yes | Yes | Yes | Yes | Yes | Yes |
| Run Time Malware Scan | Yes | Yes | Yes | Yes | Yes | Yes | Yes | Yes | Yes | Yes |
| Phishing Protection | Yes | Yes | Yes | Yes | Yes | Yes | Yes | Yes | No | Yes |
| Free Version | No | No | No | No | No | Yes | Yes | Yes | Yes | Yes |