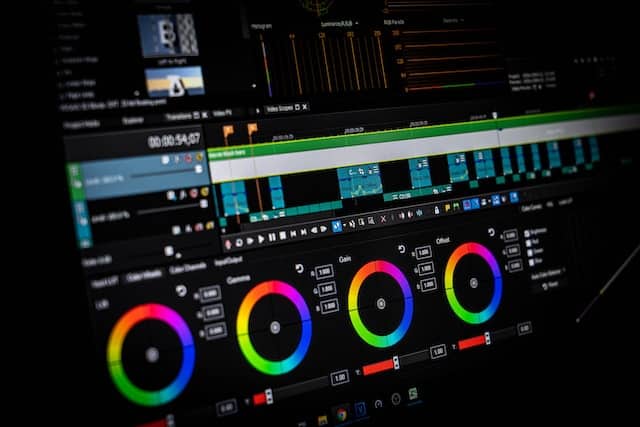 best free video editing software in 2023
Video is a common part of everyday life. People shoot a lot of videos with smartphones, upload them to YouTube and share them on Facebook. For that reason, you would think that free video editing apps would be more common. Any of the following apps below will only be effective if you have experience using them. You won't find free video editing apps that intuitively work right out of the box.
Free video editing apps have come a long way since the glory days of Windows Movie Maker. Today's best free video editing apps are packed with pro-level features and surprisingly easy to use. All of the apps rated below will definitely do a great job of balancing strength, flexibility, and ease.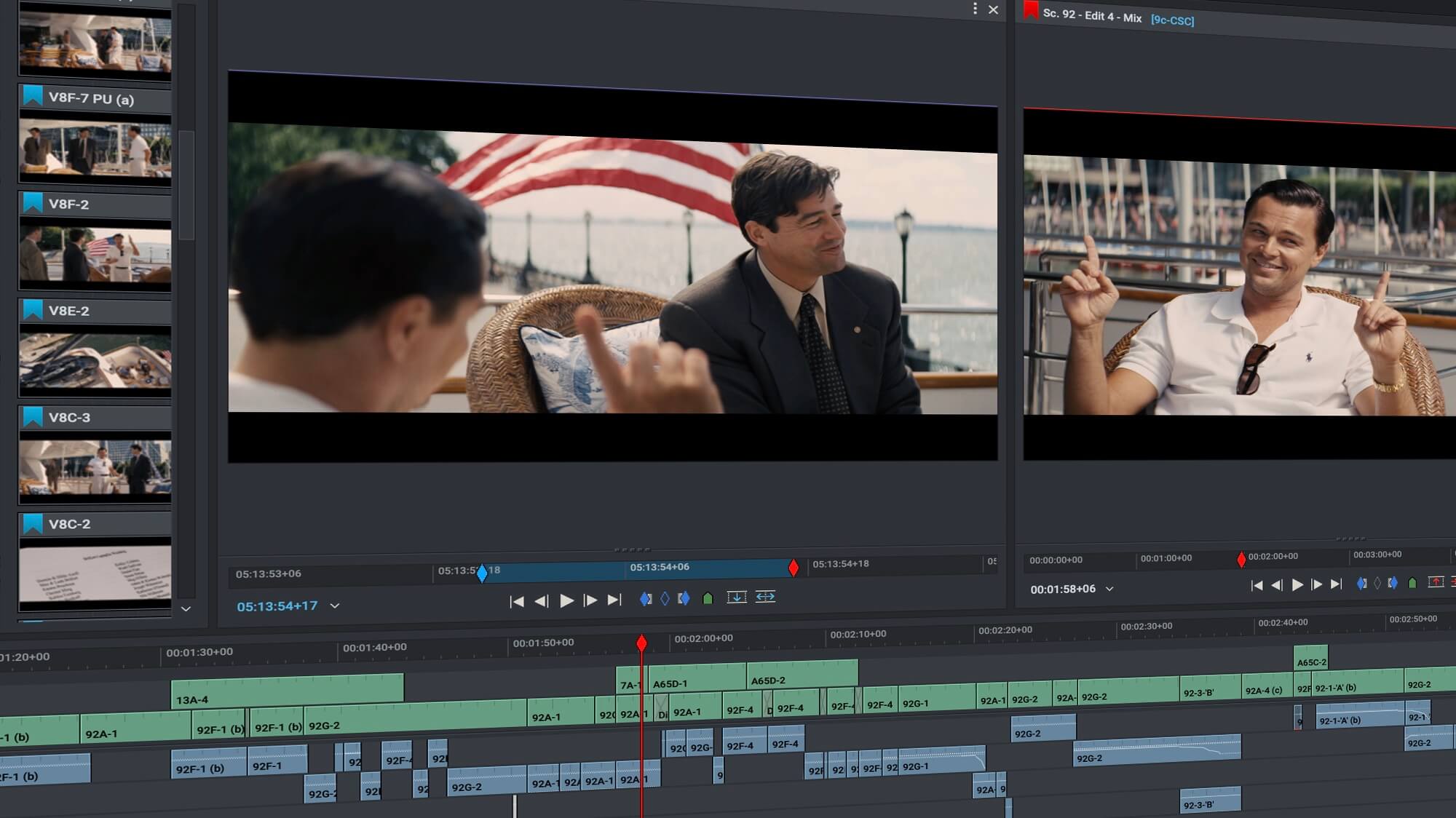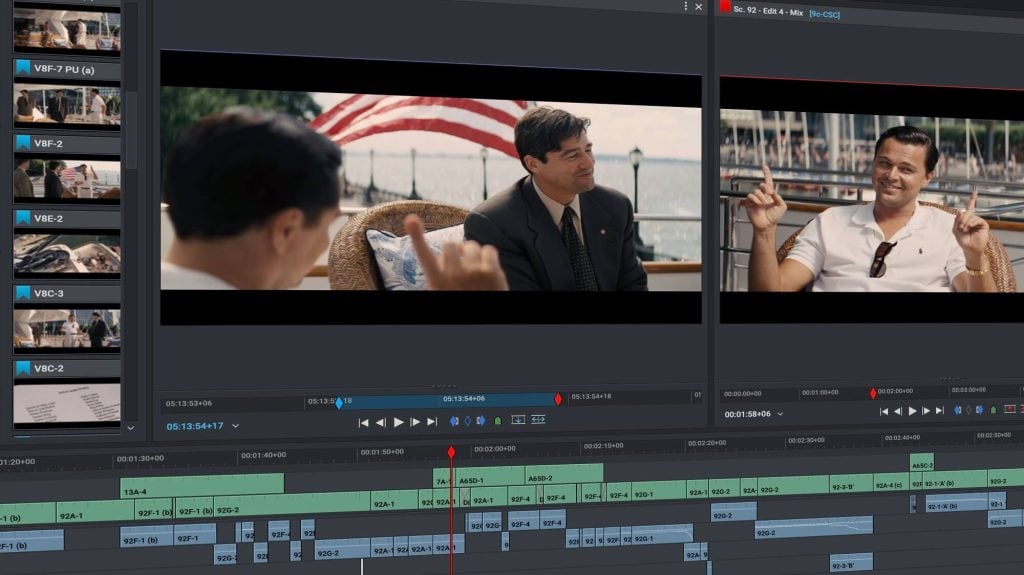 Lightworks Video Editor
Lightworks Video Editor is widely recognized as one of the premier non-linear editing programs available, used by renowned creators worldwide. However, the software's high price point may preclude most home users (the free version only supports up to 720p MPEG-4 export).
This program's layout can be broken down into four tabs: LOG, EDIT, VFX and AUDIO. The LOG page serves to import and organize source media files; while EDIT allows basic edits (like trimming and cutting clips) while VFX adds visual effects. Finally, the AUDIO tab takes care of audio tracks with tools for mixing as well as voice over functions.
Lightworks features worth highlighting include custom metadata creation and the ability to search elements within bins, racks and edits. Keyboard templates offer quick access to frequently-used functions. Furthermore, Blackmagic Design, AJA and Matrox hardware for HDMI and SDI input is supported; finally thanks to native frame rate support Lightworks doesn't require transcoding for HDMI/SDI video – saving both time and storage space!
Lightworks comes equipped with an impressive variety of effects, such as blur, glow, mosaic, posterize and sharpen. Additionally, its chroma keying capability offers control of hue, saturation luminance spillage. Masks and mattes also allow users to control which areas they wish to modify within an image.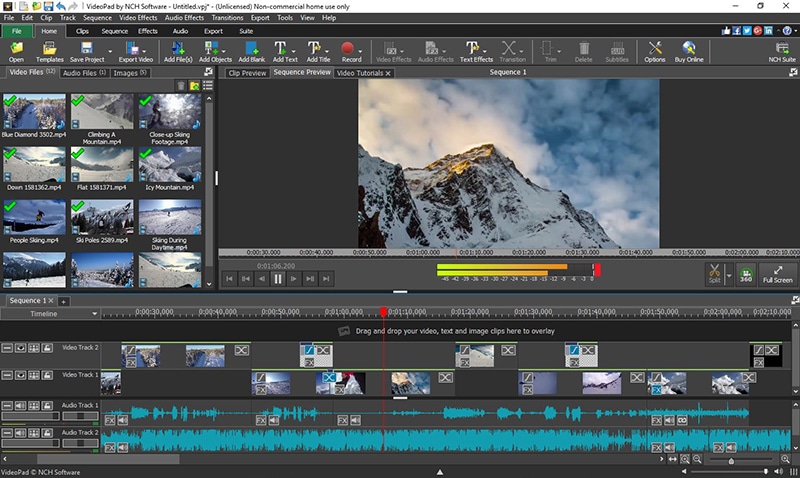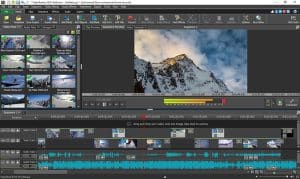 VideoPad Video Editor
VideoPad Video Editor is an easy and feature-packed program for editing video and still images, featuring visual effects and overlays to give your creations an original touch, while its audio tools enable you to change tracks within clips or record narration. In addition, this software boasts numerous optimization features – color correction as well as video stabilization – that help make this an invaluable editing solution.
The app's timeline and storyboard modes complement each other beautifully, enabling you to map out your ideas in storyboard mode before fine-tuning them with timeline. Furthermore, this app offers unlimited video tracks – an invaluable asset when working on large projects with lots of footage or assets.
Its chroma key feature allows users to take footage shot in front of a green or blue screen and add any background — from weather maps and moonscapes, for example — using any type of software, from Hollywood studios or otherwise. Furthermore, the app offers additional interesting features like text-to-sound clips whereby they type words that create voices to speak them aloud.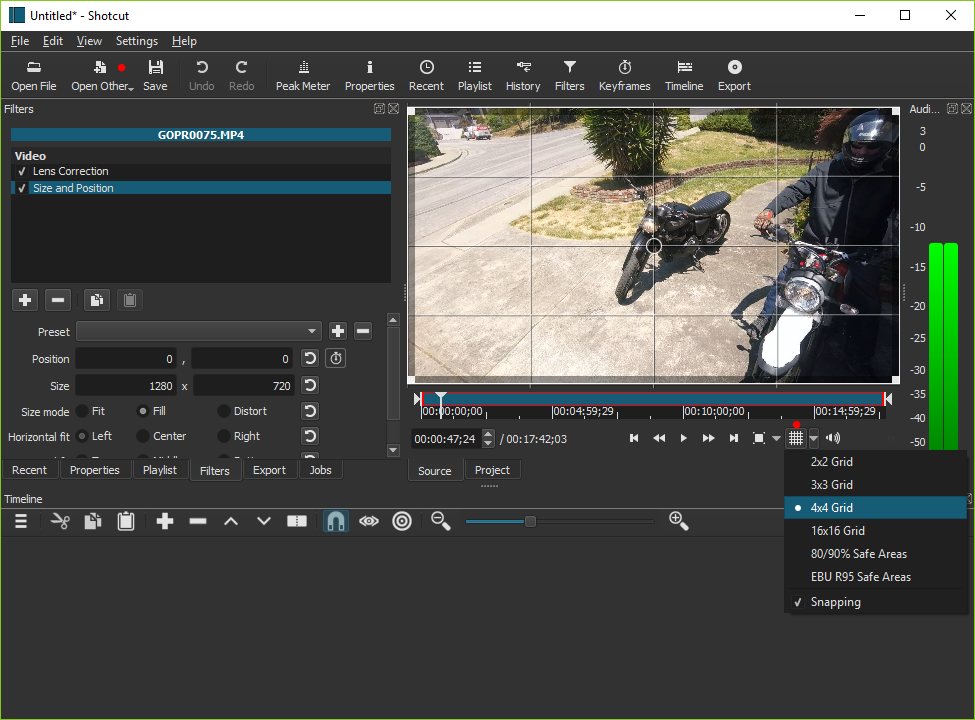 It takes some time to get used to ShotCut's unusual interface, but once you do, you'll enjoy the features it offers. This is an ideal app for editing, video editing, cutting, adjusting and converting movies. ShotCut is a free and simple app that helps you cut, edit videos and add filters to adjust and modify your favorite movies.
The app is an advanced video editor that provides you with all the features you need to edit and enhance video, such as adjusting video lighting and enhancing color contrasts. You can also add some special filters to your video, such as haze and glare filters and sharpness filters. This helps to brighten the video's image and improve its quality.
Shotcut is a free video editor to edit videos and movies in a few simple mouse steps. You can also make a professional video montage by installing video clips, images and audio to finally get a digital video production. The application provides you with a circular wheel that helps you adjust the degree of consistency of color in the video. You can also convert the video to the old style. You can make a special montage on the video and do some touch-ups that improve the video. In addition to keeping the video quality, and also cutting and trimming the video within a precise time frame, the app is light on the system and does not affect the performance of the device while processing videos.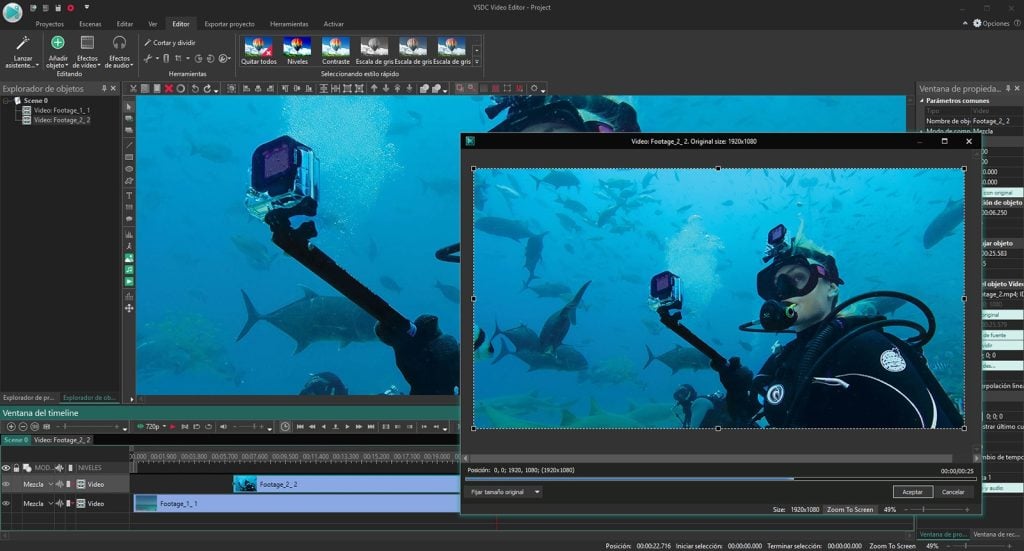 A non-linear video editor packed with a set of tools, VSDC is very special and is constantly evolving and changing for the better and better. It is a distinctive and free application that allows you to modify and edit video files and add beautiful effects to them.
The app supports most popular video formats and handles them well, such as AVI, MP4, MKV, MPG, WMV, 3GP, and FLV. It also supports many audio formats. VSDC free video editor contains a very wide range of plugins and effects ready to be applied to movies and videos. In addition, there is also a distinguished set of filters to refine and change the characteristics of the videos.
While still confusing to beginners, VSDC's core interface is a bit easier to understand than Lightworks. Thanks to an interface that mimics Microsoft's ribbon interface, it has a more traditional workflow.
Key
A free application that works on all the different Windows systems, and although it is free, it can compete with the paid applications around the world.
It is also easy to use and manage.
Through downloading VSDC free video editor, you can add dozens of wonderful visual and audio effects. These increase the quality of the video, and you can also save the video in any format you like.
By downloading the latest version of VSDC free video editor, you can make a video montage, merge a group of videos. You can also add some effects between the clip and the other, making the video more professional.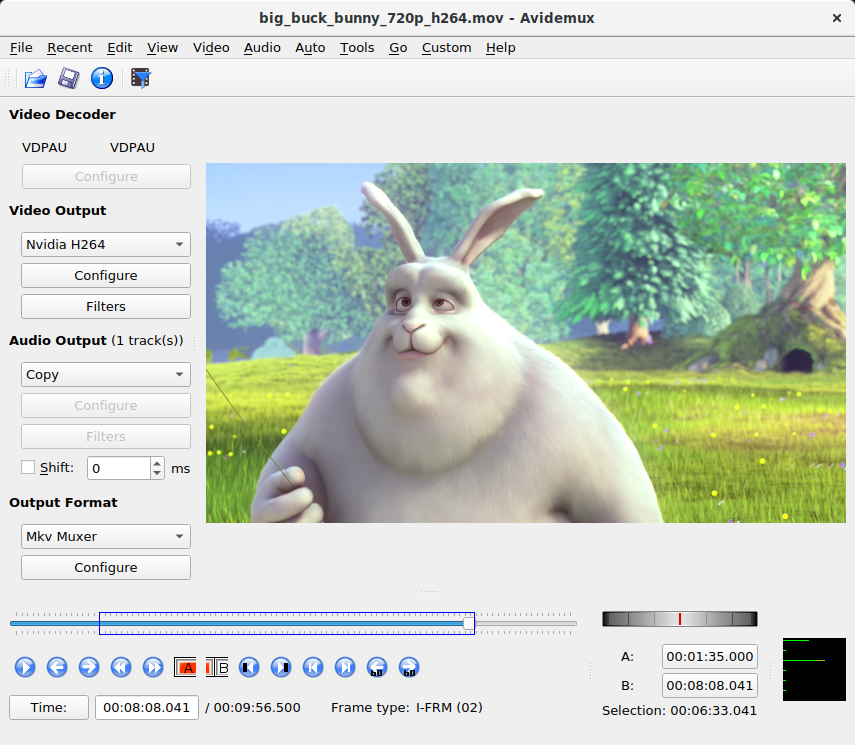 Avidemux
Avidemux is an open source non-linear video editor and decoder offering access to some of the best free video editing tools through an intuitive user interface. With support for all standard file formats as well as decoding options, processing tools and filters for videos, framerate manipulation capabilities and general video enhancement features; Avidemux boasts near universal support with many capabilities beyond basic editing functionality such as framerate manipulation capabilities as well as advanced scripting features – this powerful program offers users some of the best free video editing tools ever seen on an open source non-linear video editing capabilities!
Avidemux provides users with a versatile suite of editing features, from cutting, joining and copying clips to visual effects (filters) on video files. Users can add subtitles or adjust color profiles in videos, remove audio tracks from clips altogether or increase or decrease its volume, rotate/flip videos for better playback quality, resize them without distortion, add or delete frames as well as make other adjustments using its job queue feature.
One of the more impressive functions offered by this freeware application is its capability of adding an additional audio track or extracting existing ones (multiplexing or demuxing). This can be used to create dual-audio DVD or VCD that will play back MP3 CBR and AC3. Lavcodec provides lossless codec support for formats like OGM, HuffYUV, FFFV1, MP3, Ogg Vorbis, x264/x265, Vp8/xVp8 (YYV12) and FLV.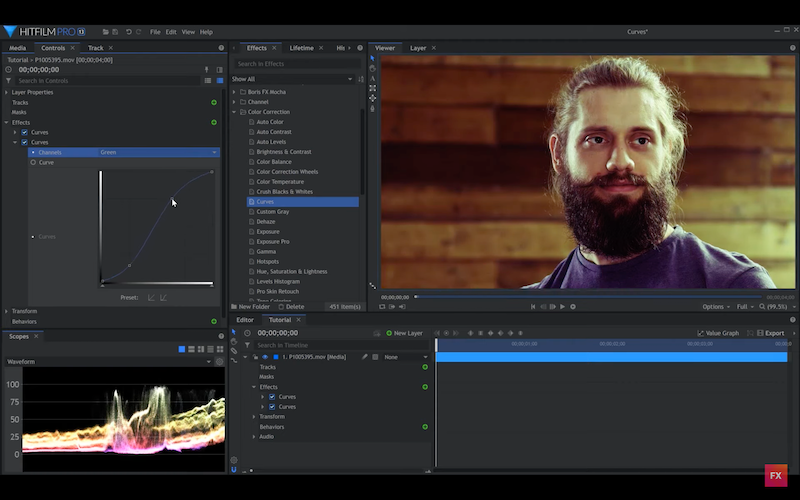 HitFilm Editor
HitFilm is an intuitive video editing software with a range of tools for visual effects and compositing. The non-linear editing system enables users to quickly move footage around according to their preference, while its Basic correction panel enables them to customize exposure, contrast saturation and brightness settings with sliders or manually input values.
The app includes advanced text features that enable users to create both 2D and 3D titles for their productions, along with support for various fonts and sizes, colour correction tools that produce professional results, keying that feels familiar as well as rotoscoping and masking capabilities designed to handle complex work.
HitFilm now offers Mocha as an invaluable visual effects tool, capable of tracking and masking complex objects even if they occlude one another or move across the frame. This makes HitFilm an essential asset to anyone doing advanced visual effects work such as compositing or motion graphics work.
HitFilm offers a Learn Panel designed to ease transition for new users, featuring 39 tutorial videos covering various aspects of filmmaking ranging from green screen work and pitch adjustment of audio tracks, all the way through to pitch adjustment of audio files. In addition, HitFilm also has numerous online support systems in place that provide assistance when technical issues arise or queries need addressing.
DaVinci Resolve Editor
DaVinci Resolve is the world's most advanced professional nonlinear editing software, featuring powerful tools for visual effects, motion graphics and audio post production as well as wide format support. Built upon an innovative architecture that makes DaVinci Resolve fast, fluid and simple to use.
Complete Post Production Solution with Professional Editing, Visual Effects, Motion Graphics, Color Correction and Audio Post Production in one program powered by an Industry Leading DaVinci Neural Engine for automatic Region Tracking and Stereoscopic 3D Work.
No matter your role – editing, VFX artist, colorist – there is little investment as worthwhile as owning a Resolve studio license. Your day rates will more than cover it and you will continue using your license with all official Resolve releases for years to come!
DaVinci Resolve's free version does not feature GPU acceleration for encoding or decoding, nor can timelines in media pools be disabled. However, DaVinci Resolve Studio Edition includes these features along with other performance improvements and useful new features.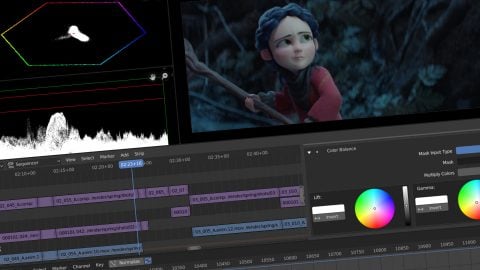 Blender
Blender is an open-source 3D modeling, sculpting, animating and visual effects software with an abundance of tools for 3D modeling, sculpting, animating and visual effects. Ideal for new 3D artists looking for cost-cutting alternatives to proprietary suites like Autodesk Maya or 3DS Max as well as students and freelancers looking for integrated tools that fit their workflow efficiently, it makes for an attractive option when starting out in 3D design.
Blender's animation tools enable you to build entire scenes from scratch or apply keyframes directly onto characters or objects for animation of movement akin to traditional animation, providing a powerful tool for character-driven scenes or short films.
Blender offers production-ready camera and object tracking features designed to support visual effects professionals, enabling them to import raw footage, track objects, mask areas and observe camera movements in real-time within your 3D scenes. This enables a smooth workflow which reduces switching between programs while significantly shortening production times.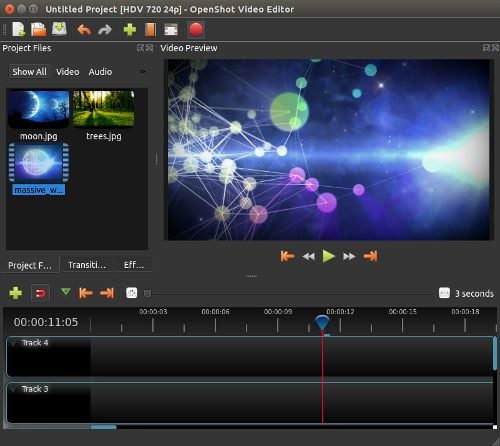 OpenShot Video Editor
OpenShot Video Editor is a cross-platform, free video editing software powered by FFmpeg that lets users work with audio, video, and image files easily and intuitively. With its simple yet user-friendly interface and drag and drop support for files onto its timeline for effortless editing sessions. Furthermore, OpenShot supports numerous file formats as well as high definition HD export.
Add clips easily into the timeline, and adjust their properties quickly through a panel on the right of your screen. You can change things like their position or audio track, cut/splice videos into multiple clips, add/remove audio tracks and change colors/adjust other parameters with just a click!
'Slice' can be particularly useful if you have long pieces of footage that require editing to shorten and trim down. Simply click on the red playback line, and select one of two options (Slice and Keep Right Side or Slice and Keep Left Side) before making your selections. This quick solution makes removing poor takes or sections from your video easier than ever.
OpenShot also features useful tools that enable users to crop videos, add an overlay video, create titles and apply visual effects – including 3D effects and animating text into videos. Furthermore, waveform displays provide the option for visualizing audio tracks and basic sound mixing.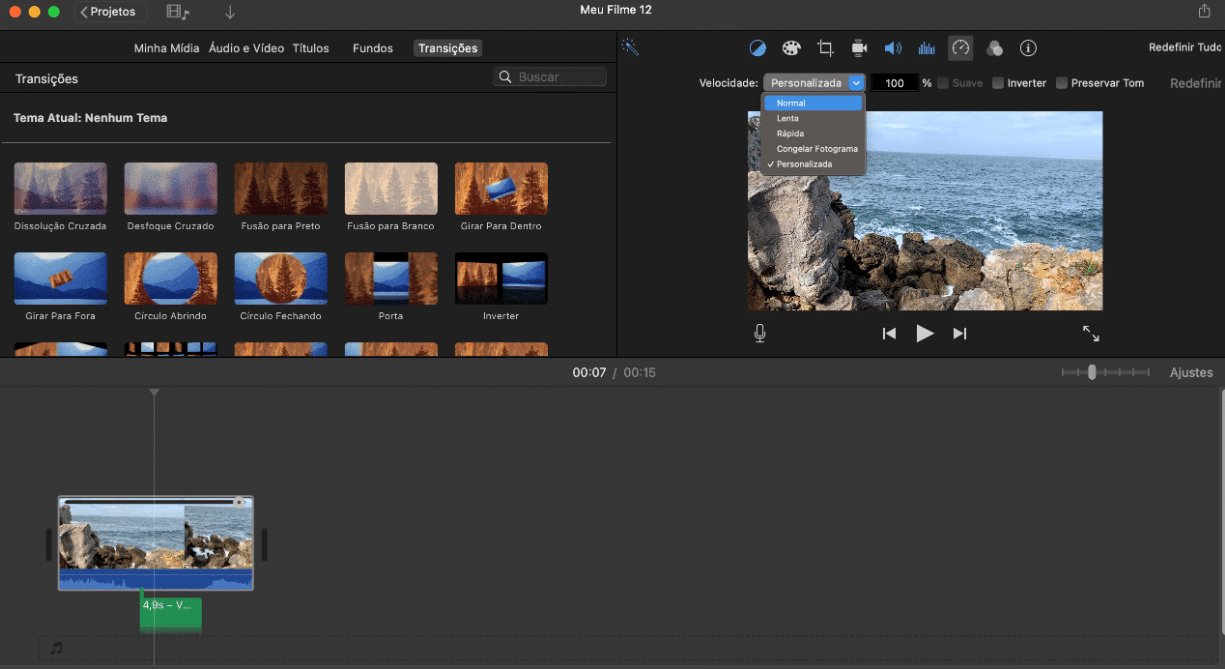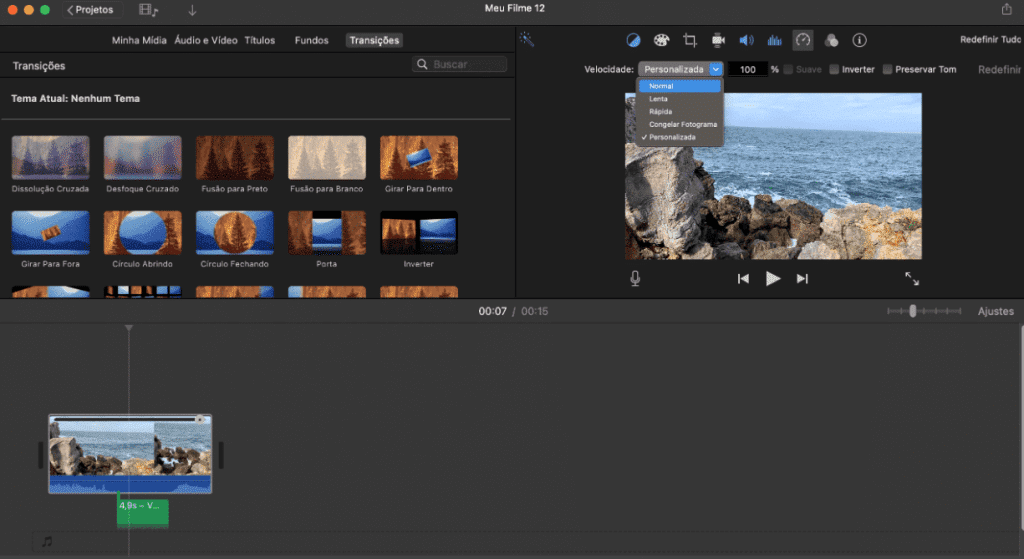 Apple iMovie
Apple iMovie is one of the most powerful free video editing applications available. iMovie's user-friendly interface makes it an accessible video editing platform and it works on Macs, iPhones and iPads alike – creating professional looking movies without breaking the bank! Edit video footage while adding photos, music tracks, transition effects and voiceovers all with ease – perfect for creating professional-grade films!
iMovie provides users with an incredible feature set, such as adding up to ten filters and eight themes with music and sound effects to any video clip. Furthermore, you can crop videos for Ken Burns-style pan-and-zoom shots. Finally, this program also helps improve video quality by reducing shakiness.
You can use iMovie to combine multiple clips into a project, add titles and make simple transitions between scenes. Furthermore, you can adjust the speed of individual clips by dragging the yellow slider in either direction toward either rabbit icon (right) or turtle (left).
Storyboards provides newcomers to video editing with a step-by-step template for the type of home movie you may wish to create, making it quick and simple to produce an amusing or educational trailer-style tribute of any special event or milestone. Apple notes on its blog that Storyboards also helps seasoned editors organize clips into shots while crafting a narrative arc.
Conclusion
It's hard to know which is the best free video editor. Much of what makes the app "best" lies in the ability and purpose of the user. If you are looking for quick, basic video edits, Shotcut is a great choice. You probably won't even use half of what the app can do. For that, it is important to choose a free video editing app that best suits your project. If you're putting together family videos as a keepsake, you likely don't need a full feature film editing package.