Video is a common part of everyday life. People shoot a lot of videos with smartphones, upload them to YouTube and share them on Facebook. For that reason, you would think that free video editing apps would be more common. Any of the following apps below will only be effective if you have experience using them. You won't find free video editing apps that intuitively work right out of the box.
Free video editing apps have come a long way since the glory days of Windows Movie Maker. Today's best free video editing apps are packed with pro-level features and surprisingly easy to use. All of the apps rated below will definitely do a great job of balancing strength, flexibility, and ease.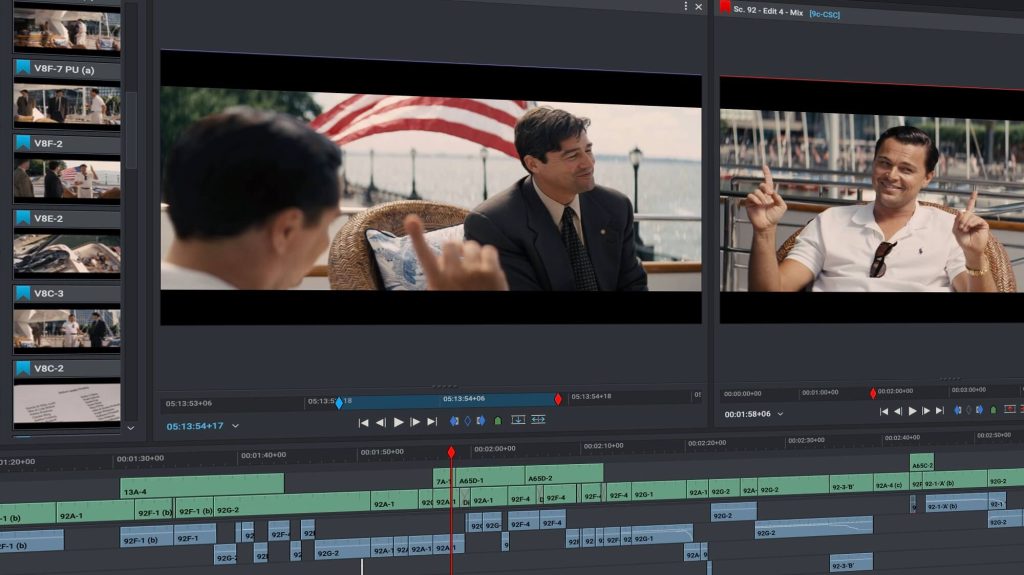 Lightworks offers professional-quality tools that anyone can use. It is one of the best free video editors. Lightworks is an application that allows you to edit videos and is a bit like Adobe Premiere, Avid or Final Cut. In fact, in a nutshell, you can get and combine some of the features in a group of these applications.
The app offers all the basic features offered by other similar apps, and you can also benefit from other additional features. It also contains many special effects and transitions that you can easily apply.
You can also add special effects, additional layers, multiple filters…etc, all with just a click or two. Lightworks is compatible with most of the plugins that come with Adobe Premiere and After Effects. This will help you a lot if you are familiar with any of them.
Lightworks includes over 40 impressive features and effects, such as a multi-layer timeline and the ability to add effects to frames displayed in real time, plus many tools. One of its main advantages is that you can insert files that have been created by other applications, such as Adobe After Effect, Avid and Final Cut Pro. It also has a large number of applications and formats that support it. This makes it the perfect choice if you work in a team on a project.
The free version of the app is fully featured but allows you to export your work accurately. At most, if you have the paid version, you can export your work accurately in 1080p.
Key Specifications
Cross-platform: Windows, Mac, Linux
Available versions: Free version – Paid version at $24.99 per month or $174.99 per year.
Main Features: You can use the application completely free of charge, used to edit movies, highly compatible with all formats and systems.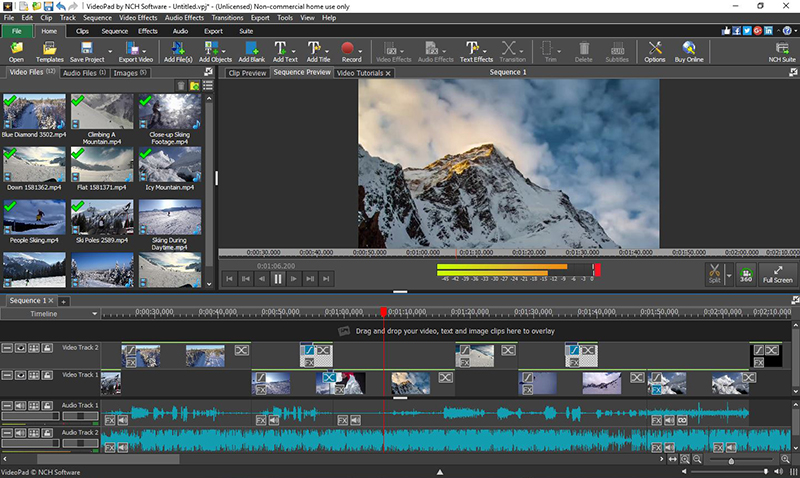 The app is easy to use, even for newcomers. It's not as feature rich as Lightworks, but it's still great for basic use. VideoPad video editor is considered to be one of the most valuable applications in the field of video and movie editing. It allows you to take advantage of many features that help you edit videos professionally.
The most important thing that distinguishes VideoPad is its simplicity in handling and ease of use. It is unlike other complex video editing applications that need explanation and courses to start using it. The application allows you to create and produce video clips by merging more than one video clip to get a movie of your creation. Furthermore, VideoPad allows you to add effects to the video and add pauses and transitions between each video or slide that you use in your creative production.
Through the application, you will be able to write on the video clips or the film that you are producing with the possibility of changing the font, color and location of the text on the screen. You can also combine a specific sound in the video with the ability to add wonderful sound effects to it through the library available in the application. VideoPad gives you the ability to add images also within the video along with many other capabilities that you will come to know when you try it on your device.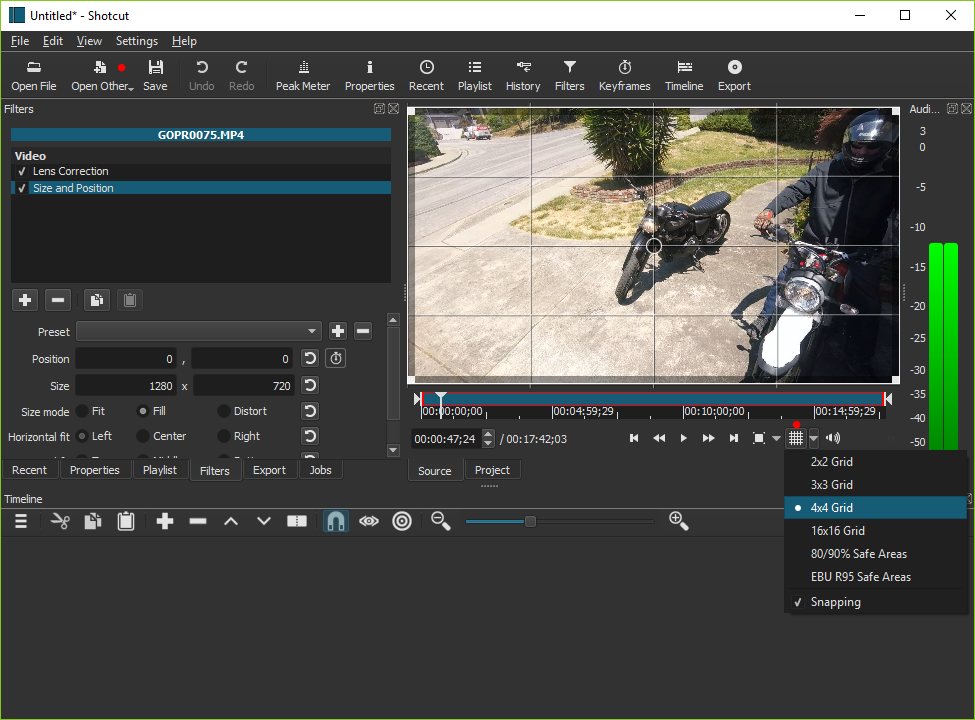 It takes some time to get used to ShotCut's unusual interface, but once you do, you'll enjoy the features it offers. This is an ideal app for editing, video editing, cutting, adjusting and converting movies. ShotCut is a free and simple app that helps you cut, edit videos and add filters to adjust and modify your favorite movies.
The app is an advanced video editor that provides you with all the features you need to edit and enhance video, such as adjusting video lighting and enhancing color contrasts. You can also add some special filters to your video, such as haze and glare filters and sharpness filters. This helps to brighten the video's image and improve its quality.
Shotcut is a free video editor to edit videos and movies in a few simple mouse steps. You can also make a professional video montage by installing video clips, images and audio to finally get a digital video production. The application provides you with a circular wheel that helps you adjust the degree of consistency of color in the video. You can also convert the video to the old style. You can make a special montage on the video and do some touch-ups that improve the video. In addition to keeping the video quality, and also cutting and trimming the video within a precise time frame, the app is light on the system and does not affect the performance of the device while processing videos.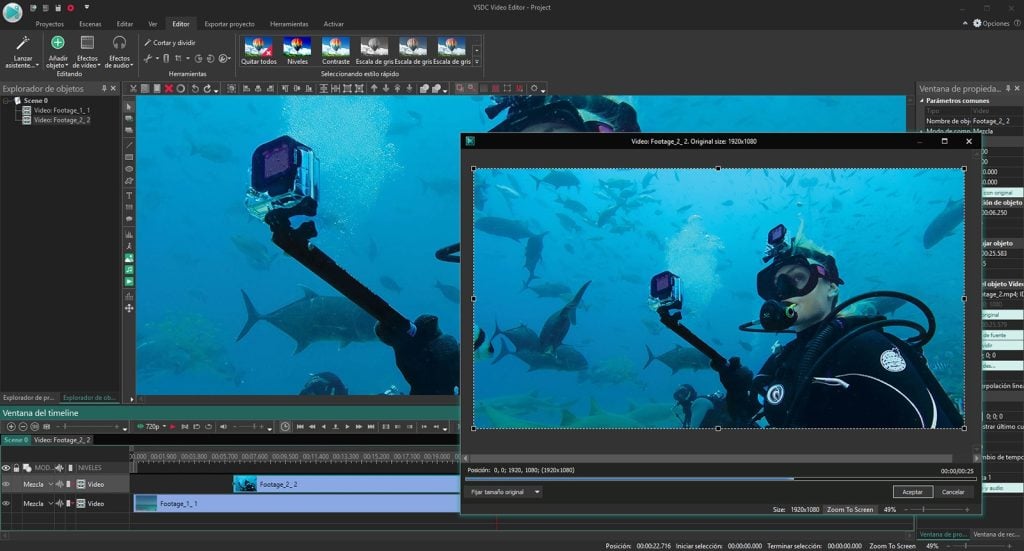 A non-linear video editor packed with a set of tools, VSDC is very special and is constantly evolving and changing for the better and better. It is a distinctive and free application that allows you to modify and edit video files and add beautiful effects to them.
The app supports most popular video formats and handles them well, such as AVI, MP4, MKV, MPG, WMV, 3GP, and FLV. It also supports many audio formats. VSDC free video editor contains a very wide range of plugins and effects ready to be applied to movies and videos. In addition, there is also a distinguished set of filters to refine and change the characteristics of the videos.
While still confusing to beginners, VSDC's core interface is a bit easier to understand than Lightworks. Thanks to an interface that mimics Microsoft's ribbon interface, it has a more traditional workflow.
Key
A free application that works on all the different Windows systems, and although it is free, it can compete with the paid applications around the world.
It is also easy to use and manage.
Through downloading VSDC free video editor, you can add dozens of wonderful visual and audio effects. These increase the quality of the video, and you can also save the video in any format you like.
By downloading the latest version of VSDC free video editor, you can make a video montage, merge a group of videos. You can also add some effects between the clip and the other, making the video more professional.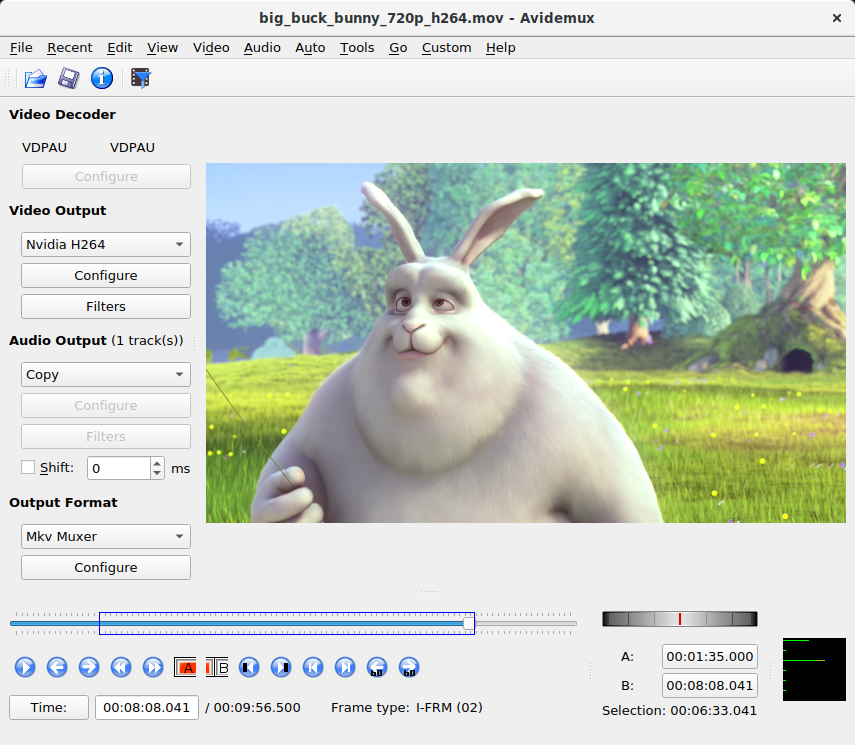 Avidemux is one of the best free video editing apps. Through the application, you can edit and modify the video and handle many popular video formats, such as AVI, DVD, MPEG, MP4, ASF, and MKV. Through the app, you can add effects and filters to video files. It can also rip and extract audio from video.
pros
Editing and manipulation of video files.
Support popular video formats
have different filters
Support for scripts
Batch file process
Avidemux is an easily accessible free video editor. It is the best choice for editing small tasks and enhancing short clips.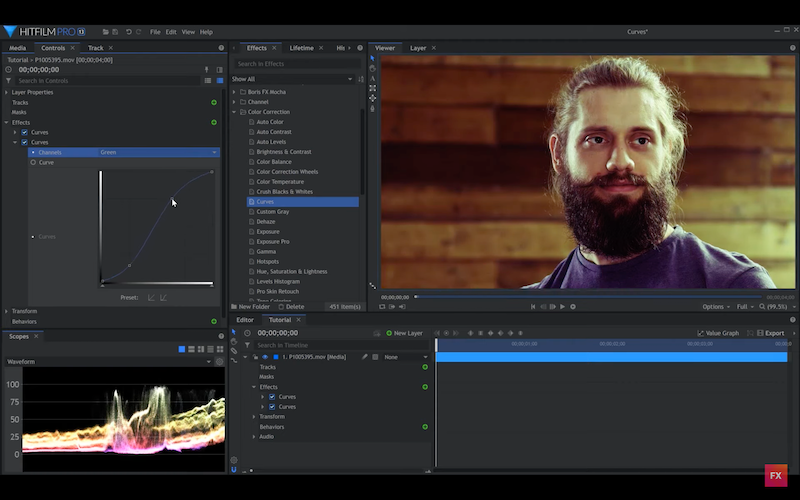 HitFilm is a distinctive application. It has various features, described thoroughly on its website. It is known for being free and offering visual effects within its video editing app.
The app has several options to choose from. Additionally, it has a user-friendly interface where users can place their workflow and clips. It also comes with free video tutorials to learn how it works.
Advantages
Advanced editing tools
Chroma key special effects
Audio and video filters
Composition tools
Layers and masking
3D video support
Its user interface is also very reminiscent of the most popular and paid video editing applications. In it, you are not limited to what you can do and create only within the window. The same goes for features: color correction, clip trimming, visual effects, and mask tracking are all at your fingertips with HitFilm Express. You will need to sign up for an account, then the download link will be sent to your inbox.
If you are into color gradient, this is the ideal video editor for you. While it is not totally free, it is the closest to free that you can get. It also allows you to export your creations in SD, HD, and Ultra HD quality, meaning you can start, edit, and create finished, polished, and pseudo-studio productions all from one app.
If you're just looking for a tool to cut videos, the sheer number of features in DaVinci Resolve can be overwhelming. However, if your video project is a bit more advanced, the free version of this video editing software is hard to beat.
Specifications
Advanced clipping
Multi-camera editing
Color correction
Audio mastering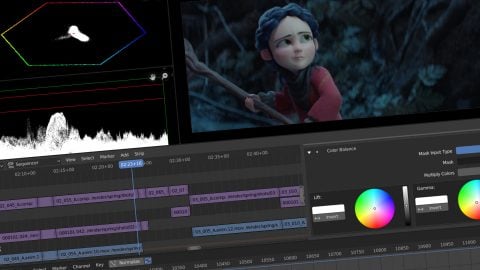 While the Studio versions will, of course, cater to actual professional production setups, the free alternative version will offer more than you'll find to satisfy any novice. Similar to HitFilm Express, you need to register on the site to download the app.
Blender is a different kind of video editing application. It is intended for 3D editing rather than 2D. Not mentioning Blender though, would be a big mistake due to the number of 3D video editing features provided in this free app.
It provides complete education in one application. From the first time you enter Blender, you have to deal with the notorious and somewhat complicated user interface. Blender is not an ordinary video editing application. In addition to the ability to create a short-mixed reality movie like above, you can create 3D animation editing, animation and backlighting.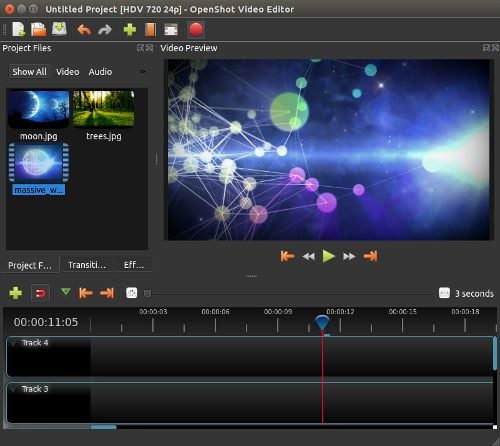 OpenShot has been around for quite a while. In fact, it has an excellent reputation of being a free video editing app, created using open source and works well on the Windows platform. The app began as a kickstarter campaign. It has become popular among Youtubers and others as a capable and user-friendly app. It has both basic and advanced features. Therefore, it is a great app for the first-time user.
The app's interface is easy to use and navigate. If the user is inexperienced, it does not take long to become familiar with the different features such as the transitions, effects and filters. While the app may seem simple, do not overestimate its capabilities. It can support several formats and technologies.
Conclusion
It's hard to know which is the best free video editor. Much of what makes the app "best" lies in the ability and purpose of the user. If you are looking for quick, basic video edits, Shotcut is a great choice. You probably won't even use half of what the app can do. For that, it is important to choose a free video editing app that best suits your project. If you're putting together family videos as a keepsake, you likely don't need a full feature film editing package.