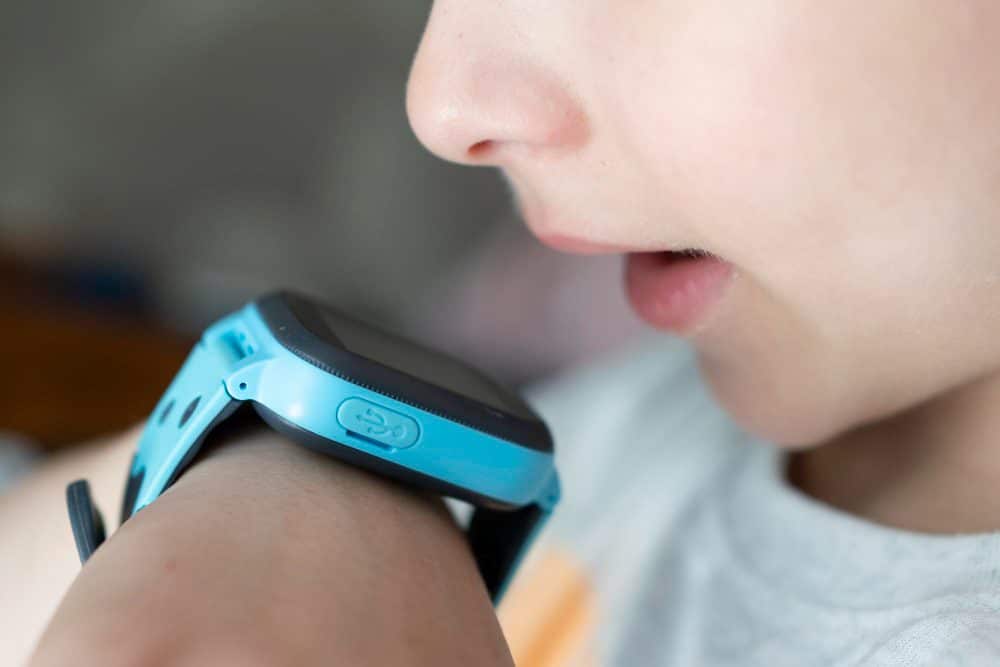 The 5 Best Smartwatches for Kids
While it can be intimidating to introduce your kid to smartwatches, it doesn't have to be. Buying a smartwatch for kids is frequently a first step to getting your child tech savvy. To make technology fun, many smartwatches for kids have cool features, activities, and games.
While some kids' smartwatches are more like toys that act like smart devices, others are closer to adult smartwatches. If you need help deciding which smartwatch to get your little one, read more to help you decide.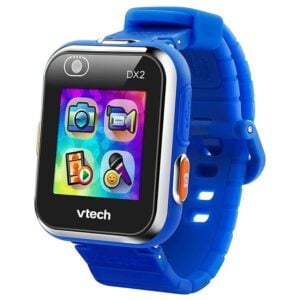 If you're looking for a kids smart watch that gets your little ones up and moving, the Kidzoom Smartwatch DX2 is a great option. Between the silly picture filters and the features that allow users to upload pictures securely, this smartwatch is both tons of fun and very safe. It also has intuitive controls for children and the adults who are supervising their use of the device. These features make the Kidizoom Smartwatch DX2 optimal for parents who prioritize safety and ease-of-use for themselves and their little ones.
One of the best features of this watch is that it can't connect to cell service. This means that even if your kids accidentally press all the buttons on it, they won't be able to connect to the internet or call strangers.
This smartwatch ranks high on the list of similar products on Amazon. It gained a popular following because it deserves the hype. It comes ready to engage kids of all ages with a variety of games, activities and challenges to get your kiddo moving. With a built-in voice changer, this smartwatch is sure to provide hours upon hours of entertainment and giggles. It also allows users to take tons of photos and videos with its decent camera. After cheesing for the camera and snapping the photos, kids can personalize the pics with colorful filters. There's an option to download the pictures directly to another device, which minimizes the chances of your kids' silly photos ending up in the wrong place.
Beyond taking photos, playing games, and completing activities, kids and their parents can take advantage of the other features baked into this smartwatch. With a calendar, a calculator, an alarm, a timer, a stopwatch, and a pedometer, there are plenty of fun things to do with this device. You can use the calculator to complete math homework or make math feel fun.
If you're worried about getting a smart device only to watch it get destroyed by kids, don't fear for this one. This smartwatch is splashproof and has a high degree of scratch-resistance. It can survive a day at the pool, a rock climb, and a rough-and-tumble lifestyle just like your kids. The only con of this watch might be a slightly clunky wristband that won't fit super small or young children. Still, as long as it's comfortable and snug on your child, it shouldn't be an issue. For kids above the age of four, this watch should fit and be safe.
Overall, this smartwatch is a game changer for parents who want to introduce smart devices to their kids without all of the risks and fuss of a full smartphone.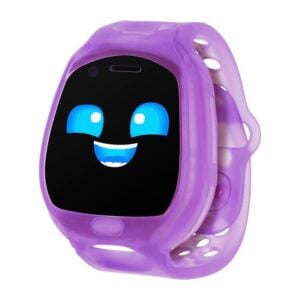 For little ones who are still not quite ready for an Apple Watch, this smartwatch can make them feel as cool as mom, dad, or older siblings without too much responsibility. The Tobi 2 Robot Smartwatch might seem so neat and fun that it seems like just another toy that makes noise and lights up. However, Mom and Dad, don't be fooled–this watch has plenty to teach your kids while giving them a great time.
This watch is intended for kids who are a little older than the previous one. It's usually a good watch for kids from the age of six onwards. Younger kids might not have the technology skills or overall understanding to use all of its features.
With a lot of games built into the Tobi 2 Robot Smartwatch system, it'll entertain your little ones for hours. Since this watch features the time, it's a great tool for teaching kids how to tell time. It's also got a stopwatch, timer, reminder list, calendar, and alarm clock.
Although these tools might not seem like something a child would need, they can enhance the life learning experience. The stopwatch is great for using in basic science experiments and fun physical fitness challenges for little kids. The timer is a perfect tool for teaching kids time management while having them work on their homework for a specific amount of time. If your child gets overwhelmed, having their own timer can give them a visual aid to calm down for five minutes before stepping back into the household's action.
A reminder list is great for helping kids prioritize tasks for their chores, homework, and even self-care. An alarm clock is a wonderful tool for teaching little ones how to get up and get ready in the morning for school. Lastly, the calendar is a great tool to use for learning about days of the week, months, and dates.
The only issue with this watch, like many kids watches, is that it might not fit properly. Depending on your kids age and size, it might sit at an awkwardly high place on the wrist. It's also prone to slipping off wrists that are too small for it. If this is an issue, trying to replace the band can help. Also, using the watch off the wrist until they're big enough to wear it is a decent solution.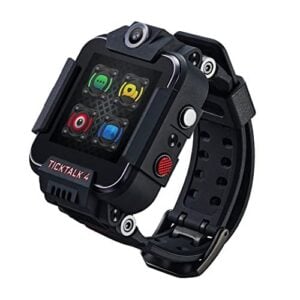 If your kid has graduated from the young child phase and are ready for a smartwatch that offers plenty of features, the 4G LTE Kids Smart Watch Phone with GPS Tracker (also known as Tick Talk 4) is a great choice. This watch is almost four times as expensive as the first two options. However, it does offer so many features that its price is justified to us.
Just like how you wouldn't let a kid try to ride off on a bike without training wheels, you won't want to give them smart technology without a safety net. For safety features, this comes with a whole range of parental controls and an extremely on-point GPS locator. This smartwatch will give you peace of mind about your kids whereabouts on and off the web.
Another neat aspect of this smartwatch is the free music that comes with it. This means your kids can enjoy dance parties without having to pay a dime.
The 4G LTE Kids Smart Watch Phone with GPS Tracker has not one, but two whole cameras for kids to capture their childhood from their eyes.
With end-to-end encryption on the messaging on this smartwatch, you'll be able to rest assured that their communications are secure. For $9.99 a month, you can have these end-to-end-encrypted messages. You'll also need to purchase a phone plan to keep the cell service active.
Overall, that does make this a more expensive smart device than the other ones. Still, it's a great opportunity to let your kids learn about safe smart device usage in baby steps. It's not the most attractive looking smartwatch in the world, but its variety of features make it functional and fun. With a shock-absorbing exterior, you won't have to replace it any time soon due to a drop.
If your child does get into a pickle and needs to call you immediately, the SOS function lets them call an emergency contact with the extended press of a button. No one wants their kids to be in that kind of situation. Of course, it's good to know that if your kid needed it, they could signal for you instantly.
During the school hours, you can use the parental controls to place it on do-not-disturb mode. You can also do this when your kid should be working on homework or has been grounded. It's a feature that makes sure that the phone time is an asset rather than a detriment.
Finally, this smartwatch allows you to limit contacts and block numbers. You'll be able to look at the calls and texts, too.
While the watch fails to meet standards for being waterproof, it does resist water. It's also shockproof and relatively durable.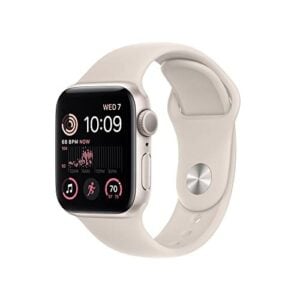 For very responsible teens who want a fully functional Apple smartwatch, the second generation SE is a great choice. While this watch is leagues ahead of the other ones on the list in terms of functionality, freedom, and price, it's a good option for the right kid. Obviously, you wouldn't want to hand an Apple smartwatch to a six year old. However, a teenager who has already proven themselves trustworthy and responsible with smart technology might be able to use this watch well.
This watch is not as protected as other ones on the list. Still, it is a high-quality watch with reasonable water resistance and scratch-resistance. Because of the price, if you're giving it to a younger person, you'll want to get an insurance policy on it. It is one of Apple's most inexpensive smartwatches. In fact, it may be the most inexpensive Apple smartwatch on the market. Even so, it costs too much to replace without a financial burden.
Perks of this smartwatch include its functionality and fitness assistance. If your teen wants to work on their health goals and monitor their progress, this watch will help with that. It also makes it easy to make sure that they respond to your phone calls and texts. After all, when it's literally strapped to them, there are few excuses to not answer Mom and Dad.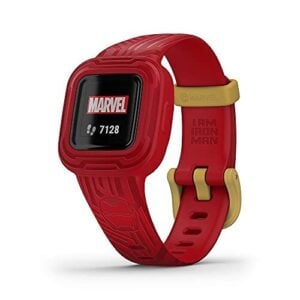 If your main goal with a smartwatch is to motivate your child to stay active, this is the perfect watch to choose. Made for kids ages six and beyond, this watch is great for kids of most ages. It has fantastic battery life, so they can enjoy moving with it without having to take it off anytime soon.
For parents, one of the best features is setting daily activity goals. This way, you can see how much your kid is moving and encourage him or her to get up and get going often. An "in case of emergency" screen is ready for you to add your information so that you can be called when needed for urgent events.
Also, parents and kids can bond by participating in the watch's fitness challenges together while each uses their own fitness trackers. With the ability to reward your child with virtual coins for meeting fitness goals or completing chores on the chore list, you can make life a fun game rather than a drag.