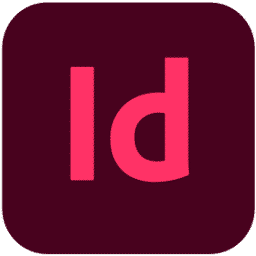 Adobe InDesign is a powerful publishing and design application that helps professionals create stunning digital documents, magazines, brochures, books and flyers.
Adobe InDesign has advanced tools that creates visual layouts of text, images, graphics, and other elements efficient, effective, and interactive. Its powerful vector graphics engine lets graphic designers create complex artwork quickly with accurate results. The comprehensive library of Adobe fonts allows users to design attractive text for projects across all industries. Advanced functionality makes it easier than ever to add transitions or interactivity effects in documents without any coding knowledge required. Smart color palettes allow users to choose from a wide variety of colors available out- of -the -box. Versatile file format compatibility ensures files are usable anywhere. Users can share and print an electronic document. These features provide InDesign the edge when it comes time to prepare visually engaging projects for presentation or publication.
Export Documents
It allows users to quickly create and design graphic documents such as brochures, flyers, posters etc. with high quality results. One of the most impressive features it offers is Export Document generation. This feature allows a user to easily generate PDFs based on already designed layouts and graphics in InDesign format. Users can create web-ready output directly from an InDesign document with additional options. Such as page sizing, resolution settings and even embedding fonts into the exported file.
Typography
Adobe InDesign has a wide variety of typographic features and tools designed to let users create beautiful design layouts. This software allows people to customize the scale, size, style and color of the typeface used in their documents. The character palette feature makes it easy to adjust the font weights and sizes for each letterform. Users can access kerning and tracking settings which allow them fine-tune spacing between letters to make text appear more pleasing. Additionally, InDesign offers baseline alignment options. So, designers can line up characters with greater accuracy compared to other programs such as Microsoft Word or Google Docs. Typography is an art form that allows you to express yourself visually through text.
 Desktop Publishing
This software supports multiple page sizes of both print projects and digital publications amongst other file formats like PDF files. Moreover, includes built-in prepress capabilities which ensures a better efficient printing process with less chances of errors or mistakes. It supports high-resolution PDFs up to 300 DPI suitable for preflighting purposes prior to outputting project assets onto paper stock afterwards. Desktop publishing with Adobe InDesign allows users to create and design professional-quality documents. With this powerful tool, users can quickly and easily add elements such as images, shapes, text frames, tables and colors. It also comes with features for comprehensive typography control including OpenType fonts. It allows for more creative typographic expressions. Additionally, InDesign offers adjustment tools that users can use to finesse an image or an object into the perfect shape.
Multi-Color Gradient
Adobe InDesign is an amazing tool with a wealth of creative options and features. One such feature is the ability to use multi-color gradients for your document designs. This allows you to blend two or more colors together, creating an eye-catching and unique effect. It is easy to customize the look, allowing users to adjust angles, location and opacity for each color within the gradient. Additionally, it's possible to use different levels in individual areas of a graphic element. It helps enhance visual impact while also providing depth and realism. Multiple types of color blending are supported like linear horizonal/vertical blends and radial/diamond concentric curves with adjustable midpoints between colors.