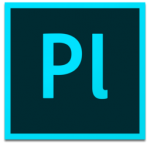 Adobe Prelude allows the user to input all types of files into the program,duplicate it and decode the original file into an uncompressed format then code into the desired format.The software also allows the user to collect data,storing it inorder to analyze over a period of time.This however, can only be done using a keyboard. Adobe Prelude program also has the ability to create rough cuts which are basically the first edited version of a film.These rough cuts are able to hold information such as markers and comments.Adobe Prelude incorporates the Extreme Memory Profile (XMP) that allows the user to use various media video editing platforms together.The program also has the media browser pane feature as in the case of AdobeOnLocation program.
Adobe Prelude is another very useful product by Adobe Systems to facilitate the users with features for video editing. Normally it is used as a side tool with Adobe Premier Pro but its additional capabilities make it very useful. It lets you deal with tapeless media content and performs operations of import, log, select, ingestion and export. It is a high quality video monitoring and recording application that makes the captured videos ready and compatible for performing various functions via Adobe Premier Software.
Features:
Adobe Prelude has a built-in media management tool for organizing the video content in the most appropriate manner. It lets you manage your video clips, name them, arrange metadata for your videos, obtain sub-clips, create sequences and send them to Adobe Premier Pro for processing them into movies. You might feel the need some time to share some important information with video editors, so you can insert comments within the video to communicate your ideas, instructions and suggestions.
Working on the videos starts by creating a new project or opening an already existing one. The default extension for the project is .PPLROJ. The software screen consists of various panels that display a lot of functions that can be operated. You are allowed to move or change the size of panels to work in a comfortable way. The clips integration does not take much time. It provides options of speech transcription, rough cut creation, thumbnail adjustment, playback mode and keyboard shortcut keys.
Requirements:
Adobe Prelude has a few major hardware requirements. Your system must be 64 bit with Intel Core2 Duo processor and 4GB of installed RAM. The minimum memory requirement in hard disk is 4 GB. Screen resolution minimum need is 1280×800 pixels with support for OpenGL 2.0 component and a soundcard that can work with ASIO protocol. It provides compatibility for Mac OS and Windows operating system with versions 7, 8, 8.1 and 10. Internet connection will also be required but only for getting registered.
Versions of Software:
It can be downloaded for free from the published link on this webpage in the form of trial version. Trial version is available for limited duration of 30 days after which you need to pay visit to their official website where you can make payment for purchasing it. Free version offers you less features but it facilitates you to test the features of the software first before actually making the payment for its license.
Conclusion:
Adobe Prelude is a compact video monitoring application that you can run on your desktop systems. It makes it easier for you to manage your video clips, extract some small fragments from them, convert them into the form that can be supported easily and then send them to Adobe Premier Pro for editing them and to make complete movies or feature films from the small clips by integration. It is a very helpful tool for video editors, which makes their work easier and lets them perform required operations on the videos