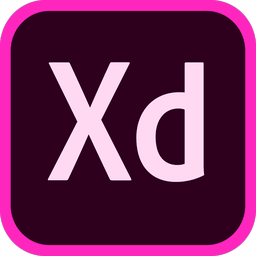 Adobe XD is an application that you use to help design other applications and websites. The functional design and a huge stock of supporting tools and assets streamlines the process. It works on Windows, macOS, iOS, and Android devices
A website or application with great content but a sloppy interface is fighting an uphill battle. It can be harder to change a program's appearance than it was to build it from scratch. Adobe XD, from the same company that created programs like Photoshop and Acrobat Reader, combats this workflow problem.
Before the conception of Adobe XD, UI/UX designers turned to programs like Adobe Photoshop or Adobe Illustrator in designing. While this did get the job done, there lacked many specific features and tools that are useful specifically for UI/UX design. Adobe XD is the solution to that. Adobe XD is a vector-based UI/UX design software for web and mobile application development.