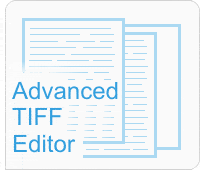 Advanced TIFF Editor Download
Advanced TIFF Editor is an appropriate solution for viewing, editing, printing and converting image files. Its compact interface contains various options, thus new users may need some time in getting familiar with them. However, it is a useful application for experienced users and can work at fast speed without affecting system performance.
Advanced TIFF Editor is a multi-page pdf and TIFF editor, viewer, page manager, multi-page scanner, and converter. It supports a variety of image formats including GIF, FAX, AI, PS, pdf, TIFF (TIF), JBIG, and DICOM, JPG, JPEG, PNG, AdobeZIP, BMP, ICO, DCX, CRW, TGA, PXM, CUR, WBMP, JP2, J2K, among others. You can also save images in a range of formats such as PPM PGM, TGA, RLE, FAX, DIB, multiple PCX, PDF, JPEG, GIF, wireless Bitmap, and TIFF.
The program comes with a rich set of functions including the ability to open password protected pdfs, scrolling, zooming, invert, print functions, create, extract or add pages, modify page order, insert pages from other files, image clearing, deskewing fine feature, page combining, page stacking, annotation search in files, color adjust and effects, image resize, and many more.
TIFF Editor is a free to try application and it is compatible will all Windows operating systems.