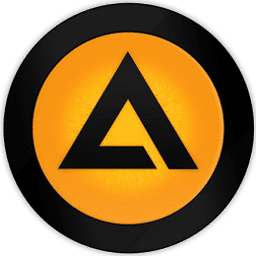 AIMP (Artem Izmaylov Media Player) can pay a very wide variety of formats. Some of the formats that AIMP can play include MP4, MP3, AAC, TAC, FLAC, WAV, MOV, AVI and many more. You can download the music album covers from the internet with wifi connection. The sound quality is clear with on optional equalizer which is very sensitive to produce the sound you are looking for.
AIMP (Artem Izmaylov Media Player) is an audio player, for Microsoft Windows, named for the Russian (Artem Izmaylov) developer noted for writing this free program. Considering the high-quality sound produced by such a program is comparable to many others on the market with hefty price tags, AIMP is an audio player worth a second look.
Special Features
The features of AIMP range from the basic to the advanced. An impressive and unique attribute of AIMP is the ability to load tracks onto the computer's RAM in its entirety while playback is in progress. This feature is available on files ranging in size up to 250MB, allows for practically uninterrupted playback, even on PCs considered dinosaurs being bogged down with multiple, extensive and taxing programs, simultaneously.
Customizable skins compliment the ability to record your own sounds on your PC which can later be saved in multiple formats. Such formats are easily converted and tags are able to be edited. Hotkeys have local and global configuration capabilities. The computer and its user can awaken and be put to sleep with AIMP. An alarm clock style component of the software is available through the ability of programming the start time of playback with a crescendo effect to wake slowly and peacefully.
Another playlist related attribute of AIMP is Smart Playlist which has two functions. The first includes playlists which can consist of data retrieved from one or more folders on the PC. The other, includes playlists which can consist of data retrieved from the Music Library located on your PC. Templates can be designed by the program user to group tracks; each track can then provide data on up to two lines. The user also has the power to customize personal settings for every individual playlist. Changes to content need not be an issue, as the user is able to block any unwanted changes from happening. Data from Compact Discs can be imported and encoded from to several different formats.
Superior Sound Quality
AIMP boasts thirty supported audio formats and is able to process quickly in a 32-bit for improved sound quality. Sounds can be enjoyed in crystal clarity while being manipulated on an 18-band graphics equalizer that enables visually appealing appreciation in tandem. Built-in sound effects include Bass, Chorus, Echo, Enhancer, Flanger, Pitch, Reverb, Speed, Tempo and Voice Remover. The Volume Normalizer is a welcome addition which allows the listener to avoid the harsh changes in volume between songs, when a playlist is running, that is obnoxious, to say the least.
Final Say
When there are as many audio players on the market, as there currently are today, it takes something special to standout. For the avid music listener looking for an audio player, the advanced abilities of AIM ensure it is definitely worth the download. Especially appealing is that the software is free, but includes features that rival the comparable, yet pricy audio players.