Advertisement
---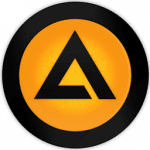 AIMP (Artem Izmaylov Media Player) is an audio player, for Microsoft Windows, named for the Russian (Artem Izmaylov) developer noted for writing this free program. Considering the high-quality sound produced by such a program is comparable to many others on the market with hefty price tags, AIMPis an audio player worth a second look.
Software details
---
Windows 10 / Windows 7 / Windows 8
Software description
---
AIMP is the ultimate music player for Windows and Android devices. If you want a program that can play your entire song library in the highest quality possible, then you found the right software to do it. AIMP supports all types of most played audio formats and offers many features.
Personalize your listening experience by modifying the app's interface, themes, add plugins, and many more. Tinker details of tracks and add other relevant information. It is lightweight, so even low-end machines can enjoy the full experience. Above all, AIMP is entirely free, so everyone can enjoy great music listening.
AIMP: What are its key features?
Wide audio formats support
Supports playing internet radio
Customizable interface
Equalizer and sound tuner
Versatile music library
Audio format converter
Track ID3 tag editor
And many more
AIMP – In-depth functionalities and extra features
Wide audio formats support
AIMP supports the most widely-used audio formats. Audios are crisp and lossless when playing in the app. It supports high-fidelity sound quality and output. If you're an audiophile, you can appreciate the attention to detail the program had implemented. However, if you're just a casual user, the application is simple enough to operate quickly.
In detail, these are the audio formats that AIMP supports:
.AA3
.AAC
.AC3
.APE
.AT3
.CDA
.DFF
.DSF
.DTS
.FLAC
.IT
.M4A
.M4B
.MIDI
.MKA
.MO3
.MOD
.MP1
.MP2
.MP3
.MPC
.MPEG-DASH
.MTM
.OFR
.OGG
.OMA
.OPUS
.RMI
.S3M
.SPX
.TAK
.TTA
.UMX
.WAV
.WMA
.WV
.WebM

.XM
Supports playing internet radio
AIMP supports streaming internet radios. You can listen to live radio stations from the web with this powerful app. It connects to the radio server in the most efficient way. You only need to copy the link to the station and paste it to AIMP. After that, you can immediately listen and enjoy.
You can listen to radio streams in different formats for a unique experience. Also, you can record and save streams into other forms as well to your computer.
Customizable interface
AIMP has a highly customizable interface that allows you to modify the button placement, quick access, and many more. There are countless themes from the developer itself or other users. You can import your created templates. Also, you can extend the capabilities of the app by installing and using third-party plugins.
Equalizer and sound tuner
There is a built-in equalizer in the app. You can choose from different sound effects and presets for the equalizer. You can set the maximum volume, boost volume, mix sounds, and even remove silence. Trimming silence is often found on most podcast players to remove excerpts with no dialogue to lessen the listening time. It means that AIMP is also a great way to listen to podcasts, for it can again listen to streams.
Versatile music library
AIMP's music library is excellent for managing tracks and albums. The interface and the app will scale with your song library. It displays the tracks, albums, and artist information in a very organized view.
Audio format converter
Convert a track into another format. It also supports the formats that it plays vice versa. Indeed, AIMP is a feature-packed application.
Track ID3 tag editor
You can correct the song's information by using AIMP's built-in ID3 tag editor. Change details or modify and remove album art covers for albums.