---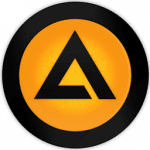 AIMP (Artem Izmaylov Media Player) is an audio player, for Microsoft Windows, named for the Russian (Artem Izmaylov) developer noted for writing this free program. Considering the high-quality sound produced by such a program is comparable to many others on the market with hefty price tags, AIMPis an audio player worth a second look.
Software details
---
Windows 10 / Windows 7 / Windows 8
Software description
---
AIMP is a high-quality multimedia software for both computers and smartphones.it allows the user to load an entire media file while there is a current one playing without interrupting it. The software has a simple easy to navigate interface with different languages to choose the one that suits you best.
The software can pay a very wide variety of formats. Some of the formats that AIMP can play include MP4, MP3, AAC, TAC, FLAC, WAV, MOV, AVI and many more. You can download the music album covers from the internet with wifi connection. The sound quality is clear with on optional equalizer which is very sensitive to produce the sound you are looking for.
AIMP gives you the freedom to choose how long the next track should take to play. The software is free and available for Windows 7, 8, 8.1, and 10 and including Windows XP and Vista for the AIMP beta version. you can also get it for Android smartphones.
Alternate Softwares