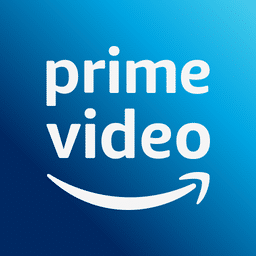 Amazon Prime Video App Download
Watch movies, TV shows, and sports anytime, anywhere, on nearly any device with the Amazon Prime Video app. Amazon Originals like Reacher, The Wheel of Time, and The Outlaws are only on Prime Video.
• EXCLUSIVE SHOWS & MOVIES.
Amazon Originals can only be seen on Amazon Prime Video. Explore 100+ Amazon Originals with more on the way, like The Lord of the Rings: The Rings of Power.
• EXCLUSIVE X-RAY ACCESS.
An exclusive X-Ray feature powered by IMDb, giving you access to extra content. You can get cast and character bios, song info, and trivia as you watch. You can also share clips, watch behind-the-scenes videos, and get real-time stats.
• WATCH OFFLINE.
Download entire TV seasons and movies, then watch offline. Can't get WiFi when you're camping or traveling? Not a problem!
• RENT, BUY, WATCH MORE.
Rent or buy thousands of movies and TV episodes and watch them on Amazon Prime Video. Find exclusive, amazing deals to rent and buy movies and shows, new and old.
• ACCESS 100+ CHANNELS.
Enjoy HBO, SHOWTIME, STARZ, Paramount+, Cinemax, and more within Amazon Prime Video—no extra apps or cable box needed. You have the freedom to pick and choose and cancel!
• CAST TO TV.
Cast videos from your mobile device to a big screen TV with Amazon Fire TV and Google Chromecast.
• EDITOR'S CHOICE
An Editor's Choice winner on the Apple App Store.
• PERSONALIZATION.
Create multiple user profiles for everyone in the house. Follow your favorite actors to find out when they're in something new (USA only).
• POWERFUL VIDEO CONTROLS.
Easily fast-forward and rewind videos with a real-time picture-in-picture preview. When the video is paused, click an empty part of the screen to hide the controls. On-screen controls let you jump forward and back in 10-second chunks.
• LEAVE & COME BACK ANYTIME.
Amazon Prime Video remembers where you left off and what episode you were on.