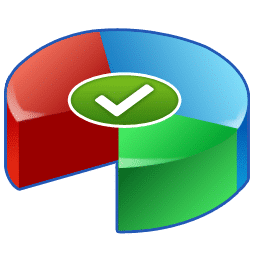 AOMEI Partition Assistant Download
AOMEI Partition Assistant is an all in one tool that provides various functions related to partitions and disks within a single package. The users can quickly create, resize, delete, format, recover, split, align, merge and extend partition sizes and can move whole partitions or disks to another disk with the help of new wizards. By creating Windows to Go, you can easily install Windows operating system from a thumb drive on which operating system setup is present.
AOMEI Partition Assistant is a multi-function tool that mainly helps you manage your hard disk and manipulate its partitions. It allows you to create new partitions, delete existing ones, merge two or more partitions, perform Disk Surface Test and offers many more features. The software is upgraded regularly to add new features that can help users. It is compatible with almost every hard disk that is accepted by Windows. It is a secure application that enables you to perform a large variety of tasks without any harm to your PC or the data stored in its memory.
Partition Operations:
AOMEI Partition Assistant enables you to expand the size of any of the existing partitions by using Extend Partition Wizard. You can also format or delete all partitions along with wiping the data that they hold or can leave the data within the memory. Wiping of data is done for confidential files that need to be deleted permanently. You can also wipe hard drive for as many times as you want provided the value is less than 100 at a time.
Other operations include moving of partition to other location, partition splitting and merger of two or more partitions. In order to manage partitions safely, it is recommended to create backup of data beforehand, so that it can be recovered in case of any issues.
Smart Wizards:
AOMEI Partition Assistant comes with a few wizards that makes it possible for new users to use advance functionalities quite easily. Partition Copy Wizard has two options; With Copy Partition Quickly, you can copy active portions of partitions and perform resizing, while with Sector by Sector Copy you can copy all sectors without any regard to whether it is used or not. Disk Copy Wizard also provides the same options and the only difference is that it used for whole disks instead of their partitions. NTFS to FAT32 Converter is designed for conversion of one file system to another safely.
Other Features:
You can easily migrate your operating system to hard disk or solid state drive. If any partition was deleted accidentally, you can recover it with Partition Recovery Wizard. Moreover, you can make bootable USB, CD or an ISO file. You can also convert any disk between MBR and GPT forms. If you want to add or repair boot code, then Rebuild MBR feature can be used. You can check whether there are any issues with disks or partitions to resolve them. Change of name for drives on hard disk is also not a problem.