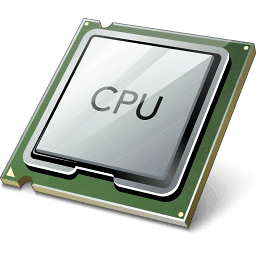 PCBoost is a safe tool that is recommended to use when you intend to run heavy applications on your PC. It optimizes processor usage and assigns resources to active programs for enhancing their performance. It also helps in avoiding any lagging. It is a user friendly tool that automatically performs all required operations.
PCBoost is a solution by PGWare LLC that makes it easier to keep an eye on resource consumption. It provides reports and graphical representation by predefined settings. Thus users can easily understand usage patterns. Moreover, they can release occupied resources from unnecessary apps and allocate them to essential programs. It helps them increase the speed of their PC and complete tasks sooner than ever before. It is a licensed tool available for Windows OS users.
Usage Statistics:
PCBoost is a recommended method of getting real-time data of processor usage. These statistics are present in the graphical form. Historical data is also available through which the condition of CPU and installed applications can be determined. It displays total processor usage and available capacity regarding percentage. The priority can be set as high, normal or low by the importance of each task and the urgency required for completing it. The software statistics window also shows the total time for which PC has been active in the current session.
Dashboard:
The dashboard is the major feature of the software which is available on the home screen. It shows the performance of the system in the middle of the screen, while different tasks can be accessed via menu bar on the left side. The pie graph shows both used CPU percentage as well as available space. This information is also available in text form for accuracy purpose. You can get information about the installed version and can update it to the latest version.
Support:
PCBoost comes equipped with a well-explained help section. Here you can read the method of using the application and its different features. It helps you avail maximum advantages by utilizing all functions. You can send your queries to the team, and they will efficiently answer all your questions.
Features:
It is a useful tool that helps you increase the speed of computer when performing high resource consuming tasks such as playing video games and watching movies. It frees CPU from background apps and allocates it to foreground apps for improved performance. If your system has a multi-core processor, then it will balance the usage by running the latest opened app on the lesser used core. It helps you avoid wastage of hardware resources and consumes them equally for better results. You can adjust its settings for desired performance and perform different tasks to determine the efficiency of the system.