Advertisement
---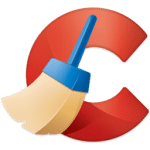 CCleaner is a free utility program that helps you clean your PC and thereby, enhance its performance. Its free version comes equipped with a plethora of features and is suitable for personal use. However, if you want to use it for business purposes, it's best to buy its paid version. It's a popular application that can efficiently get rid of junk files and optimize your system to ensure quality performance. You can also customize the application to fit your needs. Since its setup process is simple and straightforward, you can download and install the software in no time.
Software details
---
mac / Windows 10 / Windows 7 / Windows 8
Software description
---
No one wants to use a PC that takes long to open any file or application. You should try CCleaner out to keep your computer in optimal condition for long.
It's an effective solution to resolve the issues that tamper with the performance of your PC. Piriform developed the software in 2003, and since then, it has become one of the most popular freeware cleaners.
System Cleaner
Temporary files, history reports, thumbnail cache, memory dumps, Windows log files, and file fragments tend to take up most of the system memory space and affect the performance of your system. You can remove this junk with the help of CCleaner.
This software also assists you in getting rid of the unwanted files created by browsers. It can detect and remove cookies, internet history information, download history, and last download location and clear cache.
Furthermore, it can also deal with web services, multimedia players, system utilities, and Windows Store apps.
Registry Cleaner
Windows registry is a local database that stores options, settings, and other information of the operating system and different applications.
This software offers a registry cleaner that looks through these files and informs you about redundant entries or invalid files that don't exist anymore in your PC.
It saves you from the hassles of manually cleaning the extensive registry database. It frees up space from useless files so that your system can function better.
System Tools
The software contains many tools to optimize the system performance. Here are the tools and options you can use for this purpose:
Uninstaller – This tool shows the list of applications installed on your PC and allows you to remove, repair or rename them
Startup – You can disable programs or services that automatically launch with OS startup to improve system performance
Browser Plugins – The software is compatible with almost every browser, and you can disable unwanted plugins for an enhanced experience
Disk Analyzer – It provides you with a comprehensive report to highlight the types of files that are using memory space
Duplicate Finder – With this tool, you can find out if there are any duplicate registry entries
System Restore – You can manage system restore points
Drive Wiper – You can quickly erase registry content to free disk space
Conclusion
To be precise, CCleaner is your go-to option for optimizing system performance. The software is available for Windows, iOS, and Android operating systems and you can translate it to more than 47 languages.