---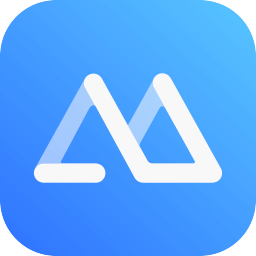 Real-time screen technology has made serious strides in the last few years. With new and cutting edge options, ApowerMirror has positioned itself as one of the best mirroring apps in the industry. Turn your Smartphone into a virtual computer with mainstream mirroring technologies. ApowerMirror allows you to control multiple devices at once. What you see on your phone mirrors what you see on your PC. You can also use your mouse and keyboard as a further extension. Once the utility downloads, your phone or iPad will become fully functional and able to perform realtime functions. The program is very simple and the connection begins almost immediately. 
Software details
---
Android / mac / Windows 10 / Windows 11
Software description
---
The screen mirroring of ApowerMirror allows your Android phone to be controlled from your PC. Use up to 4 mirrored devices simultaneously. With this utility, lags are a thing of the past. You can play video games, do press conferences, conduct live streaming, and much more. The utility is compatible with Windows/Mac, Android, Smart TV, and other smart devices. The auto-detect function is useful in finding the device. If you need help, live support is available.
What Are The Pros And Cons Of The Utility?
ApowerMirror has many practical functions. However, there are a few things some people are not happy with:
Pros –
Full screen display
The ability to cast PC screen into the phone
Dual screen mirroring
Whiteboard function
A record screen
Use it to take screen shots
There is a drag and drop option.
Check emails on your phone
Play songs on your phone
Stream movies
Cons –
You must pay for the Pro version.
Trying to connect to the PC may take time.
Only Android has an option to connect via USB cable.
How To Download ApowerMirror
This app can be downloaded from the Apple Store or from the Google Play Store. Once you start the download, it should only take a few minutes. Once it's completed, you can open the app. Tap on the name of your computer, then tap the "screen mirroring" and choose "Apowersoft." You should be able to perform the mirroring tasks in a matter of seconds. You can now choose from the options of  mirror phone to PC, Mirror phone to TV, or Mirror PC to phone.
Which Version Should I Choose?
There are three versions to choose from: Lifetime, annual, and monthly.
Lifetime costs $59.95 for a one-time payment. It includes free lifetime updates and technical support.
Yearly costs $39.95 per month. It auto renews and you can cancel at anytime
Monthly costs $29.95 per month. It auto renews and you can cancel at anytime.
There is also a free trial.
What's New About ApowerMirror
The best thing about ApowerMirror is that the developers are constantly updating the software. These updates help improve the utilities' performance. The ApowerMirror can also support Miracast and DLNA. The ability to mirror the Smartphone with the computer is also a new update.
This utility is one of the top mirrorcasting apps in the industry. It is easy to use and navigate. In fact, after the download, all you really have to do is open it. Take advantage of cutting edge features that are not seen on similar apps. You can find everything you need with this straightforward app. So download it and turn your Smartphone into a PC.