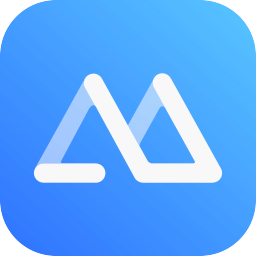 Screen mirroring has never been easier than with ApowerMirror, which is available for iOS and Android. You can quickly mirror your phone's screen onto your Windows PC with this app.
With ApowerMirror, you may wirelessly mirror your iPhone's screen on a Mac, Smart TV (TV box), or any other supported device without sacrificing image quality. Here's the best and most useful Screen Mirroring app if you're sick of looking for the best Apps for casting your device to a larger screen to obtain beautiful experiences. Connect your phone to your Mac through USB or Wi-Fi, and then use your computer's mouse and keyboard to operate it remotely. In addition, it has tools for screen casting, screenshotting, annotating, and more.
Simple and quick to set up
Casting or mirroring the smartphone's screen to a computer can be useful in a number of situations. ApowerMirror is a fantastic app to have on hand if you ever need to project a presentation, show images, watch films, or play games with pals on a larger screen. You can use the software immediately after installing it on your computer or mobile device; no jailbreaking or rooting is required. While MEmu is commonly used to imitate Android devices, ApowerMirror is a straightforward app that supports Android and iOS (and is AirPlay-compatible on compatible iPhones).
 Display mirroring from a mobile device
With ApowerMirror, you may connect your Android or iOS device to a PC through USB or Wi-Fi and mirror its screen on your computer. Almost any iPhone and iPad out there can use this program. As an added bonus, it works with any Android device running Android 5.0 or later. you may now show your pals the stuff stored on your phone. It has a number of mirroring options, so if you and your friends prefer to play games together, you can all connect and display four devices on a single PC. You can also share your Android screen on an iOS device and vice versa. Another option is to mirror your iPhone to another iOS device.