---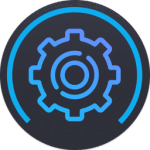 Ashampoo WinOptimizer Download
Just like the name suggests, Ashampoo WinOptimizer is an optimizer and cleaning software for computers. The software boosts the internal software by cleaning the unnecessary junks, customizing and analyzing individually the windows system, and optimizing the computer for more effective performance. The software can optimize windows registry and clean internet traces for maximum privacy.
Software details
---
Windows 10 / Windows 7 / Windows 8
Software description
---
Ashampoo WinOptimizer helps PC users to clean, fix and accelerate their operating system. In addition to being a cleaner, this is an application providing the user with high performance, good maintenance and customizing of the utilities. It also enhances security and protects the user's privacy using only a few clicks.
The Application
WinOptimizer is used as a maintenance tool, especially when using your computer with other processes running in the background. So that your system does not slow down in the process, Ashampoo does the maintenance necessary for optimum performance. In addition, WinOptimizer helps users manage the pointless functions more quickly, assuring that the computer continues to perform well.
The Free Option
Ashampoo is a system utility created by a German company. Let's take a more in-depth look at this utility software, its features, user interface, pricing, compatibility and more. The free version, Ashampoo WinOptimizer FREE is the ultimate speed booster and tuner for the PC. In addition to optimizing the PC, it cleans the startup folder, which means the system will boot up more quickly and free up disk space. It also removes redundant processes and services. This is the ideal utility cleanup app to speed up the PC so it might feel as if it is brand new.
Getting Rid of Browsing Traces
WinOptimizer has a cleaner that gets rid of junk files which have been created by the user's downloading and browsing online. It helps the user to clear the caches on any browser that has been installed and used, deleting the history. This is true if the user has multiple profiles. Once the PC has been cleaned of online junk files, the user can then regain disk space. Ashampoo WinOptimizer FREE helps users to configure their PC for different browsers namely Opera, Safari, Chrome and Microsoft Edge It is also effective at processing cookies.
The Features
Ashampoo WinOptimizer has some really great features for improving performance and speed. One of those features is the Game Booster. This particular feature improves the performance of your gaming experience. How? It does so by the removal of unnecessary background services, and this is done in just one click. This is ideal for gamers.
If there are multiple users on the computer at one time, WinOptimizer allows an elimination of all background procedures and simultaneously slows them down. To replicate the process of optimization, the feature allows all users to stay logged in at the same time. Ashampoo WinOptimizer also allows users to empty the recycle bin using one click.
Users are also allowed to check their hard disks to find unwanted documents and eliminate them. You can also do encryption or decryption of certain files or documents. This is ideal for those who do work on sensitive fields requiring high security. This may include scientists, doctors, teachers, or psychologists. Users can assess and evaluate the computer's performance with this feature. They can also do a performance result comparison online with various similar computer systems. In this way, users will know when the computer is lagging and when performance enhancement of the system is necessary.
The Boot Center allows users to execute an optimization process for fasting loading times. Slow loading can be quite challenging and frustrating for all PC users. Therefore, it is best to eliminate that. Users can also split up large files into varying fragments, which is another way to optimize the performance of the PC and its booting times.
Undeleter is another feature that allows users to recover their files which may have been deleted accidentally. All these features are jus a few of what you can expect with Ashampoo WinOptimizer.
The User interface
Ashampoo WinOptimizer has a direct user interface. First, users have to go online to the website to download WinOptimizer. This is quick and easy. The app's file is fewer than 50MB. Once downloaded, open up the file and activate the key, which was emailed to you when you registered. WinOptimizer is user-friendly with a dashboard that showcases different buttons, features and functions.
The Free Version
Ashampoo WinOptimizer FREE has extensive assessment capabilities. This includes usage of disk space as well as hard disk and system benchmarks, which determine processor, system and HDD performance. Users receive additional information on the hardware and system components with thorough details on software and hardware installation.
Privacy Protection
Windows is known for its privacy policy and permissive data. Ashampoo WinOptimizer FREE has two integral modules for Windows customization and privacy protection. The spy tool handles folder sharing, telemetry, updating of settings and remote access. The Win10 Privacy feature allows the disabling of cloud syncing, location services and more related privacy features. The File Wiper feature permanently gets rid of files, making them unable to be recovered.
The Cost
Ashampoo WinOptimizer can be purchased for a one-time fee of $29.99, after which users can download it. It also comes on DVD, which means users have to pay an additional $12.95 for shipping. For an extra $4.95, users can receive priority email support. You can upgrade past versions of the software for a cost of $14.99. However, you can also use the free version with its limited features.
THE BOTTOM LINE
Ashampoo WinOptimizer is an application that cleans, fixes and accelerates the operating system, maintaining and improving the performance.