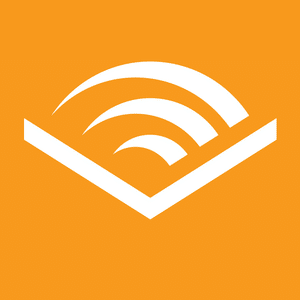 It is the worlds largest and most recognizable producer of audio books in the world. Audible has multiple famous and recognizable narrators on the platform such as Reese Wetherspoon, Meryl Streep, Anne Hatthaway, Nicole Kidman, Tim Curry, Thandie Newton, Dennis Quaid, Stephen Fry and many more.
Many of us nowadays are very busy, having little time in the day to read something which will enrich our lives. Audible allows users to download narrated books and listen to them on their hand held devices and even cast the experience to a smart TV. You can listen to your current novel or self help book whilst in the car commuting to work or a friends house. It is from Amazon, which actually started off life as a book reselling website until it grew into the powerhouse that is today. Therefore, it is very fitting that Audible has grown into the worlds premier audio book service.
Some of the features of Audible include:
Your first audio book is free and is on a one month trial basis.
Once a subscriber you receive a free audio book, which helps reduce the cost of your monthly subscription to it.
You can purchase audio books by using credits or paying for them like any other product on the internet.
There are a large number of free books available to listen to on It.
Users can download a sample of a book; either a couple of pages or sometimes a chapter.
You can control the speed of the narrator. For example you can speed up the audio by 1.25%.
If you don't like a particular book you can request a refund.
There are over 200,000 books available on It.
Book lovers can be gifted an Audible subscription, which is a unique gift to give.
Some feature highlights include:
Subscribers can download two out of six Audible Originals every month. Once these are downloaded they are yours forever.
If you cancel your subscription, the audio books are still yours forever. Just like owning your favorite paperback.
Amazon Prime subscribers can use it for no extra cost, however you have access to a rotation of fifty books.
At the end of the month, if you have not used your credits then you can roll these forward into the next month and accumulate Audible credits.
You do not need to be online to listen to the audio books. Once downloaded they are in the app for you to listen wherever you like.
Price. Many books are often cheaper than their physical counterparts.
Is this software right for me?
This is something which is different for every individual. The great selling point of Audible is that the first month is free. It is very simple to download the app and try out listening to your first book. After that, you simply search for your chosen title or browse the top audio books and authors for new titles. After a bit of time you may decide that it is not for you. Should that be the case it is very easy to cancel the subscription service, but remember you keep your downloaded audio books inside the app forever.