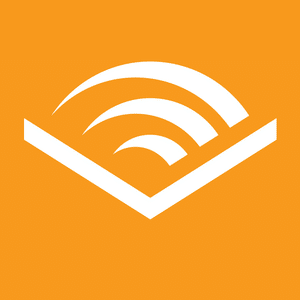 It is the worlds largest and most recognizable producer of audio books in the world. Audible has multiple famous and recognizable narrators on the platform such as Reese Wetherspoon, Meryl Streep, Anne Hatthaway, Nicole Kidman, Tim Curry, Thandie Newton, Dennis Quaid, Stephen Fry and many more.
Many of us nowadays are very busy, having little time in the day to read something which will enrich our lives. Audible allows users to download narrated books and listen to them on their hand held devices and even cast the experience to a smart TV. You can listen to your current novel or self help book whilst in the car commuting to work or a friends house. It is from Amazon, which actually started off life as a book reselling website until it grew into the powerhouse that is today. Therefore, it is very fitting that Audible has grown into the worlds premier audio book service.
Audible is one of the premier audiobook services, giving its users access to an expansive selection of books. Compatible with iOS and Android phones and tablets alike, Amazon-owned Audible's app makes listening even easier, including features like Whispersync that syncs your progress across devices so that no matter where you find yourself listening next, you're right back where you left off no matter where it may be played back from.
The Audible app also allows you to stream or download titles directly for offline listening – ideal when traveling without Wi-Fi connectivity. Once downloaded, audiobooks will be stored in an online space called the Audible Library which can be accessed regardless of which device is being used to access the app. In addition, this service can provide recommendations based on past purchases as well as suggest possible titles you might like based on previous purchase patterns.
As soon as you open the Audible app, it'll prompt you to create an account using your email address and password (if you already have an Amazon account you can simply log in using those details) then offer you a free audiobook – perfect for testing whether or not the service suits you before signing up for a monthly plan that requires payment every month (or an upfront lump sum fee if choosing annual plan).