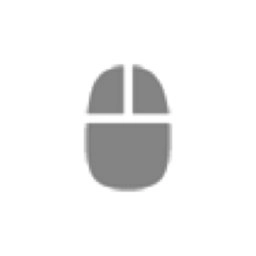 An Auto Clicker can be useful software to optimize work flow or to enhance gaming. OP Auto Clicker is a small software downloaded to help complete the repetitive tasks that can cost time and energy.
Software details
---
Android / Windows 10 / Windows 11
Software description
---
Auto Clicker is useful in numerous ways and frequent upgrades include new and useful features.
Customizable
With OP Auto Clicker, all of the most important features of the software can be customized. The click-interval can be set for a precise number of milliseconds in-between clicks, ensuring a precise number of clicks under automization. Which mouse-button can also be customized. This allows the interval and the mouse button to be selected by the user. Plus, the hotkeys still work in the background when the Auto Clicker is in use.
Additionally, the newest version gives the ability to use a single, double, or triple-click of the mouse. This is an extremely useful feature for data entry. It will cut down the time it takes to click, highlight, and edit exponentially, taking the tedious task off your plate and allowing you to be productive elsewhere. Also great for gaming applications.
Other customizable features include the number of clicks made, which can be infinite if you choose, and the hotkey used to activate the clicking to your specified parameters. All of these features come together to help make the mundane doable and to eliminate any extra or unwanted clicks that may be the downfall of previously completed work. Losing hours of time and effort can be eradicated when using software.
Dynamic Mouse Location
The newest version of Auto Clicker has a great new feature. It allows the specification of a location to click. This is for a preset, prespecified location which is set before the corresponding hotkey activates it. The program is also equipped with a feature called dynamic mouse location. This allows the mouse location to be altered on the fly and doesn't limit the user to a specified in advance location needed for where the clicks need to be accomplished.
This is in addition to the more traditional mouse location specified before the hotkey engages the program to begin, which is still available with Auto Clicker. Switching back and forth between the two modes of autoclicking is easy and gives Auto Clicker a measurable advantage when helping to automate the proper way to accomplish your tasks.
A Safe Download
When choosing Auto Clicker software, the source of that software is very important. The need to download from a source that is known to be safe and virus-free is a necessity and will ensure the integrity of the computer or mobile device that you have  chosen to utilize it on. The OP Auto Clicker is virus free and will never contain malware or any ads that will interrupt the use of the program. OP Auto Clicker is the choice for maximum productivity, safely.
Alternate Softwares