---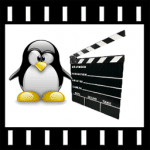 Avidemux is a user-friendly desktop application that helps users editing videos. Its intuitive GUI and a myriad of options or functions make it the top choice of many beginners as well as pro users. It is a free tool, so you need not spend a hefty sum to buy any license. You can quickly edit videos and apply filters, transitions, and other visual effects to make them more appealing. It supports almost every common audio and video file format. It works with XP and all later versions of Windows OS and you can translate it into five different languages.
Software details
---
Windows 10 / Windows 7 / Windows 8
Software description
---
Avidemux is the free open source computer program that facilitates its users to perform video editing and processing functions by making use of its features. It can perform different operations on the videos and can work with a long list of formats. Though the software is a bit difficult to use, but you can get accustomed to its features in a few attempts and can get able to convert videos into professional ones.
Features:
Avidemux is an efficient video editing application that works in a non-linear way. It enables you to add many interesting effects and filters in your files to enhance their quality. The files can also be transcoded to multiple supported formats. You can insert or extract audio streams and add subtitles. It can perform subtitle processing for Optical Character Recognition in DVD videos and can render hard subtitles. It uses different codecs for supporting latest file formats. It comes with the effective scripting capabilities.
Avidemux is a light weight application that consumes low system resources. Its current version has been launched with a lot of bug fixes and new formats support. The software can perform multithreading and edit multiple files simultaneously. It can multiplex audio streaming to video files. It you want to process a large number of files then you can add them to queue and work on them. It has simple interface in graphical and command line types. It is a comparatively new tool and was introduced in 2015.
User Interface:
Avidemux has a simple user interface. A few options are visible on its home screen while others can be found in the menu bar. It lets you perform decoding and multiplexing and choose the audio and video formats by using its drop down menus. You can open new files, save them, append more content into the existing ones, manage queues, save files as images, read information and connect to proxy server. You can access recent files and projects for editing and can choose which options and toolbars should appear.
The software lets you edit frame rates, set markers, reset changes and cut, copy or paste content. On video files you can apply filters and perform decoding and post processing. The audio options include selecting tracks, saving audio and use of new filters. The quality of video files can be chosen from the given options. It also lets you use tools of Scripting Shell. You can play and stop files and can change the frames to previous or next ones. It there is any problem in using any option, you can visit its Help menu.
Support:
Avidemux provides compatibility for Microsoft Windows, OS X, Linux and BSD operating systems on 32 bit and 64 bit systems. It can run easily on all the versions of Windows OS. The software provides support for video, audio, image and multimedia container formats of AVI, FLV, MKV, VOB, DivX, DV, 3GP, AAC, AC3, MP3, MP4, MPEG and many others. It is an open source freeware so you can download the software as well as source code without any charges.
Alternate Softwares