Advertisement
---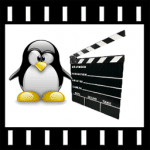 Avidemux is a user-friendly desktop application that helps users editing videos. Its intuitive GUI and a myriad of options or functions make it the top choice of many beginners as well as pro users. It is a free tool, so you need not spend a hefty sum to buy any license. You can quickly edit videos and apply filters, transitions, and other visual effects to make them more appealing. It supports almost every common audio and video file format. It works with XP and all later versions of Windows OS and you can translate it into five different languages.
Software details
---
Windows 10 / Windows 7 / Windows 8
Software description
---
Are you looking for a user-friendly solution to edit videos? Then Avidemux is just what you need! Its intuitive user interface makes it a great option for beginners. Moreover, it comes equipped with a plethora of features and options, which is why the experienced users can also avail its benefits.
Video Editor
This software works as a video decoder. You can load the video file you want to edit through its homepage. It facilitates you to choose decoder options. You can also trim videos to optimize their size and duration as per your needs or add audio to any video file of your choice.
With the help of Avidemux, it's no more a challenge to convert video files into the desired formats. Aside from choosing the output file format, you can also specify audio output settings. It also gives you the options to extract audio content from a video file and select the output content quality.
Maintain a Task Queue
When you have many tasks to perform but you don't have time to execute them one after the other, then this application comes for your rescue. It comes with a jobList function through which you can add different tasks to its to-do list. It'll automatically perform those tasks one by one as per the pre-specified settings.
Supported Formats
Avidemux is capable of processing multiple audio and video files simultaneously. Here's a list of a few file formats it supports:
AVI
FLV
OGM
MP4
VOB
MPEG-2
MPEG-4
RGB
DV
TS
JPEG
DTS
MP2
MP3
Scripting Shell Tool
This application offers an advanced scripting feature to assist users. You can make the most of this function via its GUI as well as the command line mode. It uses the SpiderMonkey JavaScript engine for this purpose. You can access the scripting shell tool via its Tools menu.
Exceptional User Experience
Despite offering a variety of advanced functions, this application is quite easy to use. It's because this tool has a unique user interface which improves the user experience. Via its Help menu, you can quickly learn about its functionalities and become a professional video editor.
Avidemux is a non-linear video encoder and editor. It is a free and open source tool that offers support for batch file processing. It requires limited system resources to operate. Therefore, it doesn't affect the performance of your system.