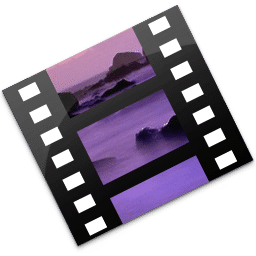 AVS Video Editor Download
AVS Video Editor is suitable for all the users. Experienced users can find a lot of options that they need for video editing and even the new users can understand all the functionalities after using the software for a short time. It offers various options for image and video editing and lets you apply a lot many effects on them. It enables you to convert your short videos into complete movies and share them with your friends through online means or by saving them into your system memory, writeable disks and USB drives.
AVS Video Editor is developed by Online Media Technologies Ltd. It is advanced video editing software that offers a lot of options to users for making any required changes in their recorded or downloaded videos. It lets you increase the stabilization of videos by adding extra audio and video tracks. The videos can be customized with various options and can be finalized into the form of movies that can be shared online, saved to any storage media or burned to disks via built-in software wizard.
Installation Procedure:
The setup of AVS Video Editor can be downloaded for free. First choose the language that is to be used during the installation process. When setup wizard starts, accept the license agreement terms, select destination location and select additional tasks related to its icons and tasks. The summary of settings is then displayed. After you are satisfied with it, click Install button. When files extraction completes, the software will be installed on your PC so you can exit the setup window for facilitating from its features.
Options:
You can create a new project from the drop down File menu. The project may consist of images, audio and video files that can be imported and captured from camera or computer screen and can be found in Media Library option. There is a sample project available as default. You can take help from this sample. All the projects already contain sample images and backgrounds that can be used. You can create or delete folders for accessing saved files easily. A wide range of transitions can be applied on your videos for turning them into attractive movies.
You can also apply various video effects for making them more interesting. There is an option available in the categories through which you can include text in your videos. The software lets you record your own voice via microphone and merge it with your video. After the movie is completed you can select Produce option for saving it in your computer, DVD, BD disk, USB or mobile devices.
Benefits:
AVS Video Editor is a complete package that efficiently handles and manages your video projects. You can use the software in more than 11 languages. It can deal with various file formats such as FLV, AVI, SWF, DVD, M4V, WMV, TS etc. and can edit high quality videos in a short duration. It can edit the videos in single and multithread modes, take screenshots from videos, maintain volume and balance and can use caching technique for faster video processing.