Advertisement
---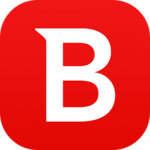 Bitdefender Total Security

Download
Bitdefender Total Security comes with an antivirus, antispam, firewall and privacy along with Tune up, Update, Safebox, File encryption and Safego that makes it very protective and trustworthy. The program's interface is very easy as even a non experienced user will be able to understand all its features. You can also adjust the displaying of most used functions so that you don't need to scroll down and search for them. These functions include scanning, updating and firewall setting that needs to be done regularly.
Software details
---
Windows 10 / Windows 7 / Windows 8
Software description
---
Bitdefender Total Security is a comprehensive cyber protection, privacy, and performance software application. It offers you real-time data protection from all kinds of cyber threats and features tools that can improve your system's performance. The program closely monitors your active applications and when it detects anything suspicious, preventative measures are instantly deployed.
Additionally, most of the heavy scanning is performed in the cloud so that your system's performance and speed are not affected. The program can also detect when you are watching a movie or playing a game such that it knows when not to bother you.
Bitdefender Total is free to try for 30 days and after the free trial, you would have to purchase a package to continue using it. There are one, two, and three year packages with options of connecting up to five devices or ten devices. Bitdefender Total is compatible with iOS, Android, Windows, and Mac operating systems.