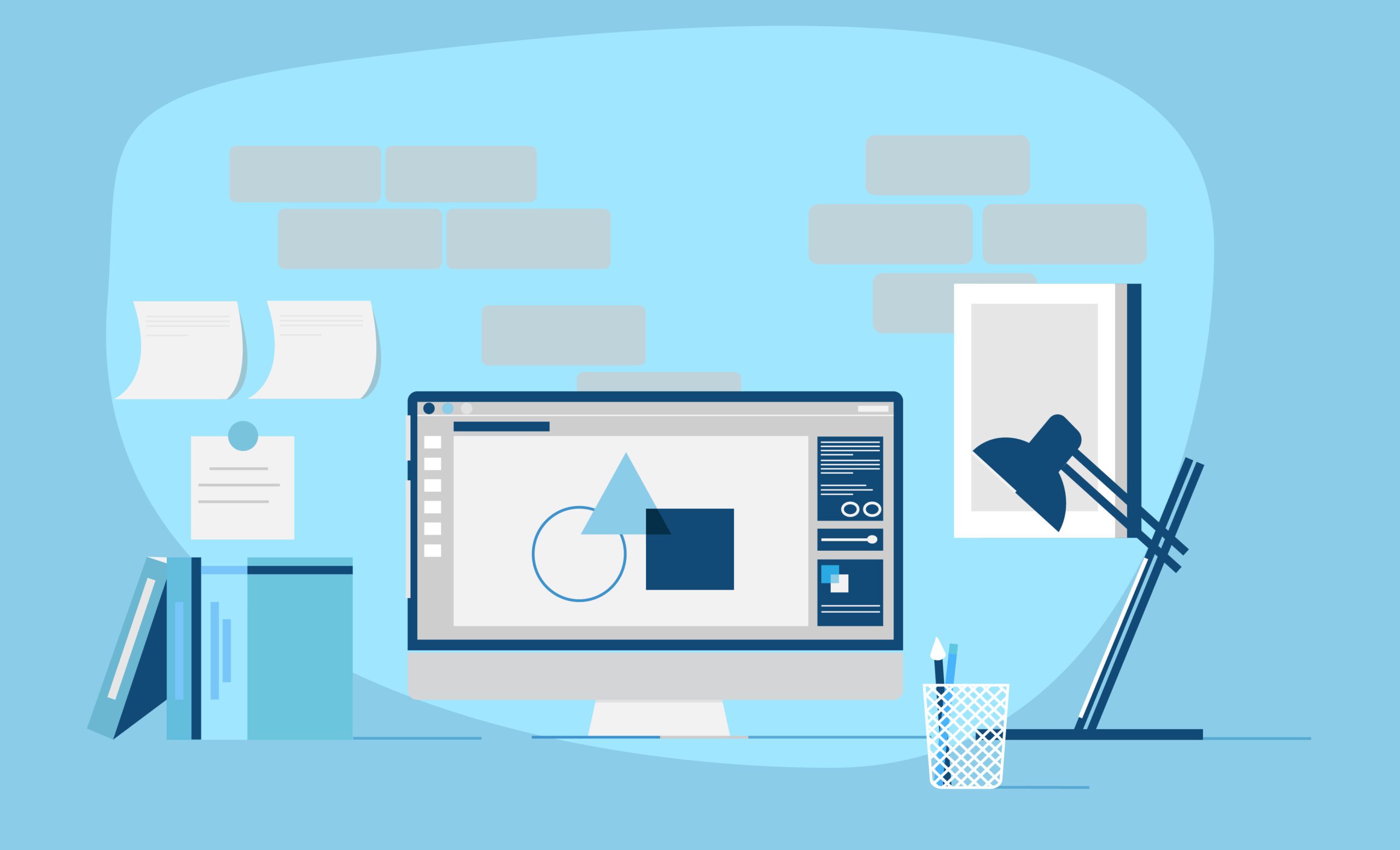 What is macOS?
MacOS is an operating system used by MacBook Air, MacBook Pro, iMac and Mac Mini computers. First introduced in 1984 for use on the Macintosh personal computer (PC), its popularity helped give rise to Microsoft developing Windows as it spread graphical user interfaces throughout society.
Apple releases new versions of macOS every year; recent ones being Sierra and Mojave.
MacOS versions list
MacOS versions list includes operating system software designed to run Apple's MacBook, iMac, Mac Pro and Mac mini computers. You can use your device for many tasks ranging from browsing the internet, checking email and editing digital photos – to providing productivity features suitable for use in schools or offices.
Mac OS was first released for personal computers in 1984, revolutionizing personal computer operating systems by pioneering GUI interface technology. Its success inspired Microsoft to release Windows as its own GUI OS; since then Mac OS has continued its journey forward by adding ever more sophisticated technology with each successive version released.
Apple has used various names for their operating system since it first released Mac OS X back in 2001, such as Mac OS X until 2011 and macOS with High Sierra in 2016. You can identify your version of macOS by using the About This Mac feature within System Preferences app.
The About This Mac screen provides more than just your Mac's model and serial number; it also displays which version of macOS you are running, including its name, build date, major/minor release status and build date. If you are currently running an older OS version, upgrades can be performed following our How To Update macOS article.
Apple released macOS Catalina as its 19th major macOS release on October 7, 2019. This update brought several security enhancements, as well as an overhauled Safari with group tabs for easier management of open tabs in your browser. Furthermore, this was the first macOS release supporting Macs with ARM processors and marked the transition away from using "Mac OS X" as the official title to "macOS", which has since become standard across all Apple operating systems.
MacOS 13 (codenamed Ventura), will feature all the latest continuity features to bring an improved multitasking experience and updated capabilities across Mac devices. Following in the tradition of California coastal cities and towns that began with Cheetah and continued through Mavericks, Yosemite, El Capitan Sierra Mojave it will follow Ventura.
Devices compatible with macOS
If you're in search of a device capable of running macOS, there are numerous choices available. But you must be mindful of any limitations these devices might entail; for instance, beta versions should never be used on primary devices due to numerous bugs which could disrupt daily use and compromise productivity. It would also be advisable to back up all aspects of your device prior to downloading any beta releases of macOS.
MacOS is Apple's operating system designed for their Macintosh computers. It provides a suite of beautiful apps designed to keep all of your files and content synced across all your devices, as well as features to facilitate sharing creativity and content with others.
Apple's latest version of macOS, macOS Ventura, is compatible with various laptop models from various Mac laptop manufacturers. The OS supports various pieces of hardware and software from MacBook Air to Pro to Mini as well as new features such as Stage Manager and Continuity Camera as well as a shared photo library.
MacOS apps differ significantly from their iOS counterparts in that they typically consist of multiple NSWindows of different sizes, each using its own set of events to respond to mouse and keyboard input and display menus in the status bar and menu bar toolbar. Furthermore, macOS utilizes the Xcode toolchain for accessibility technologies like VoiceOver, Accessibility Keyboard and FaceTime 5.
Mac OS is an advanced operating system developed specifically for the Macintosh computer. It is the second-most popular desktop OS worldwide after Windows and is still produced by independent developer communities through Apple Foundation's development teams. Based on Unix technology, its main purpose is to compete against Microsoft's Windows OS.
At WWDC 2022, Apple unveiled numerous updates for their mobile devices including iOS 16, iPadOS 16 and WatchOS 9. MacOS Big Sur was released in November 2020 as the 17th major release and was optimized to take advantage of Apple's M1 chip processor. It included tools for integrating iPhone/iPad apps onto a Mac, redesigns of Calendar/Mail/Photos/Messages etc as well as dark mode features, new Control Center app and updated System Settings Apps.
MacOS features
MacOS is a Unix-based operating system developed and distributed by Apple that powers their line of Macintosh computers. Generally more user-friendly than competing platforms like Windows or Linux, but also offering advanced features which may come in handy for some.
Time Machine allows users to create bootable backups of their computers for emergencies or simply space savings by only backing up changed files. Time Machine integrates seamlessly with iCloud for automatic data synchronization across devices connected by Wi-Fi or Bluetooth, providing added peace of mind.
Each year, Apple releases updates for macOS that enhance ecosystem integration across Apple products such as Macs, iPhones and iPads. These can include new apps or security enhancements as well as other enhancements. Furthermore, new features may occasionally be introduced such as Continuity Camera or Universal Clipboard.
Since 1984, Mac OS has undergone several iterations since first released as Mac OS X; later renamed to macOS to match iOS and tvOS platforms; until 2016 when Apple made the change to only using numerical versions instead of legacy numbering schemes.
MacOS Mojave, Apple's desktop operating system, features enhanced integration with Apple mobile products as well as advanced security measures – such as flagging files as sensitive. Furthermore, it enables augmented reality apps via Apple's ARKit framework.
Recent updates to macOS include a revamped Clock and Weather app, Stage Manager windowing system and newly designed icons. Furthermore, Apple has introduced new collaboration and social features into the system along with more app and UI tweaks.
Developers looking to create applications for macOS must understand its differences from iOS. iOS apps typically feature one UIWindow which takes up the entire screen; macOS apps use multiple NSWindows of varying sizes that can fit on any screen size. In addition, macOS provides different NSViewController classes which help manage app layout and display its contents.
History of macOS
MacOS 13 Ventura was unveiled at WWDC 2021 and is available now. It has evolved over time with each release adding performance improvements and productivity features that add value.
Mac OS (Macintosh Operating System) was released for public use on March 24, 1984, in four editions: System 1 through System 4. These early editions of the operating system were crude by today's standards, yet laid the groundwork for what we know as today's graphical user interface: such features as overlapping and resizable windows; folders organized under folders with mouse control of pointer; Trash cans for data removal and AppleShare connectivity to scanners and printers were all introduced here!
Later versions of Mac OS X (Tiger, Leopard and Snow Leopard) expanded on these concepts by providing support for multiple monitors; faster processors; and other enhancements that helped it keep pace with Apple hardware's increasing capability and customers' demands.
OS X Lion provided OS X users with a major visual upgrade and introduced two major innovations: iCloud for keeping documents and photos up-to-date across devices; Siri for reminders, answering queries, and performing tasks; Safari V10 introduced HTML5 features for enhanced web browsing and the iCloud Dashboard provided weather forecasts, stock tickers and news headlines for easier use.
Sierra, High Sierra and Mojave operating systems soon followed, each featuring different improvements such as a more efficient file management system and support for recording videos using industry standard High Efficiency Video Coding or HEVC compression technology.
High Sierra and Mojave provided further speed enhancements and added new features, such as multi-user support for iCloud Drive, a unified search experience and improved security features. Sierra also featured updated Finder and Mail applications as well as an alternative dark theme.
Apple announced in 2016 with the release of macOS High Sierra their intention to change their operating system's name from OS X to macOS, unifying iOS, watchOS and tvOS into one unified operating system. At that same time, they took this opportunity to change how versions were named by moving away from using large cats as names instead naming versions after cities in California.