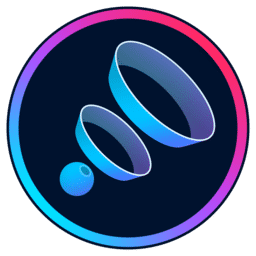 The software perfectly enhances Windows 10's audio output. It turns it into a proper audio sanctuary with the operating system's advanced features like realistic 3D surround sound and powerful equalization presets.
Boom 3D is the most beautiful and potent audio augmentation tool for the Windows operating system, boasting a mind-blowing design, futuristic features, and entirely new architecture. You can't satisfy your craving for full, robust sound with anything but Boom 3D. If you want to hear music, sign up for the trial and adjust your listening habits.
Boom 3D is a Windows-wide volume booster and audio equalizer that improves the sound quality with engrossing new effects and a massive boost in loudness, as well as a variety of other customization options. Boom 3D is a system-wide 3D audio enhancer for Windows that uses amazing 3D Surround Sound and cutting-edge technology to create an incredibly realistic and immersive listening experience.
Equalizer and Audio Player
The program has a sophisticated 31-band equalizer, allowing for highly fine-tuned audio adjustments. It also has a variety of bonuses that work best with various styles of music. The Boom 3D audio player is preinstalled and ready to play local music files. Create playlists to organize your music library better and add cinematic Boom effects to your tracks. More than 20,000 regional and national radio stations from 120 countries are available to you at no cost via the Internet.
Volume Adjustment in Apps
The inability to make localized adjustments to audio is a major limitation of Macs. You should not have to listen to every pop-up ad at full power just because you turned up the music. Boom 3D addresses this problem by letting you change, adjust, enhance and control the volume independently for each program. Users may do so with ease, whether it is s to drown out those pesky email "dings" or add an extra layer of motivation to your gaming soundtrack.