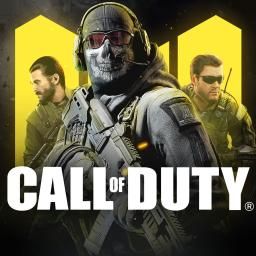 Call of Duty Mobile Download
Call of Duty Mobile (CoD), a popular video game series developed by Activision, was made available for mobile devices globally on October 1. In addition, the app has surpassed 100 million downloads in the first week after it was made available on iOS and Android app stores
Players all over the world love the Call of Duty series, with the latest smash hit being October 2018's Black Ops 4. Famous maps from the console version will be ported over to the mobile version to capture the game's true essence. Tencent Games created and published Call of Duty Mobile for Activision. The game takes a mildly futuristic tack while also featuring modern weapons and transportation. Frontline, Team Deathmatch, Domination, Search and Rescue, and a practice mode with bots are just some of the multiplayer modes available to you.
Game Player
In the multiplayer mode, players can participate in ranked or unranked matches. Credits gained through gameplay, and Call of Duty Mobile Points, purchased with real money, are the two forms of in-game currency. The whole game can play by different gamers across different platforms free of cost. At the same time, specific unique character and weapon skins are exclusively available for purchase with COD Points. Players can access a private chamber to invite and combat with in-game friends for the conventional multiplayer and the battle royale modes.
Customization Feature
When tearing through the virtual landscape, some gamers would instead do so in a flashy vehicle. This means that players can change the weapons and armor their characters use thanks to the personalization function in Call of Duty Mobile. Since this is not available in the vast majority of mobile gaming apps, it attracts more people to the genre. One of the most common perks is the option to change your weapons at will. Rifle optics can be upgraded, and other customizations applied as desired. Laser sights, fore grips, and longer magazines are some of the enhancements available for firearms.