---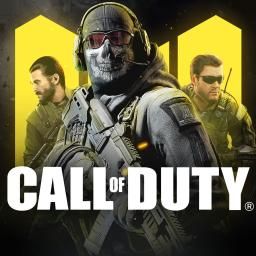 Call of Duty Mobile Download
Activision's Call of Duty Mobile is a successful port of the popular console and PC game franchise. The graphics are excellent, gameplay is smooth and intuitive, and there is a great variety of weapons and maps to choose from. Although some players may be disappointed that COD Mobile doesn't include all the features of the full-blown versions of the game, it still offers plenty of content for gamers who want to experience an intense first-person shooter on their phone or tablet. If you're looking for an addictive mobile FPS with tons of action, then Call of Duty Mobile should definitely be at the top of your list.
Software details
---
Android / Windows 10 / Windows 11
Software description
---
Known as one of the most popular game franchises of all time, Call of Duty Mobile is a free-to-play mobile shooter game. It allows users to compete in intense multiplayer battles and complete thrilling single-player campaigns. Developed by award-winning publisher Activision with Tencent Games, the title combines classic maps and fan-favorite characters across the series.
What is Call of Duty?
First released in 2003, Call of Duty is an iconic series of first-person shooter games that have become a global phenomenon. It is particularly popular in the competitive e-sports scene, with professional tournaments drawing millions of viewers.
What is Call of Duty Mobile?
Call of Duty Mobile is a free-to-play version of the series specifically designed for mobile devices. This includes smartphones and tablets running on iOS, Android, and even Windows Phone operating systems. The game has a lot in common with its PC counterpart but has been optimized for maximum performance on handheld devices.
Advantages of Choosing Call of Duty Mobile
Call of Duty Mobile offers users a few key advantages over its counterparts. The first is that it can be played anywhere, anytime, with no need for expensive hardware or dedicated gaming consoles. The game also features simplified controls, making it more accessible to newcomers and veterans alike.
Let's take a look at some of the advantages in more detail.
Character selection
One of the most unique and exciting aspects of Call of Duty Mobile is its character selection. Players can choose from over 20 unique characters, each with their own abilities and special attacks. There are selections from the game's Black Ops and Modern Warefare versions. This allows for more personalized experiences and a greater sense of individuality when competing in battles against other players.
Authentic maps & features
Another advantage of Call of Duty Mobile is that it contains authentic maps and features from the original versions of the game. Players can explore classic locations such as Nuketown, Crash, and more. They also have access to a variety of weapons and equipment that are available in previous games. This creates a familiar experience for veterans while still allowing newcomers to learn the ropes.
Free gameplay
The last major advantage of Call of Duty Mobile is that it can be played completely free. Players do not need to purchase any in-game items or make micro-transactions to progress through the game. This allows users to enjoy a fair and balanced gaming experience, where skill and strategy are rewarded over luck or money.
Game modes
Call of Duty Mobile also features a variety of game modes for players to enjoy. These include classic multiplayer battles, as well as intense zombie survival and story-driven campaigns. Battle Royale is also available, allowing up to 100 players to compete in a last-man-standing battle. The game also has regular updates to keep the experience fresh and exciting.
Weapons and equipment
Finally, Call of Duty Mobile has an array of weapons and equipment for players to use in their battles. This allows them to customize their load-outs with the perfect combination of firepower, armor, and special abilities. Players can also craft rare items by combining lower-tier components. The game also has unique perks and special items that can be unlocked through gameplay.
Cons of Call of Duty Mobile
While Call of Duty Mobile has plenty of advantages, there are a few potential drawbacks. The most notable thing is that the game can be quite demanding on mobile devices, especially when playing with large groups of people. Let's take a look at these drawbacks in more detail.
Hardware requirements
Call of Duty Mobile requires fairly powerful hardware to run smoothly. Players will need a device with at least 2GB of storage and an updated version of the iOS or Android operating system. Having a decent internet connection is also helpful, as this affects the gameplay experience significantly.
In-app purchases
Call of Duty Mobile does have some in-app purchases, mainly for cosmetic items. These can range from custom camo patterns to special emotes and character skins. The game also features a battle pass system requiring players to pay a fee to get access to premium rewards.
Controllers
The game does not officially support controllers, though some third-party peripherals are compatible. This can be a disadvantage for those who prefer the precision of console gaming to the touch controls of mobile platforms. However, the game has an extensive tutorial section that can help players quickly get used to the controls.
Advertising
Finally, there can be the occasional advertisements that appear while playing. This is usually limited to official Call of Duty trailers or promotions, though it can sometimes be a bit annoying. Players who purchase the battle pass will receive access to an ad-free experience.
Final Thoughts
Overall, Call of Duty Mobile is an excellent game for anyone looking for a fast-paced, action-packed shooter experience. The game has plenty of advantages, from its character selection to the authentic maps and features familiar to veterans. It can also be played completely free, with no pay-to-win tactics or micro-transactions.
While there are hardware requirements, this shouldn't be too much of an issue for most players. There are also in-app purchases, but these are mainly cosmetic items and do not affect the actual gameplay. This makes Call of Duty Mobile one of the best mobile shooter games available today.