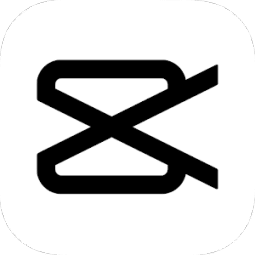 CapCut is a video editing app that is easy to use and makes creating videos fun. With CapCut, you can quickly add text, music, and filters to your videos. The app has a wide variety of fonts and music to choose from, and there are many different filters to make your videos look amazing. You can also share your videos with others on social media or export them to other apps.
Software details
---
Software description
---
If you're looking for a video editing app that is free and easy to use, CapCut is it. Created by ByteDance, CapCut allows users to edit video clips and even touch up HDR and 4K recorded videos. The app has been downloaded over 200 million times and the intuitive interface is simple enough for even beginners to use. CapCut has a lot of features that make quick and efficient transition. Videos are literally everywhere. Most people love watching them on YouTube, Instagram, Tik Tok, and more. You can now make them with ease.
This app will definitely simplify things for you. Now you can make any type of video on your smartphone, laptop, or desktop. The clean video face means you can create things with just a few clicks of a button. This includes combining clips and quickly changing formats. So, if you're looking for an innovative video editor that provides quick access and safety to boot, it is definitely worth a try.
What Are The Best Features Of CapCut?
This app has a wide range of purposes. Here is a list of some of the more creative features:
Advertising on TikTok – You can create a number of TikTok videos featuring a full catalog of stickers, filters, trending music, and ads.
Intro Videos – Set your videos apart by using different sound effects. You can also change voice tones for text-to-speech.
How To Videos – If you don't have your own footage, use CapCut's stock footage to personalize your videos.
E-Commerce Videos – Back up your videos in cloud space. You can also edit and promote.
Promotion Videos – No longer make similar videos when using genuine materials.
Marketing Videos – Find trendy music and material if you need inspiration. The videos will be of the highest quality and downloadable to any platform.
How Safe Is CapCut?
Safe and reliable data is ensured by the following:
Safe data transition – All data is securely uploaded through encrypted SSL and HTTPS. The entire process is fast and convenient.
Safe data storage – All data will be in a secure cloud space. After files are uploaded, AES128 ensures safety.
Safe access – In order to access the cloud space, full authorization is needed. This is an extra layer of security to block malicious malware and spyware.
What Are The Pros And Cons Of CapCut?
CapCut certainly has a lot of amazing features. However, people with more experience will notice that it is not on the same level as Acrobat or Windows editing software. The app still has a ways to go when it comes to tools and effects. Here are the pros and cons:
Pros –
The interface is straightforward when working with panels.
You can use many copyrighted songs
Many templates are available for use.
Great effects, transitions, and filters
Export with ease
Available in a multitude of languages
Intelligent features
Various types of music and side effects
Cons –
Relatively limited added track amount
Lack of flexibility and inconsistency in color grading tools
Glitches in accuracy such as body effects
Landscape mode not available on pads or smartphones
60 FTS frame rate is the limit
How Does CapCut Make Videos More Attractive?
Transitions – This allows the user to apply video and text transitions.
Text, stickers, and emoji – Different formats can be added manually or automatically. Use the different templates to animate in 2D and 3D.
Filtering – Filters can be quickly added and configured. You can remove backgrounds, create chroma effects, and even superimpose videos.
Music integration – Add copyrighted music via TikTok. Enjoy different themes and functions, and the ability to dub.
How Easy Is CapCut?
While CapCut may not be perfect, it is versatile and simple to use. You can find it useful whether you are a beginner or have more advanced video editing skills. If you don't have a lot of video editing experience, it is recommended that you try out CapCut because the common features are easily accessible. If you have a little bit of knowledge, the app can further enhance your skills and help you bring life to new ideas. If you are a professional with several years of experience, you could continue on with the software you are already using. However, CapCut may add new and more advanced features in the future.
What Is New With CapCut?
The app has made some improvements to help you make even more impressive videos:
If you like text editing, you will find some new features that have just been upgraded to the app.
The improved makeup feature allows users to apply many types of makeup effects.
The ability to now export audio files to different formats is a great new feature.
The new video syncing feature makes your videos more efficient when recording.
CapCut offers free and easy video editing features. It is one of the best apps to use if your skill level is from beginner to intermediate. Users can take advantage of many controls and features to create the perfect video. Don't be afraid to express your own individuality and creativity. You can make your own videos, use music, and a variety of sound effects and trends. Afterwards, share what you have made with your friends on social media.