---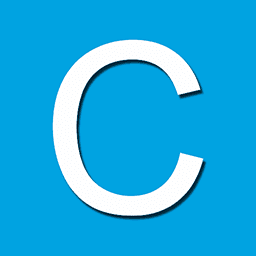 Cemu Emulator is one of the most popular emulators for Wii U games. It has a high compatibility rate and allows you to play games in HD resolution. The emulator also features built-in cheats, so you can enjoy your favorite games without any restrictions. While there are some minor issues that need to be fixed, Cemu Emulator is still one of the best choices for gamers who want to play Wii U games on their computers.
Software details
---
Software description
---
Cemu Emulator uses cutting-edge technology to mimic Nintendo Wii U video game consoles on your personal computer. Available for Microsoft Windows as well as Linux, the emulator can mimic several popular video games. This includes classics such as Pokemon, The Legend of Zelda, and Mario. With Cemu Emulator, you will not have to keep track of multiple game consoles. Instead, you have the ability to play your favorite games in different places. This software is ideal whether you are staying in to play or gaming on the go. As long as you have a Wii U that has had its files dumped, you can utilize this software outright.
How Cemu Emulator Works
Cemu Emulator imitates specific Wii U consoles, such as Classic Controller, Wiimotes, and Pro Controller. Wii users are able to operate the emulator by using the keyboard of their personal computers. You are required to first dump your Wii U files before you can legally use Cemu Emulator as your console. This can be done by using your Nintendo account. From there, you will be guided through the steps that you will need to take. A few simple steps will result in you having a handheld console with major variety.
The Main Functions and Features of Cemu Emulator
Although it did not begin as an open-source Wii U game, it has recently switched. This switch has allowed for more people to get more involved with the overall improvement of the emulator. The strategic change in format has drawn considerable interest from the gamer community. The user is given the option of adjusting their PC's settings to expand and boost performance when using the emulator. Its accessibility and ease of use makes the software popular amongst gamers. Novice-level gamers will appreciate the simplicity but will also be allowed to add new elements to the software.
The Advantages of Cemu Emulator
This software has been highly praised for being capable of playing games that are at resolutions in a higher range. The quality is impeccable and smooth, flowing similarly to how it would if you were playing directly from a Wii. It is also amazingly simple to operate this software and very compatible as well as versatile. This makes it user-friendly no matter what your level of computer knowledge is. The sleekness and convenience of the software will become immediately evident to the user. Its adaptability is like nothing else on the market currently. The emulator is fine-tuned to provide each and every gamer with a unique gaming experience.
Trying Cemu Emulator For Yourself
This portable and easy-to-use video game console emulator is something that you need to see to believe. It is an incredibly handy product, and is one of the best emulators out today. This makes it an asset for any gamer, of any skill level and with any handling preferences. Even if you are a beginner in the gamer world, you can take pleasure in using this software. And you can easily do so without becoming overwhelmed. Cemu Emulator is a great tool for exploring the gaming experience when you do not have the Wii console on-hand. Enjoy the convenience of having your favorite games with you in the palm of your hand, no matter your location.
Alternate Softwares