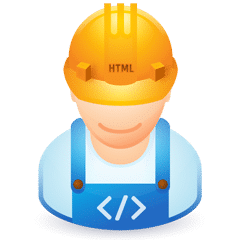 CoffeeCup HTML Editor Download
CoffeeCup HTML editor is suitable for both beginners and experienced Web designers, with an intuitive interface that's considered a top contender for the easiest-to-use HTML editor on the market. Creating error-free websites is really simple with CoffeeCup's code validation tool and tag reference sections. CoffeeCup offers a wide range of work options like quick start and quick view,
plus the ability to open the program to work on any existing website. A split-screen preview allows you to view the Web page as you create it, without the need to publish your changes beforehand.
• Wide range of start options
You can create new HTML or CSS files from scratch or you can use templates. The ten professionally designed templates are easy to use and easy to alter to fit your specific website needs. From beautiful to streamlined, the built in unique templates can be used without any alteration in style and still give the look and feel of a professional website.
• Spend Less Time Coding
Using auto code feature Coffecup reduces the complexity of coding. Similar to a search engine offering you options for the search term you enter, CoffeeCup offers you code options providing professional web developers a fast way to design websites, while also giving beginners an easy method to learn how a proper line of code should look.
• Customizable Workspace
Panels on the left show handy tag references and viewing options. To the right is the FTP panel, project layout and other accessible-reference panels. Other panels at the bottom show errors in the code and helpful information. It's fully customizable to fit your needs at the moment.
• Coding Language Support
CoffeeCup provides an amazing array of coding languages, some already inherent to the application, others that are included as extensions. Multiple language support makes CoffeeCup perfect for web developers, designers and programmers.
• Preview Before Publishing
If you want to see your site on the web before actually publishing it, you can generate a Quick Live Preview using the power of S-Drive. You'll get a temporary URL that's is valid for 3 days and so you can share your project across the web for group testing, or you can analyse rendering differences in different browsers.
All in all, CoffeeCup HTML Editor is one of the strongest HTML editor available, and a great deal for the price.