---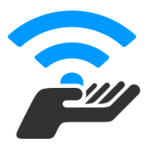 ling to enhance their service and performance of this software can go for the Pro and Max versions of Connectify.
Software details
---
Software description
---
Connectify transforms your PC into a real Wi-Fi Hotspot- You can modify your PC into a real-time Wi-Fi hotspot with Connectify. And then you can share your PC's internet connection as Wi-Fi with any other mobile device or PC. It is considered as an excellent and user-friendly product which helps users to get connected with other devices wirelessly.
Connectify- An efficient internet sharing app
Many users are highly satisfied with this software. They consider Connectify as the best internet sharing application they have ever used. You can even buy 3x pro licenses and can control the traffic more effectively. It is that the software acts as a router which is useful and proves to be efficient in various cases including simple file sharing activities as well.
Connectify Hotspot works well on home computers too
People facing issues with sudden dropouts of the Wi-Fi connection can run Connectify to create another hotspot that would be more stable as compared to the wireless connection on the wireless router. Connecting your phone or iPad or even Xbox to the Connectify hotspot can help you find a more reliable and stable relationship.
Advantages of using Connectify
Here are some of the most vital and mentionable benefits that one can enjoy while using this application.
• It has a simple set-up. So, setting it up would not be a troublesome process.
• Connectify enables sharing internet access over the Wi-Fi connection that is being used to access the internet.
• If you use the pro version, then you will find that Connectify is detecting all the settings automatically for the efficient functioning of the hotspot. So, this can make things more hassle-free.
Disadvantages of using Connectify
Though Connectify has no significant problems, here are few points that can be considered.
• The software could be a little faster.
• It cannot share internet connection via USB Wi-Fi connection and Bluetooth.
• At times, Connectify runs even after exiting from it.
Summary
This software is considered as an excellent and one of the most efficient software. It is easy to configure and set it up does not take too much time. The functionality of this application makes it user-friendly. One can try the software for free but people are looking for a complete performance of this software should buy the full version. In the paid version, you can customize the password as well. So, the product is an ideal one for those who want to create a hotspot. The software is highly recommended for those who are in need of hotspots and smooth internet connectivity. People facing problems such as sudden dropouts, performance and compatibility issues may try out Connectify for a change. Chances are there that they won't be disappointed using this application. So, Connectify is an efficient option one might choose to consider in case the person is looking for a something simple yet effective. Since the app is easy to setup, users will never find it too difficult to operate. People will
ling to enhance their service and performance of this software can go to the Pro and Max versions of Connectify.
Alternate Softwares