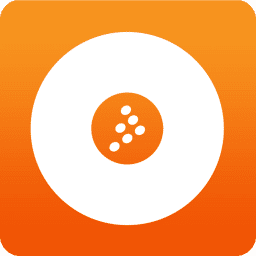 Cross DJ is an app that many professional DJs use to mix and create music. It can be used on a laptop or an iPad, which makes it very versatile. The app has a lot of features, and it is constantly being updated with new ones. This makes it a great choice for anyone who wants to become a professional DJ.
Whether you're a novice DJ or an expert, the Cross DJ app will help you take your skills to the next level. This new and innovative technology is not only the number one app of its type, but it is also compatible with Mac, Android, Windows, and more. The software is easy, seamless, and the latest edition has many updated features. You can gain access to an unlimited number of tracks via the award-winning software integration. Mix and create your own effects or go live on stage with little effort.
What Are The  Best Features Of Cross DJ?
BPM Detection and Sync – The powerful algorithm detection will sync your tracks lightening fast. It can also be adjusted anytime you need.
Interface – Light gray in color, it is equipped with 2 decks. The adjoining waveforms display the beat patterns. All of the controls on the panel are easy to follow.
Sample Playlist Creation – This worry-free addition allows you to perform direct integration. You can easily retrieve your music and create playlists. The history section allows you to find anything you may have recorded at an earlier date.
Three Band Equalizer – The high, low, medium, 3-band equalizer allows for a smooth musical transition. Frequencies can be smoothly isolated or removed. Create the professional sound mixes you like whenever you need them.
Professional Key Detection – This tool allows you full control over your tracks. If there's smooth harmonies you need, professional key detection and matching can do it in an instant.
What Are The Pros And Cons Of Cross DJ?
Pros – The latest version features an upgraded sampling and special effects mode. The editing tools are also excellent. Other new features like iO's remote control, channel filters, interface customization, and two 8-pad samplers make the app more sophisticated.
Cons – There is no controller support. There are a few bugs when you do a live performance playback. If you own a smartphone with a small screen size, it will probably not be supported. There is also no support for the MIDI controller.
What Are The Advanced Options?
The device can record dozens of samples, there are more effects that can be added, and the mixing and editing features have been upgraded to help with simultaneous syncing. Additionally, there is a expanding modular interface and a single-knob mixer.
How To Download Cross DJ?
You can download the Cross DJ from the App Store or from Google Play. It is compatible with Mac and PC. Downloading is pretty easy and quick. All you have to do is read the back of the box or the accompanying paperwork. If you are still unclear about your system type or have any other issues, support is available 24/7.
Is Cross DJ Beginner Friendly?
You don't need experience with Cross DJ. It is ideal if you are just learning how to do digital DJing. All it takes is a little bit of practice and you can catch on pretty easily. Controls are easy to find on the keyboard. The calculations are easy to change and the mixing tool is among the most professional in the business. If you're looking for the most innovative and seamless DJ app on the market, Cross DJ is all you will ever need.