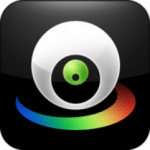 CyberLink YouCam Download
CyberLink YouCam is a software that enhances webcam for better quality videos. It has an inbuilt calendar that organizes and displays all the digital media in a way you can see when they were taken at a glance.
The software offers the user with a wide range of over 200 different effects that improve the quality of the video when video chatting or recording. Some of them include skin enhancement for a better look during a video chat. There are even some editing tools such as a live color filter. For the recording videos, you can trim them either at the beginning or the end to get the part you need.
The CyberLink YouCam has a tool called YouCam mirror that turns your computer screen to a high-quality mirror. The software is available for download but will require you to purchase it to gain full access to the features. It's compatible to windows 7, 8, 81 and 10 Operating Systems.
the world today uses cameras at almost every turn. Modern day computers are fitted with cameras that facilitate communication among other necessities that may come with computer use. To use the camera effectively, various software may be needed. Of the various camera software, CyberLink youcam has managed to stand out from its peers.
Cyberlink youcam
YouCam has for some time now been a delight to most computer users. It allows its user to fully utilize the potential of their webcam. The software is loaded with a number of features that allow its user to perform various necessary tasks quickly and easily
Features
Apart from its primary function in taking pictures using the webcam, CyberLink youcam allows its user a variety of other features that allow them to experience by far much more. They include
Special effects- the software allows its user to add special effects and comical art to recorded images. This can then be used in live chats or even video recording over CyberLink YouCam. It works with various software, including Skype; to further facilitate the usability of this feature in online video chats
Great interface- CyberLink YouCam offers a well-organized and presentable interface to access all its features. As such, the users can easily navigate the software's functionality and discover the applications potential.
Surveillance- Cyberlink youcam. offers a special spy feature that allows the camera to keep recording even when the interface is hidden. This may work great as a spy camera among other creative uses that may necessitate the use of this feature
Verdict
CyberLink youcam is a state of the art software that maximizes the use of the computer's webcam. Proper use of the software guarantees great images, special effects, and creativity. as an added advantage, the software supports high-quality recording making it ideal for recording personal videos on your computer. It is lightweight and can be effectively used with any modern day computer or laptop. It is a must-have for webcam users.