---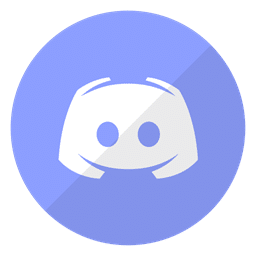 Discord is a website that is made up of communities of different people. You can either join an existing community or make a new one of your own. These communities coexist with each other and communicate with one another as well, and associations form between them as well.
Software details
---
Software description
---
The online PC gaming community has helped make Discord one of the most widely used video calling and chat platforms available. Discord's main purpose is to facilitate communication and coordination amongst players through the use of private servers that allow for both text and voice chat. While not created for gamer's exclusively, they do make up a good bit of the user base.
The platform is compatible with both desktop and mobile, and it combines a chat room, a message board, a Voice over IP talking system, and a streaming service into one lightweight package.
So How Does Discord Work?
After signing up for Discord, you'll have access via your web browser or the dedicated mobile app. The software is essential for anybody wanting to manage a server, since it provides a wide range of configuration choices.
When you're ready to get started with Discord, you can either create a new server and start inviting people to it or you can use an invitation code to join an existing server. The only thing necessary to set up a server is a proper server name; there's no requirement for additional software installation.
 What Makes Discord Different from Skype or Telegram?
Skype and Discord are both great options if all you want to do is chat to a few close pals while playing games. Discord, on the other hand, distinguishes apart by letting you use the software in a browser, allowing you to adjust the volume of each user's microphone independently, and providing an overall lower-latency audio chat. In other words, you have more control over the functionality of the server.
Where Can You Use Discord?
Downloading and launching the Discord software, or using the website in your browser, grants access to Discord on computers running Windows or Mac OS X. The browser version does not allow you to use the in-screen overlay while playing games or performing other tasks, among other restrictions.
If you have an Android or iOS device, you can download Discord and enjoy many of the same features that are accessible on your computer.
Access is possible through Xbox One, albeit at the moment it can only be used to view which games your Discord buddies are playing and not for actual chatting on a server. Sony owns a minor stake in the website and is working on compatibility with their gaming platforms, but nothing is official as of yet.
Geared for Larger Communities
Even if your server doesn't have a single human moderator, some automatic admin and moderation solutions can help keep things under control. Certain games can garner large communities in a short time, and before you know it a server can get away from you.
A well-run Discord server will have a similar structure to a message board, with pinned posts for announcements and rules at the top and many sub-forums for more focused discussions below. The main distinction is that conversations are happening in real time and voice chat is available in the vast majority of channels.
Discord for Streamers
Discord is a terrific location for Twitch or YouTube streamers of any size to manage their fan bases. Compared to Twitch's chat box, Discord offers your audience greater customization options. If you're a streamer, you'll be relieved to know that Discord has a special Streamer Mode that will cleverly conceal any invite codes, DiscordTags, or other personal information that could accidentally make it onto the screen.
Streamers who link their YouTube or Twitch accounts to Discord may then do things like create channels accessible solely to subscribers and provide them with administrative privileges on the server. As a streamer, your Discord server may serve as a central hub for communication with your audience, whether they are watching you in real time or not.
Discord Nitro
Discord Nitro, available for $10/month or $100/year, is more of a mark of social standing and a donation box than an improved version of the software. Some of the improvements are really useful, such as increased picture upload limits (up to 100MB) and better resolution screen sharing, while the others are merely aesthetic. The support team has pledged to never again make premium versions of the app required to access features that are now free.
Among the purely aesthetic benefits are the ability to use animated avatars and emoticons in conversation. You'll also receive a unique badge to show your support and the option to change the DiscordTag number that appears after your name.
Bots
The greatest tools for managing your Discord server and community aren't included in the core software but must be downloaded separately. These are known as bots, and Discord maintains a list of recommended bots that provide admins with advanced capabilities for monitoring and regulating their servers. Some bots may also connect with YouTube and Twitch.
Unofficial bots for games like Fortnite do a lot more, such as letting you call real phone numbers, adding server data readouts, and displaying player career information (opens in new tab).
The Bottom Line
Clearly, Discord is the go-to for gaming communities. However, more recently, businesses have taken advantage of the platform – in addition to other online communities. For example, content creators who develop courses use it as a hub for their communities. Sales teams use it as a meeting place and source of interaction and information.
As the platform ages and more people catch on, certainly more ways of utilizing the platform will surface and it will continue to grow and adapt.
Alternate Softwares