---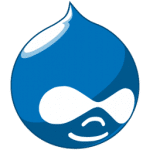 Drupal, the famous CMS (Content Management System), returns in a new major version. Remember that, Drupal, which is aimed both to individuals and businesses, proposes to publish, manage and organize a wide variety of content on a website. This new version has a more intuitive UI, default theme administrator and improved security system. Drupal, is also reconstructing their system database, AJAX and the file system for better performance. Finally, Drupal integrates a framework with more than 24,000 automated tests, jQuery 1.4, jQuery UI 1.8, RDFa, etc.
Software details
---
Windows 10 / Windows 7 / Windows 8
Software description
---
Drupal is a free CMS with which you can create complete dynamic web portals that publish news, photos, videos and other content. We can either do our personal blog or put online the most complex sites such as e-Commerce portals or small social community. Drupal is also supported by a big community/forum of enthusiasts and professionals of the web which discuss the problems and advanced configurations of the CMS.
• Know the Features
Drupal is a powerful platform but also quite simple, an average computer user can manage all the features quickly. The CMS offers an easier automated installation wizard and that less experienced users will enjoy the entire process, while professionals can install manually by operating on individual files. The installation phase, as mentioned, is entirely automatic and it will be enough just to enter some data that will be required. Alternatively, advanced users can install the CMS by editing the file manually and installing setting.php database.
Alternate Softwares