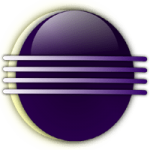 Eclipse lets individuals and organizations collaborate in building seamless technologies, regardless of the size of the business.
Software details
---
Windows 10 / Windows 7 / Windows 8
Software description
---
Are you looking for seamless open-source software for your business? Look no further; Eclipse might be exactly what you're looking for.
What is Eclipse?
Eclipse is an open-source platform that offers various services to businesses and individuals. Whether you want to scale your business or collaborate with a developer on building new software, it allows you to do just that. Currently, it supports close to 350 projects and provides tools and various technology domains like engineering systems, IoT, geospatial, and more.
Some benefits of using it:
It is accessible to any business or individual. Want to launch your software without spending thousands of dollars? No problem. It allows you to do just that.
It allows developers and business owners to collaborate on a project. Thanks to this user-friendly platform, you can now collaborate with your developers anytime or anywhere.
It allows you to create multiple projects. You can use it to manage more than one project simultaneously.
It is a user-friendly platform. One of the significant advantages of using it is that it won't take you long to figure out how to use it.
Want to export your complete project? You can do just that within minutes.
What services does it offer?
It offers a comprehensive range of services; some of them are:
1. You get IP Management
It focuses on enabling SMBs and individuals with cutting-edge open-source technology. You can also use it to build and promote your new software and scale up your business. Additionally, you'll know that all your projects are going to enjoy the pedigree of intellectual property (IP).
2. You'll get access to robust Ecosystem Development.
When using it, you rest assured that your projects will reach the right target market. Its ecosystem development programs will promote your projects, increase brand awareness, and ensure that your work is easily discoverable. You can use the system to coordinate content marketing campaigns like press releases, social media management, advertising, events, and more.
3. You'll get access to quality software.
It is the platform for you, especially if you are a developer who wants to deliver quality software within a short period.
4. It is excellent when it comes to managing IT infrastructure. 
One of the major benefits for business owners and developers is that this platform will allow them to manage IT infrastructure efficiently. It doesn't matter whether it is Git code repositories, bug trackers, code review tools, forums, or even a download site. It is one of the most reliable open-source sources that anyone can use.
5. It has a 100% proven governance framework.
Using the platform gives you access to a proven governance framework. Entrepreneurs can commercialize their ideas and turn their concepts into profitable businesses.
Why use it?
You will get world-class customer service.
You will accelerate growth in your business.
You will get access to advanced technology.
There are no boundaries for you to grow your business.
You'll work closely with developers.
You will have 100% control over your project from start to finish.
Want to take this platform for a test drive? Click here and do an Eclipse download today!
Alternate Softwares