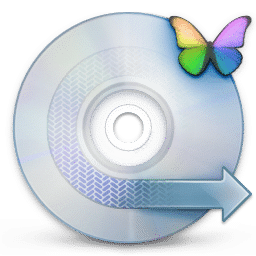 EZ CD Audio Converter Download
The EZ CD audio converter, as its name suggests, changes one format of an audio file into another. This dual purpose converter not only does the conversion work but also burns audio CDs. This software tool has four main features, which we shall discuss in a short while.
A few of the formats you could easily convert to include mp3, mp2,mp1, Opus, m4a, WMV, WMA, SPX, W64, WebM, MKV, FLV, TTA, MOV, AVIi, WV, CDA, Divx, AAC, RA, MPC, Ape, etc. the list of formats continues, this powerful conversion tool allows for multiple conversions with a laser cut accuracy and precision.
The impressive fact about EZ CD Audio Converter is that it has everything it needs to give you a high-quality conversion; you don't require any additional tool or plugin to efficiently convert your audio files. It has all the features needed to handle all your audio conversion needs
The EZ CD audio converter has an interface that allows you to switch from one task or process to another with ease. Thanks to this interface, you can conveniently add files you wish to burn or convert into the main window through a drag-and-drop feature.
One beauty of this feature is that every file you drag from the desktop or any folder and drop it into the interface gets queued up.
Luckily, files don't stay on queue for long thanks to its search for metadata from online sources. Then, these are linked with the tracks before the audio files are quickly imported and selected.
How's this process of searching, linking, importing and selecting of metadata and audio files possible?
Well, the software has four main features. Let's have a look at them.
1. Audio Converter
This feature converts one format of an audio file into another while preserving the quality of the audio and the structure of the folder from which the audio file originated. Normally, it converts all the queued files all at once.
2. CD Ripper
This is a feature that utilizes metadata to rip and encode audio files to produce a perfect digital quality. The metadata originate from databases in the Internet. What can't be perfect if there aren't flaws? That's why this feature comes with an advanced detector of defects.
3. Disc Burner
This is the feature that involves transferring all the encoded and ripped audio files into an external disk either in form of text, image or data.
4. Metadata Editor
This feature edits all the metadata from the online sources, converting them from raw format into a refined structure. Thus, it customizes raw metadata to the requirements of the audio file.
In conclusion, the EZ CD audio converter converts audio files through ripping and encoding and customizing the raw metadata to the requirements of the audio. These features collaborate in an effort to produce an audio CD disk of perfect quality.