---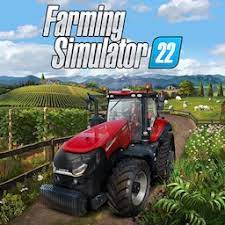 Farming Simulator Download
If you love agriculture — or even if you don't, you will get a kick out of the Farming Simulator video game. Operate real brand name machines like John Deere, New Holland, Massey Ferguson, and more. The game allows you to participate in real farming and forestry operations that are creative and often laugh out loud funny. So plant your crops, tend to the animals, plant, fertilize, and perform other tasks till your heart's content. It's just a game, but it can definitely teach a lot about the life of real farmers. 
Farming Simulator was introduced by GIANTS software in Europe and the US in 2008. This little known game has grown over the last 15 years or so with an estimated 90 million downloads to date. The latest 22nd Edition was released in November of 2021. 
Software details
---
Android / mac / Windows 11
Software description
---
Farming Simulator is a pretty expansive game with a lot to take into account. You have 3 basic maps, seasonal cycles, machines, and tools you have to use. There are hundreds of brands, production chains, and cooperative farming to learn about. The ModHub is a unique tool that has a lot of community activity to help.
You can learn shortcuts, tricks, ideas, and even get help when you need it. Don't forget about the achievements and the bronze, silver, and platinum trophies you earn once you accomplish certain goals. The 12 cheese wedges situated in certain locations will also help you earn money.
Is Farming Simulator Kid Friendly?
Yes. The game is not difficult, but it does have quite a bit of information to learn. The game utilizes tasks like crop harvesting, tending to animals, and using farming tools. Children over the age of 6 should be able to navigate the game without much trouble. There may be a few cases where they need adult assistance, but not often.
Pros And Cons Of Farming Simulator
Pros:
The amount of available content
Avid fans love the game
A lot of creativity
The environment and setups are hilarious.
Excellent wheel support
Cons:
The game lacks a bit of polish that could be fixed
Some users don't like the driving app
You could get a bit overwhelmed if you are playing for the first time
Farming Simulator Tips And Tricks
Take advantage of the many cool tips to make your journey a lot smoother. There are a lot of detailed roadmaps you can follow to make the game more enjoyable. Here is a list of a few tips and tricks you can learn that you can access in the user guide:
The use of mods
Save as often as you can
Using AI workers
Core Gameplay Loops
Changing of settings
What Platforms Can It Be Played On?
Farming Simulator is compatible with several platforms, including PS5, PS4, Nintendo Switch, PSVita 3DS, XBOX ONE, XBOX Series XS.
Farming Simulator is one of those fun games that doesn't need blood, guts, profanity, or nudity for you to enjoy. It's just a plain old, simple game that will make you laugh and actually teach you a lot about farming. Users will love the nearly 400 machines, tools, and the ability to play along with others. If you like a game with a lot of content, creativity, and fun, you will love Farming Simulator.