One of the most popular software's that assists the transition from Flash and lets users run Flash-based content is called "Flashpoint." If you want to learn more about this software, keep reading the article below.
What is Flashpoint?
Flashpoint is, at its core, a software designed to allow users to play games and animations that traditionally required Flash software to run them. There are two versions of Flashpoint. The first version of this software has a library that users can access to play different web experiences that once required Flash to run. The second version of this software essentially allows users to use the mechanics of the program to run games, animations, and more that required Flash with a simple click. It allows users to explore Flash-run experiences online independently outside of the software.
Depending on a user's needs, they may want to have both of these versions. Alternatively, one might suit their needs better than the other.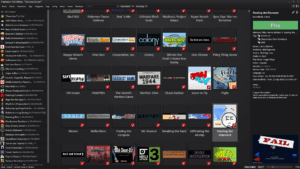 Why was Flashpoint created?
In the early days of 2018, the creators of Flashpoint, known as "BlueMaxima," saw that Flash content on the web was becoming obsolete. Since there are so many games, animations, and other items on the internet that require Flash, the loss of this content would be devastating. To preserve this content and make it playable for generations to come, BlueMaxima developed a special software.  Flashpoint Infinity could not only keep the content safe from destruction but also allow users to enjoy the content and continue playing it.
Flashpoint was made so that users could continue accessing content with Flash-based components while staying safe. Since the software makes sure that there are no gaps in the security of one's device while accessing the Flash-based content, it gives users peace of mind. It's also a non-profit project so there is a tight sense of community and camaraderie between users. The makers of this software are simply doing a service that they see as necessary for the internet community.
What features does Flashpoint have?
Flashpoint has a library of games, animations, and other content in the large "Ultimate" version of the software. It also allows users to access different Flash-based platforms that would be obsolete without its software. What's more, Flashpoint lets users access Flash content off of the program with a smaller second version of the software dubbed "Infinity."
How much does Flashpoint cost?
Flashpoint is a free software. Users can access the software, download it, install it, and run it completely free of charge. The developers intend to keep this software free for users for the foreseeable future. They resist fundraising or charging users because of the nature of the software. They operated a fundraiser in the past to cover server costs but they usually do not charge or solicit funds from users.
What are Flashpoint's system requirements?
This program runs on operating systems that rely on Windows 7 and up (outside of Windows 8 stock). While it works with some Mac operating systems, it requires an extra step for installation.