---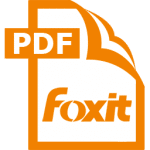 Conclusion paragraph: Foxit Reader is a PDF reader that allows you to annotate and edit PDFs. It also has a few security features, like password protection and document encryption. Overall, it's a fairly basic PDF reader with some added functionality for annotation and security. If those are important to you, then Foxit Reader may be the right PDF reader for you. Otherwise, there are plenty of other free or paid options out there that may have more features for you.
Software details
---
Windows 10 / Windows 7 / Windows 8
Software description
---
The Foxit Reader is a powerful solution to all of your PDF document needs. Regardless of what line of work you're in, a good PDF reader is essential in helping you achieve your business needs. Foxit Reader is safe, secure, and allows you to accomplish everything with other enhanced features. Of all similar software, Foxit is considered to be among the most accurate. It is also available in a wide variety of languages. Additionally, new enhancements and features provide a better overall experience.
How Does Foxit Reader Work?
This is a powerful PDF that allows the user to view, fill in forms, sign PDF, and more. The great thing is, you can do this with any type of platform. Once you download the app, all you need to do is follow a few prompts to complete a task. There are several controls with options to customize files, collaborate, or share. The best thing to do is to play around with the software and refer to the guide. It contains a wealth of information that will get you up and running quickly regardless of your computer skills.
Foxit Reader's Best Features
Read and Print – This PDF reader has full functioning power. It makes reading and printing very easy. You can leverage workflows and perform filling.
Read PDF Anywhere – The PDF is available literally everywhere. It is accessible through all Windows platforms, macOS, android, Linux, and more. Regardless of which device you're using, you will receive a great reading experience.
Collaborate and Share – Integrate with cloud storage services. Access document feedback with a variety of annotation tools. Managing images, videos, and more is at the touch of your fingertips.
Protect and Sign – Get safe and secure document signings and digital signatures. A number of security features can be utilized to keep your documents free of errors and breaches.
Customize and Deploy – Mass deployments can be managed through configuration settings. Receive Windows updates and customize to the settings you need.
Is Foxit Reader Safe?
Foxit understands how important it is to keep files safe and secure. Information and workflow need the utmost protection. The following measures have been put in place to ensure customer data is safe and uncompromisable:
Document Security – Ensures document information is never compromised
Application Security – Guards against security related issues
Cloud Security – Ensures data can go across the internet without breaches
Deployment and Administration – Offers security through configuration options.
What Are The Pros And Cons Of Foxit Reader?
Foxit Reader is very useful in managing PDF files. The following is a list of pros and cons to consider:
Pros –
Simple to install
Works well with Microsoft products
More efficient than Adobe products
Great alternative to similar products on the market
Works fast
The interface is very easy to operate.
This PDF reader is more cost effective than others.
Cons –
Manual not available offline
Page transitions are not smooth.
Digital signatures sometimes have glitches.
Recent files cannot be accessed through the start window.
Sometimes 3D documents are not compatible
New Features On Foxit
Software is more streamlined for updates
There are more 3D tools
More options for visual effects setting
More navigation tools have been implemented.
Why Is Foxit A Better Value Than Adobe?
There are many good reasons why Foxit is a better option for PDF users. The following will show you why you get much more out of Foxit:
Best Value – Adobe costs 3 times the price of Foxit. The low price makes it an overall better option.
Cost Effective – When and if you need upgrades, Foxit is a more economical choice.
More Users To Deploy – Because of the great PDF capabilities, more users can use this program on the same budget.
Speed – Unlike Adobe and other editors, Foxit Reader is lightening fast. No longer do users have to wait for long periods for their downloads or updates.
More Lightweight – With Foxit, there is no unnecessary bloat or wasting computer resources.
Better Security – Foxit has better security features to prevent breaches.
Better Interface – It works better with Microsoft Office and makes transitions smoother.
Upgraded Editing – Better word processing capabilities and professional editing
Sensitive Data Protected – The only alternative to Adobe that integrates directories and services to keep sensitive data safe.
Standards Compliant – Unlike Adobe, Foxit gives the user the ability to work with existing PDFs. This makes it easy to replace Adobe.
If you need a good and solid PDF replacement for Adobe, Foxit reader is what you need. It is quick, efficient, and does everything readers three times the cost. With Foxit, users can read, create, and sign documents at lightening speed. Foxit has several optimization tools and enhanced features. It is also much cheaper to use if you're on a budget. There are also a number of tools to create visual effects and updates. Foxit works with Windows 10, Windows 8, Windows 7, Linux and Mac. There are no special downloading requirements. If you have any problems, there is a user guide that can help you through the process. So, if you want a safe, accessible, and fast PDF reader that won't break the bank, give Foxit Reader a try.
Alternate Softwares