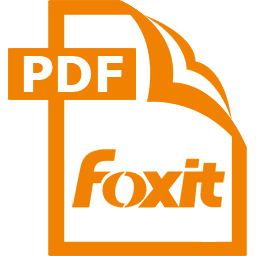 Foxit Reader enables users to quickly open, view, edit, convert, print , and search text on virtually any PDF file and digitally sign documents.
Foxit Reader is a powerful and lightweight document reader and viewer. Foxit Reader can fill in forms created with popular business programs applications such as Adobe Acrobat or Microsoft Word. The software has an intuitive interface allowing users quick access to all functions relative to understanding document contents without sacrificing accuracy. This makes operating the program more time efficient than ever before.
Using Foxit Reader can benefit anyone who regularly works with PDF files. Its excellent range of features for saving PowerPoint directly into PDF format; resizing pages within documents. It can use its simple drag-and-drop options making navigation easy when dealing with large volumes of data. It scans and extracts data from various areas of a single page ,such as signatures or barcodes.
Form Filling
Form filling feature of Foxit Reader allows users to quickly fill out forms or documents with their data. It is useful for those who need to make a lot of paperwork due to time constraint. Foxit Reader offers three forms filling modes: manual, profile-based, or batch processing. In the manual mode, users must input each field one at a time. While in profile-based mode, they can populate all fields with predefined saved profiles to make the process fast.
Batch processing makes form filling even quicker as it can iterate through multiple documents without user intervention. It auto-saves changes made in any form ,so there's no risk of losing data due to accidental closing, power losses etc. You can lock certain fields via password protection ,assuring your information security. Foxit reader also supports unique tagging functionality allowing structured identification tags that enable future search filters.
Multimedia Support
Foxit Reader is a powerful PDF reader and editor that allows users to take advantage of its multimedia support feature. This feature allows users to view videos, audio files, 3D models ,and animations embedded within their documents. The integrated media player enables the user to watch videos or listen to audio without external programs such as Windows Media Player.
The Multimedia Support includes an on-demand streaming option which permits intense processing tasks related to certain multimedia files like flash objects. Different content types can open with this functionality ,and JavaScript supports such interactive elements like checkboxes, buttons etc. can include when displaying the page. These features give Foxit Reader a huge advantage over other Readers regarding advanced media support capabilities. Foxit Reader can also take these contents out one by one into separate individual files for further editing.