---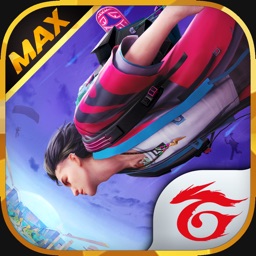 Garena Free Fire Max is a Battle Royale-style game that provides players with several game modes and options. It's a combat simulation-style gameplay that has plenty of features and sound to put you right in the game. Challenge other players to see who can come out on top and survive. The goal of the game is to be the last player standing. Get all the exciting features and gameplay you want with this top-grossing game that has fans all over the world. 
Software details
---
Software description
---
Free Fire Max Overview
The Free Fire Max game offers plenty of features and options for fans of survival games. There's plenty of action and multiple locations. Due to the recent upgrades, it offers a wealth of textures and graphics to appeal to even the most serious and discerning game players.
Features
Free Fire MAX has some hidden gems within the game, such as a one-on-one game called "Ultimat" which provides an additional layer of fun and excitement for players while they are engaged in the game. There are also plenty of new locations, such as desert islands.
Garena Free Fire also has features that appear along that route that allow you to create a custom map. The characters in gameplay allow you to view them from all angles to get a better view of opponents, analyze strategy and learn more about the players and their unique features.
Training Mode
This feature allows you to train in the beginning, so you feel confident moving forward to play. You can practice using your weapons, learn more about the graphics, practice shooting, and more. Once you complete your training, you'll have the opportunity to jump out onto the island to begin the actual battle.
Lobby
There is also a lobby area where you can engage with other players before you enter into the training mode. This is a safe space where players can get familiar with their characters and the features they offer. Other players are also located in the lobby when you begin the game, and the space can accommodate a large number of characters and also features music and clear audio.
Game Mode
Game mode allows you to engage in combat with plenty of realistic graphics and options to defeat other players. When you enter into the actual game, you'll need to locate supplies and weapons to ensure you survive through the experience. They are located throughout Free Fire MAX.
Battle Royale
The most popular game mode is Battle Royale, which allows players to engage one another in a no-holds-bar game of survival. Use your best strategies one-on-one or work with other players to gain an advantage. However, the last player standing is the winner, so Free Fire MAX mode requires you to use some skill, strategy, and fast thinking to win the game. It's exciting and allows you to play at your own pace while engaging other players.
Appearance
The appearance of Free Fire MAX is very clean and crisp. The graphics are 3D to provide a more engaging experience and make playing more precise. Each player seems very realistic and provides the option to move fluidly from one location to another without issues. Free Fire MAX locations have plenty of features and textures to make them appear more realistic and give a more challenging landscape.
Smooth Interface
The interface for Free Fire Max allows you to easily use your weapons against your opponent, which you can practice in the training mode before beginning the actual gameplay. The map you use to navigate is located on the screen, where you can easily view it to help you find your location and determine where you need to move to secure supplies and how to find opponents.
Overview
To play Free Fire Max, you'll need 1.5 GB free on your device. While the download for the game is free, there may be other fees involved depending on your situation. This is a fun and widely played online shooter game that delivers plenty of excitement and requires the player to use strategy and skill to survive.
The different play modes are great for those who are just beginning to play and want to hone their skill before they go into battle. If you're a fan of online shooter games and have yet to try free fire max, you're in for a pleasant surprise. The recent upgrades and additions are part of what makes this an excellent choice for all levels of skill and provide an exciting background to interact with other players and get the upper hand.
To get started with free fire max, download the app and set up an account to get started playing one of the most exciting online games out there right now. It's a new addition to your gaming collection that you'll love to share with other players and even your friends. Check it out today to learn more.