Advertisement
---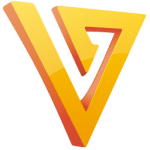 Freemake Video Converter

Download
Freemake Video Converter is a great tool especially for those who are new in this field. It's easy to use options and buttons will guide you through what you should do. It lets users easily change the format of videos, make editing in the videos or audios, and then upload them on video sharing websites or burn them into DVD. It is a recommended tool for non-professional users who need to make simple changes to the videos of their choice.
Software details
---
Software description
---
Freemake Video Converter – For editing the captured or downloaded videos, it is preferred to use a good video editing tool. Freemake Video Converter is very useful software that is suitable for the beginners. Initially developed by Ellora Assets Corporation, it was released in the mid of 2010 and its latest version is updated in 2018. It is a very popular software as millions of downloads have been done via their official website. Since it is a freeware therefore anyone can download it on their PCs and can use it for video editing.
Installation Method:
It is a great tool that is available to all users for free. The actual size of the tool is almost 28 MB. Its setup file can be downloaded from the shared link without any payment. After downloading you need to run the setup file. When the wizard starts, you just have to agree to the terms and condition and enter the path and location where it will be saved. After that you can use the software anytime and can benefit from its features.
Compatibility:
Freemake Video Converter can work on those devices that are running using Windows Operating System. It is capable of converting videos to multiple different formats. Some of these are: AVI, WMV, MPEG, DVD, MP4, MP3, 3GP, FLV, Blu-Ray, SWF and a lot more. If you want to upload the edited videos to YouTube or other websites, then this tool will give you that option too in a simple way.
Freemake Video Converter Features:
This software consists of amazing features. It can convert the videos to desired formats first and then burn them on CDs or DVD. When the videos are converted it retains the high quality of videos and does not cause quality loss. The videos can be trimmed, cut or combined for good results. The videos that include subtitles can also be converted to other formats and the new video will still have those subtitles with edited size and font.
User Interface:
Freemake Video Converter has an appealing interface with many available options. Every button has attached text for explaining its purpose. The design and colors used for this software are also very user friendly. All the buttons are placed at that places where they can be more visible and can be clicked without any disturbance.
Performance:
The most remarkable feature of Freemake Video Converter is the merging of files and various editing options. Since it takes longer time for video conversion, therefore many users have asked the support team for increasing its speed and performance. It can be used in English, French, German and many other languages.