---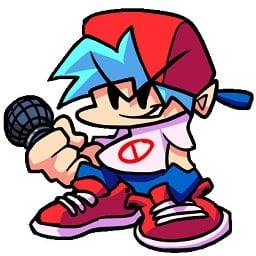 Friday Night Funkin Download
Arcade games are a great way to pass the time and Friday Night Funkin is a fun adaptation of the arcade games that we all know and love.
Software details
---
Software description
---
Mini games are a great way to pass the time and to experience a large range of games without committing to expensive gaming systems. Friday Night Funkin' is an arcade style game that allows players the ability to test their own rhythm.
Friday Night Funkin Features
Friday Night Funkin is a donationware rhythm game that was originally developed by Newgrounds users and is meant to be an arcade style game that is going to be fun and easy to play. fnf features a range of characters that you can choose from and does resemble other games like Dance Dance Revolution.
Friday Night Funkin is a game that requires the player to use the main character who is named "Boyfriend" and help him go through the game and defeat other characters by rapping, singing and other contests to help win the affection of "Girlfriend". This game challenges the user to keep up with the other characters and mimic their notes without running out of health until the song is finished. If you are able to do this, you pass and if you do not, the other character wins.
The levels of the game are referred to as "weeks" and each week the player is set to face a different opponent. The character that you are going up against will set out a series of notes and the player must use their keyboard to follow and repeat the notes. Each wrong note takes health from the player. The beginning songs are easy enough and they then get harder and harder as you go through the game.
You can choose different difficulties depending on what you want to do, easy, normal, or hard and you can challenge yourself to do better with each try. There are two different modes, story and free play. Story mode is carried out in a linear method that makes you pass each level before you can go to the next. Free play lets you choose which level you want and then choose the difficulty within that level.
Friday Night Funkin is a fairly simple game in terms of the overall graphics and the game itself. There are no flashy frills or very involved graphics and instead the game is straightforward and is less about the look of the game and more about the gameplay and what the player is meant to do itself. This is a great game if you do not have a ton of time and you just want to paly a couple levels and then go on with your day.
Friday Night Funkin is one that is constantly changing, it does have a range of expansions, new "weeks" that have been added and more. You can get the Friday Night Funkin download on the site or you can play on the site itself without downloading. This is a great game if you like a simple, straightforward game that is still fun and engaging but that does not require a ton of attention. You can play either story mode or free play and you can have a great time.
If you enjoy arcade games, this is a wonderful option as it is going to be something that you can play stages or levels then go about your day and do other things. You are not going to be required to keep playing or that you are not going to have a clearly defined stopping point. Friday Night Funkin is a fun and simple game that does test your ability to remember, your dexterity and more and that allows you to pass the time and have a great deal of fun while doing it.
Alternate Softwares