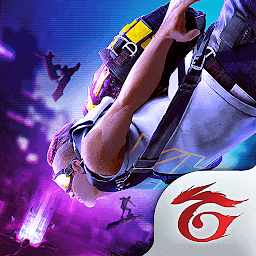 Garena Free Fire Download
Explore the most popular online battle royale game in the world today – Free Fire.
Software details
---
Software description
---
If you're in the gaming mood for a shooter/survival mobile game, welcome to Garena Free Fire. Available on the Google Play app, Free Fire is played in 10-minute intervals where you face off against up to 50 other online players. Each player is vying for the top spot where the most strategic person will ultimately claim the top spot.
Gameplay is survival-based. The starting location is on an island that's in the middle of nowhere. Using a parachute, you are free to choose a landing point. The goal is to find a "safe zone" and survive within those borders. Different modes of play combine sniper, stealth, ambush, and survival tactics. You can stalk other players and make yourself invisible. You can even boldly drive through the open terrain to explore the area. With an open-world concept and visually stunning graphics, there is plenty to do while you play. Whatever you do, your ultimate goal is to stay alive.
Choose Your Adventure
There are several types of ways to play the game. It's all up to you! Different play modes include the following:
4-Person Squad Play
Team up with four other players to survive the battle. This mode also allows players to use voice chat in-game to communicate. Work together with interactive gameplay to claim the top prize of being the ultimate survivors.
Four Against Four
Playable 24/7, square up in 4v4 to beat the other team. Strategy is key in this mode. Manage funds to get the best weapons and emerge victorious in battle.
Keep It Original
Play the game as standard by employing various tactics for survival. Find weapons, take other players' stashes, and stay in the safety zone to aim for victory. Don't forget to enlist airdrop mechanics to get a strategic jump on your enemies.
Simple and Straightforward Play
Survive for 10 minutes by using various tactics and see if you can become the top survivor.
Alternate Softwares