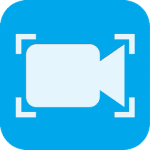 GiliSoft Screen Recorder Download
GiliSoft Screen Recorder is a useful product capable of recording video and taking screenshots from ongoing activities. Recorded videos can be stored in multiple formats including FLV, MP4, AVI and WMV. It is a component of Multimedia Toolkit Suite and is also available as a separate entity for facilitating users with screen recording task.
GiliSoft Screen Recorder pro is an easily manageable Windows application that lets you record current activities from computer screen. It is a powerful utility that offers support for multiple languages such as English, Chinese, Magyar, Portuguese, French and Dutch. It is a licensed product; hence the license must be purchased from developer website for availing complete features. However, the evaluation mode is accessible for free and displays a watermark on every captured video. It is a useful tool that contains detailed guide for helping users. It captures videos efficiently without decreasing performance of PC.
Capture Modes:
It depends on the user to select the specific area that needs to be captured from screen. GiliSoft Screen Recorder allows users to select the target mode that can successfully fulfill their requirement. For showing real time scenario, they can choose Full screen mode. With User defined mode, it is possible to select any area and view its dimensions and color scheme. HD webcam mode turns on webcam of system and records the views visible to it. Camera webcam splitter mode also works on the basis of webcam, but it lets you choose suitable resolution.
Audio Recording:
The software not only records video content, but also captures audio. For this purpose, it either uses external mic or internal sounds. Before starting the recording process, you can choose the audio that is required. You can select computer sounds, microphone or both of these. Microphones are external devices that are connected to computers, while computer sounds are internal and are generated by running applications.
Automation:
Auto recording of screen is an advanced function that is available in registered version. It is usually used by remote workers who have to record activities for their organization in order to ensure that they are not wasting time. With the help of its settings, you can decide whether it should be performed every week or every day. Recording can also begin as soon as the application is started. Auto stop settings let you stop recording on the basis of recording duration, exact time, size of video or closing of app. Output format can also be chosen so it will automatically be saved with desired name.
Settings:
GiliSoft Screen Recorder pro enables users to specify region, camera, zoom and layered window settings for efficient recording. With video settings you can select output format, quality, resolution, FPS and output destination. Under audio tab, audio source and quality can be modified. You can add personalized text or image as watermark, manage its properties and then check preview before finalizing. You can enable or disable cursor and click sounds while recording or taking screenshots. The format of screenshot can be kept as BMP, PNG or JPG, whereas hotkeys can be defined for easy software usage.