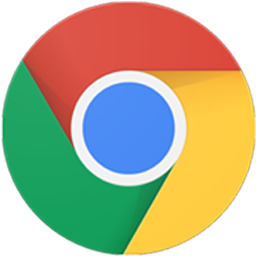 Google Chrome 69 Download
The design of Google Chrome makes it safe for the user when browsing since It has inbuilt phishing and malware protection, with auto updates the program is updated with the latest security updates hence keeping the user's computer free of viruses, malware, Trojans, and worms. With sandbox capability malware, from one tab cannot be transferred to the next or any other tab.
Google Chrome 69 has garnered a lot of fame with many internet users since its launch in 2008. It has so far received a considerable share in global use among the internet browsers. The product upholds a Google sense of innovation, creativity and provides a simple to use, faster browsing for the user. The latest version comes with tabbed browsing, synchronization, and privacy functions.
One can synchronize bookmarks, extensions, browser preference to ease access regardless of the computer in use. With the capability of tabbed browsing, one can duplicate tabs, drag and rearrange the tabs in the browser window. The tabs function singularly hence; in case one of them has a problem, the rest is unaffected.
Embedding tabs are available in Google Chrome 69 hence a new tab originating from the parent will be next not at the end of the tabs list. Some of the factors that make the browser one of the best include security, compatibility, speed, and ease of use.
Compatibility and speed
Chrome is one of the remarkable fast browsers, with a navigational time being less than ten seconds. Caches also aid in the speed of the browser. The software developers have made the browser to efficiently and quickly load pages, interact with applications and appealingly display the pages. The browser boasts of an inbuilt PDF reader and Adobe Flash Player.
Ease of use
The features of the browser are designed for efficiency and simplicity in using it. The browser also allows the user to create bookmarks and shortcuts to sites visited frequently.
Help and support
The Chrome 69 center gives an in-depth report and help to any customer using the browser in case of any difficulty or problem arising with the use of the browser. They also have a forum where users can discuss matters arising.